What Fruits Are In Season During The Summer?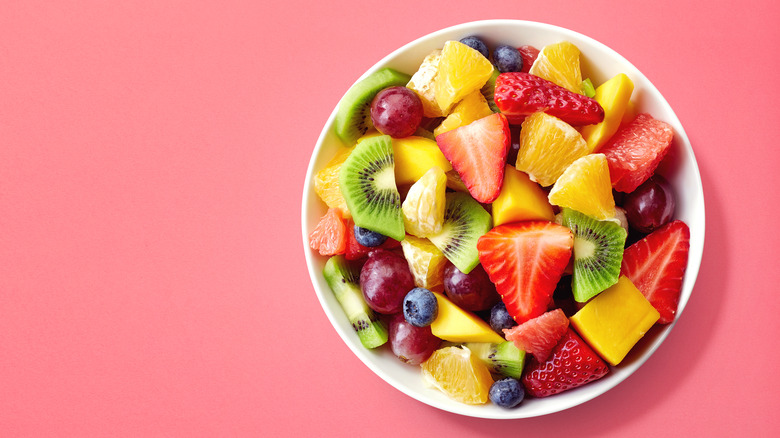 Shutterstock
Blackberries, apples, and mangoes, oh my! With the hottest season of the year in full swing, we wanted to share some naturally sweet treats to cool you off all summer long.
Did you know that fruits eaten in season are better for you? Natural grocers have made everything accessible (no complaints here), but due to the convenience, it's challenging to determine which fruits we should be eating and when.
Claire Georgiou, naturopath and blogger from Reboot with Joe, says there are numerous benefits to feast on. For starters, fruits picked in their prime are fully charged with healthy nutrients. When they're out of season, fruits are often plucked before they ripen to stay "fresh" as they ship. Georgiou writes, "Fruits and vegetables that are stored for long periods of time due to transportation or to be used at a later date have a reduction in phyto-nutrient content." Essentially, fresher is much better.
Location matters when it comes to finding the fittest fruits, because specific crops are only native to their geographical area. So the mangoes may not be the freshest in Iowa, if you catch our drift. To address this concern, The Seasonal Food Guide created the ultimate database that recommends the best produce near you throughout the year. Nature-ready fruits are usually available in abundance and easier on the budget too.
Organically sweeten your summer with these fruits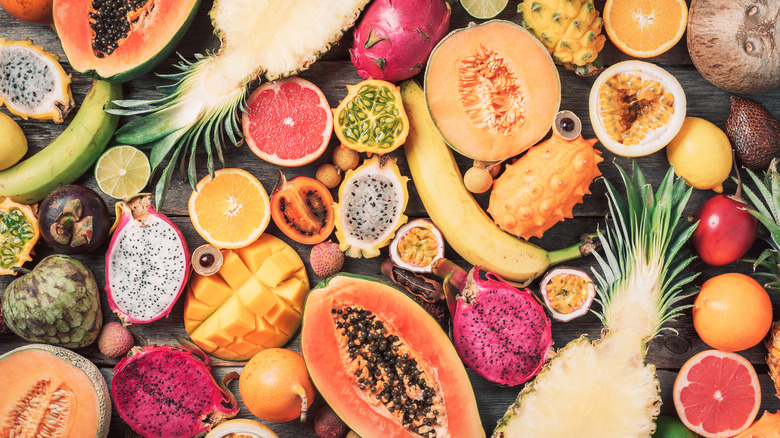 Shutterstock
According to experts at Have a Plant, popular fruits during the summer months include blueberries, blackberries, cherries, and watermelon. Also making the list are classic staples such as the always tasty strawberries, key limes, grapefruits, and jackfruit as trendy summer snacks. The Spruce Eats also offers a few cookout favorites, such as cantaloupe (a form of musk melon), peaches, mangoes, and nectarines. 
The benefits of eating fruit extend far beyond just treating the taste buds. Best Health Magazine writes that eating strawberries reduces inflammation, may lower cholesterol, and strengthens immunity. Medical experts at WebMD consider bananas to be a nutritional powerhouse as they are an organic source of fiber, prebiotics, vitamin A, and magnesium to regulate blood sugar. Have you noticed that high-antioxidant fruits are everywhere in June and July? Georgiou says fruits from the earth are nature's way of giving us what we need at the optimal time.
Eating fruits anytime of the year is always healthy, so why not enjoy them at their best? To get the most from your diet, enjoy fruits in their peak season. Ripe and fresh fruits are a great source of natural sugars for your body. Check your local farmer's market or produce section to find organic fruits in season near you.