Are Baked Potato Chips Really Better For You?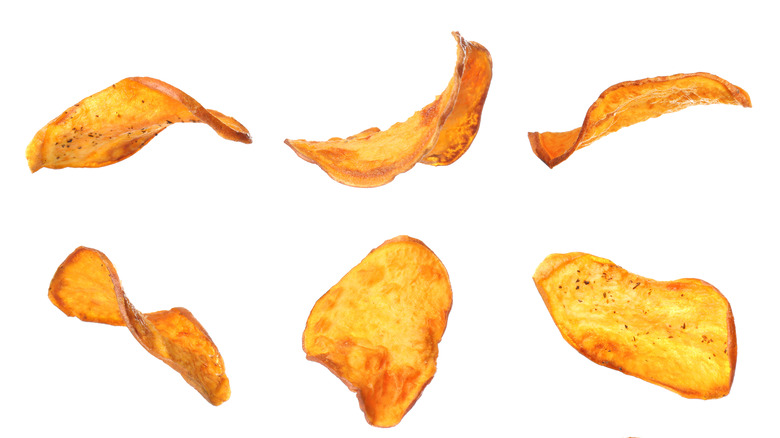 Shutterstock
A craving for potato chips can feel impossible to ignore. They're light, salty, and the perfect crunchy side for your sandwich. If you're someone who can take just a few chips from the bowl and ignore them the rest of the night, then we commend your superhuman powers. But if you are like many others who find it nearly impossible to stop snacking when potato chips are within reach, you'll be happy to know that there are ways in which potato chips can be healthy.
This is where the baked versus fried debate comes into play. Is it possible that baked potato chips can deliver that same satisfying crunch yet still be considered a healthy snack?
Well, it depends on what angle you are looking at it from. According to Fit Day, the baked versions of potato chips are commonly known to have less calories and fat than the fried options. Less fat and fewer calories is a plus, but baked potato chips also tend to have higher amounts of a different ingredient that can potentially cause problems for our health. 
Your best bet may be to roll up your sleeves and bake your own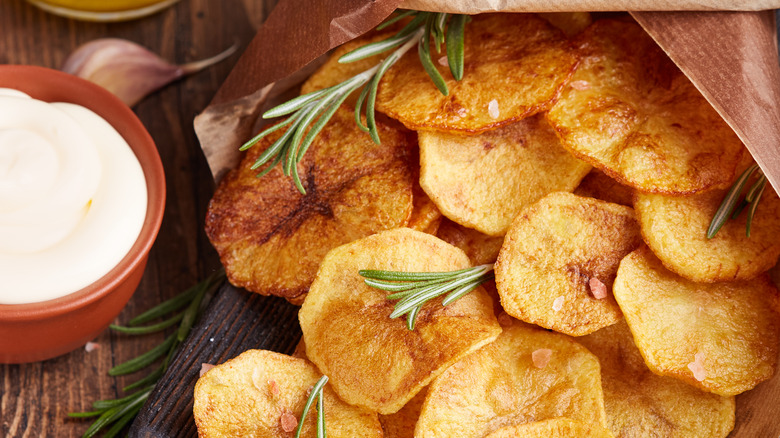 Shutterstock
First off, not all baked potato chip brands should be seen as equally healthy or unhealthy. Despite having less fat and less calories, baked potato chips generally have the same amount of sodium (or sometimes more) than fried potato chips. According to SF Gate, a single cup serving of baked potato chips contains up to 216 milligrams of sodium compared to regular potato chips, which contain around 136 milligrams of sodium per cup. Sodium is helpful in small doses, but too much of it can increase your risk for high blood pressure or stroke.
If you want the healthiest option, experts at Everyday Health recognize Baked Lay's and Kettle Brand Sea Salt 40% Less Fat Chips, as two of the healthiest choices currently on the shelves. But perhaps the even better option is to simply make your own. That way, you can choose the oil of your choice (if any) and have full control over the amount of salt added.