The Healthiest Foods To Order At Chick-Fil-A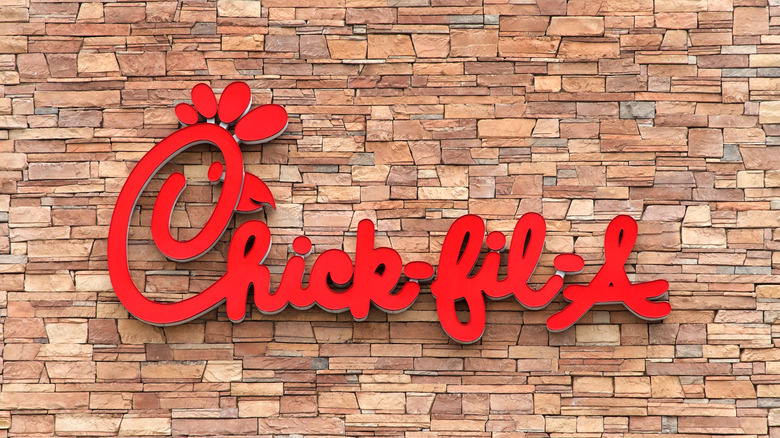 Shutterstock
When we're hungry and in a hurry, the options for a quick, tasty (no rice cakes, please), and health-conscious meal can feel pretty slim. That's where Chick-fil-A can sweep in to save the day. The fast-food chain that is best known for its crave-worthy chicken sandwich actually has a surprising number of healthy breakfast, lunch, and dinner options that get an enthusiastic thumbs-up from dietitians.
For breakfast, Chick-fil-A's Egg White Grill, which includes grilled chicken, an egg white, and a slice of American cheese in an English muffin, is a low-fat, filling choice. Trista Best, a registered dietitian at Balance One Supplements, says "When it comes to fast-food breakfast sandwiches, Chick-fil-A's Egg White Grill is among one of the healthiest fast food options. ...  At 26 grams of protein, this breakfast option will keep you full and satisfied throughout the morning" (via Eat This, Not That!). Another quick, protein-packed breakfast option is their Greek Yogurt Parfait, which is made with organic vanilla Greek yogurt, and served with fresh strawberries and blueberries.
For lunch or dinner, Chick-fil-A has been intentional about moving beyond the classic fried chicken sandwiches (as great as they are) and including more salads and other health-conscious fare on the menu. Jon Bridges, chief marketing officer of Chick-fil-A, explains, "Our customers asked us for healthy options and bold flavors, so we were excited to add the Spicy Southwest Salad to the menu" (via The Chicken Wire). That zippy salad is prepared fresh daily and is topped with spicy grilled chicken, roasted corn, black beans, and pepitas.
Grilled chicken is a healthier option than fried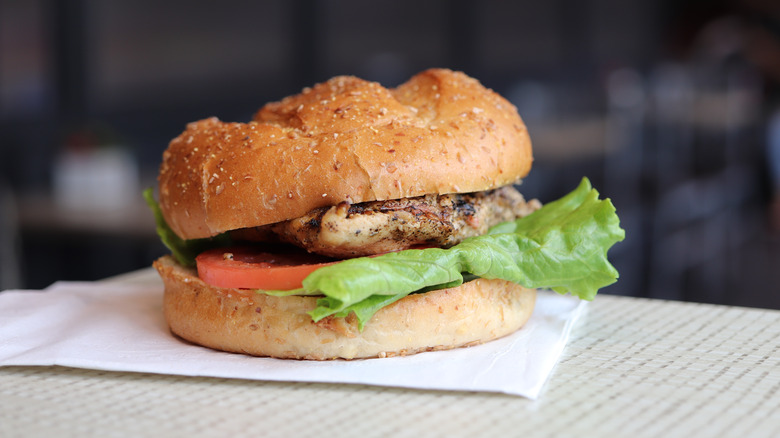 Shutterstock
Other diet-friendly options at Chick-fil-A include grilled (instead of fried) chicken nuggets and sandwiches, the Market Salad (with greens, apples, berries, and blue cheese), and the Lemon Kale Caesar Salad with Grilled Nuggets. In general, choosing grilled instead of fried chicken is a healthier option that will save you both calories and fat content.
But, we get it — sometimes you just really, really want the fried chicken — and that's ok, too. Kara Lydon, registered dietitian and licensed nutritionist, says "If you're going to Chick-fil-A, something tells me you're craving their signature chicken sandwich. Enjoy it, as it contains protein, carbs and fat and then balance it out with a super-food side to get some veggies in for variety" (via Insider). The Kale Crunch Side Salad, for example, is a perfect side dish. It's a kale and cabbage salad blend that's tossed with an apple cider and Dijon mustard vinaigrette, and topped with crunchy roasted almonds. At just 120 calories, it's not only delicious but frees you to enjoy that fried chicken sandwich guilt-free.