When Will We Be Eligible To Get A COVID-19 Booster Shot?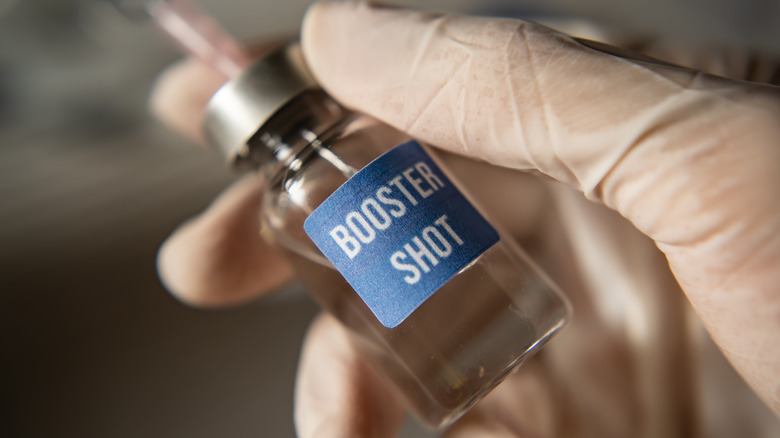 Wachiwit/Shutterstock
The booster plans for the Moderna and Pfizer COVID-19 vaccines are well underway in the United States. As soon as September 20, adults who've already received their two doses of either the Moderna or Pfizer vaccine will be eligible for a booster shot, according to NPR. Those who have received the Moderna and Pfizer vaccines are advised to get the booster eight months after their second dose. A booster will also likely be necessary for the Johnson & Johnson vaccine, Surgeon General Vivek Murthy revealed during a White House press briefing in August (via The New York Times). However, no official booster plan rollout has been announced, as of this writing.
"We have a responsibility to give the maximum amount of protection," President Biden said during a press briefing (via Market Watch). He continued, saying, "This will boost your immune response, will increase your protection from COVID-19, and it's the best way to protect ourselves from new variants that could arise."
The reason for booster shots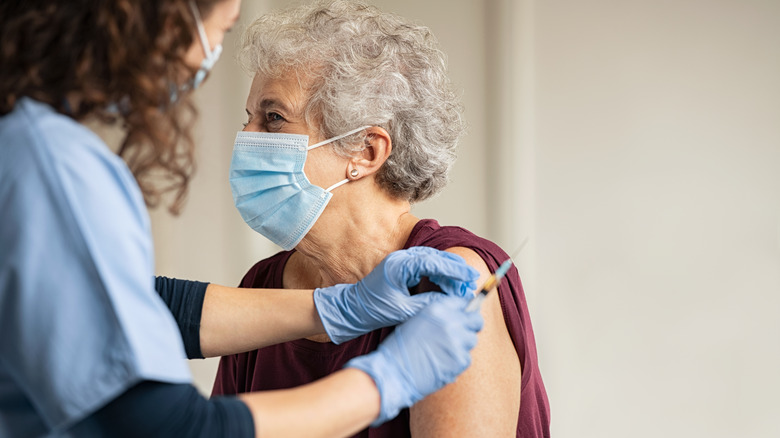 Rido/Shutterstock
So why now? Is there a reason why the original Pfizer and Moderna vaccines aren't enough to protect us from the virus? Well, they may be, but the goal of the booster is to ensure maximum protection for the safety of your health and others. "We know that even highly effective vaccines become less effective over time," Dr. Vivek Murthy said at a White House briefing (via NPR). He added, "It is now our clinical judgment that the time to lay out a plan for COVID boosters is now."
According to Market Watch, the idea is that those who are most vulnerable and exposed to the virus, such as the health care workers, senior citizens, and those who live in nursing homes will be first in line to get the booster as well. "We will also begin delivering booster shots directly to residents of long-term care facilities," confirmed Murthy.
There is a lot of planning underway and millions of booster shots to administer. President Joe Biden appears to be optimistic that it will be a smooth process. "It will be easy — just show your vaccination card and you'll get a booster," he revealed (via Market Watch).