The Real Reason The Moderna COVID-19 Vaccine Booster Will Come Later Than Pfizer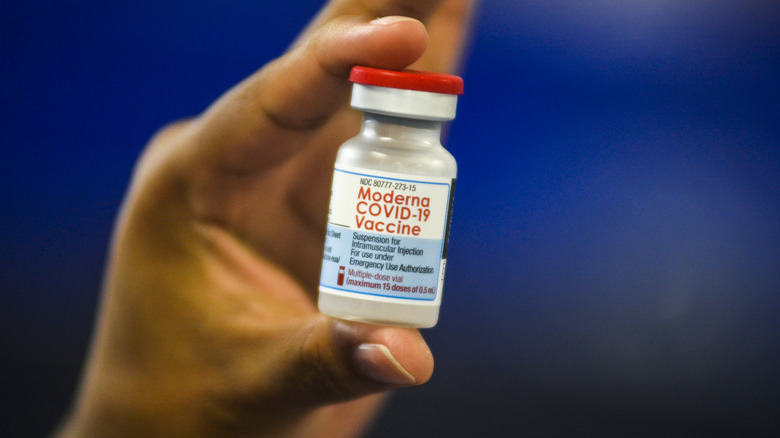 Aphotografia/Getty Images
Early 2021 saw a rush for vaccines as those who wanted them scrambled to book appointments. The initial rush fell off in late spring, according to NPR, and has since started slowly climbing again — although it is nowhere near the high it reached in mid to late winter. As time marches on, those who got their vaccines in the first rush are concerned about how long their protection lasts, particularly in the face of new variants like delta. The White House is just as concerned, which is why they are creating a rollout plan for boosters.
Dr. Anthony Fauci addressed the plan on September 5, as CNN reported. Fauci announced that Pfizer had submitted all their paperwork to continue their booster shot's approval process. As of this writing, the company is on track to complete the vetting process before President Biden's planned rollout date of September 20, 2021. This is, of course, good news for Americans who received their initial vaccine from Pfizer. The news for Americans who received Moderna, however, was not quite so glowing. It turns out the Moderna vaccine booster may be coming out later than its Pfizer counterpart (via CNN). Here's why.
What's the holdup?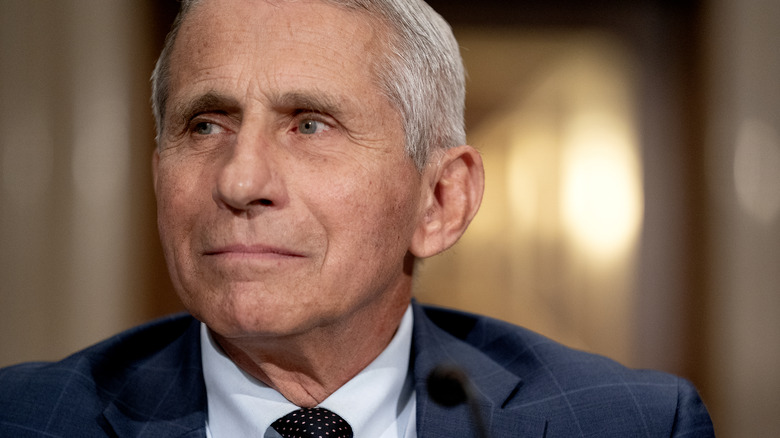 Pool/Getty Images
On September 5, Dr. Anthony Fauci explained that a booster can only be approved for use after a company submits a full report to the FDA for "the appropriate FDA regulatory approval" (via Yahoo). After that, it needs to receive "the recommendation from the Advisory Committee on Immunization Practices." No booster can be part of the rollout plan if it does not complete these steps.
Fauci went on to say that Pfizer had submitted the necessary data. Moderna, on the other hand, had not yet handed theirs over. As worrisome as this may seem, however, Fauci was quick to temper the news with reassurance. When asked how long the Moderna booster would be delayed, Fauci replied, "I think it's going to be at the most a couple of weeks, a few weeks delay, if any."
A few weeks is not a particularly long wait time, especially when viewed next to the months that Americans waited for news of the first successful vaccines. And, as Fauci said, the delay is only a possibility. So although Americans vaccinated with Moderna might not be thrilled that the company is lagging behind in data submission, they may still receive their booster in short order.