The FDA Currently Only Recommends Pfizer's COVID-19 Vaccine Booster For This Group Of People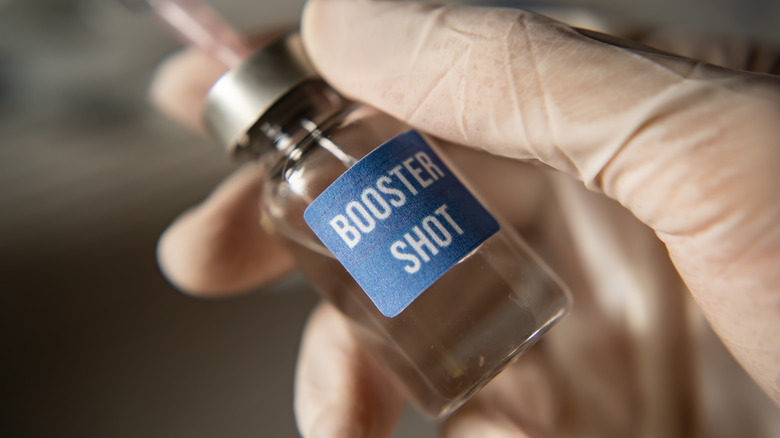 Wachiwit/Shutterstock
COVID-19 vaccine boosters are no longer a possibility but a reality. Pfizer revealed in July that it was in the process of developing booster shots due to the delta variant as well as data that suggested efficacy against infection wanes with time.
"While protection against severe disease remained high across the full 6 months, a decline in efficacy against symptomatic disease over time and the continued emergence of variants are expected," said Pfizer execs, who concluded that "a third dose may be needed within 6 to 12 months after full vaccination."
The White House is on board, with President Joe Biden recommending in a speech on August 18th that every American adult get booster shots eight months after being fully vaccinated. Biden planned to offer booster shots to all adults on September 20th, if approved by the CDC's committee of experts and the Food and Drug Administration (FDA).
However, it turns out the FDA may not yet support Biden's plan — at least for most young, healthy Americans.
The FDA suggests that for now, booster shots should only be given to high-risk Americans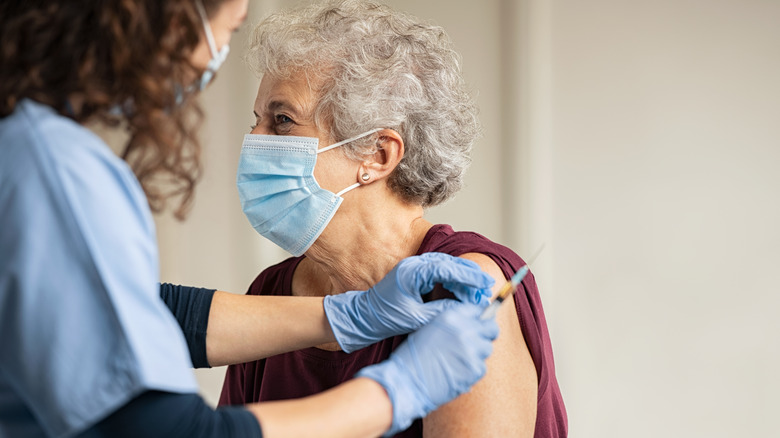 Rido/Shutterstock
After a day of presentations and debate, a key FDA advisory panel concluded that as of now, booster shots should only be offered to health care workers, emergency responders, teachers, other people whose jobs put them at risk of contracting the virus, and people who are 65 or older or who are otherwise at high risk of severe COVID-19 complications. The panel based this conclusion on data that suggest that full Pfizer vaccination is still effective against COVID-19 complications even after six months for most people, and insufficient data to prove that the benefits of booster shots would outweigh the risks for young and healthy people (per New York Times).
The New York Times notes that the FDA has the final say on whether or not Biden's booster program is approved, and that the FDA usually but does not always follow the recommendations of their committee. Regardless, a final decision is set to be made by next week.