Wearing A Hat Every Day Might Be Bad For You. Here's Why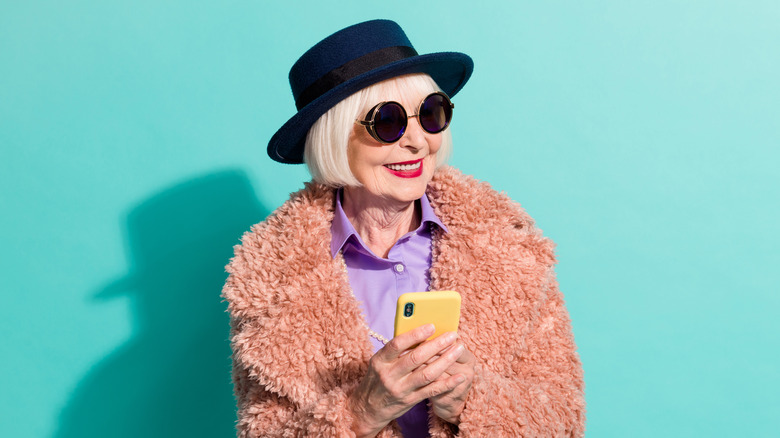 Roman Samborskyi/Shutterstock
Bad hair day? Throw on your chic fedora. Is the sun in your eyes? Toss on a wide-brimmed straw number. Is it raining out? Then find your protective newsboy cap. There are many ways a hat can come to the rescue. They can save you from the weather or add a little something extra to your outfit. According to The Gentleman's Gazette, history shows that humans have been wearing hats for over 5,000 years. But putting the past and fashion aside, is it possible that wearing a hat every day can be damaging to our health or appearance?
For starters, hat lovers have likely heard about the rumor that hats cause hair loss. "I've had people ask me about this, and I can understand why they think it's true," Dr. Hayley Goldbach, a dermatologist at UCLA Health, told Time. "I think the short answer is that [hat wearing] is probably not a real concern." However, you should be aware of how tight your hat is. Dr. Michael Wolfeld, a plastic surgeon specializing in hair restoration, told Time that anything that pulls on hair follicles can potentially result in hair loss. But what are the health impacts of wearing a hat frequently?
Make sure your hat is clean and fits well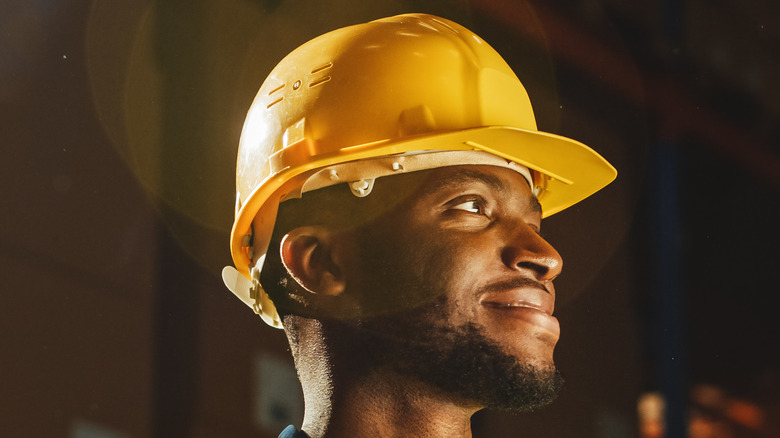 Gorodenkoff/Shutterstock
Making sure your hat isn't squeezing your head and hair follicles is key, but it's not just your hair you should be looking after. According to Everyday Health, wearing hats can also lead to breakouts. Anything that rubs or irritates your skin, like the rim of your hat on your forehead, can trigger an outbreak. This may especially be the case if you wear a hat every day and do not allow your skin to breathe.
If you aren't ready to hang up your hat, at least consider giving your favorite hats a good wash before you place them back on your head. "A soiled hat could potentially lead to skin infections of the scalp, such as folliculitis, which can lead to inflammation of hair follicles and contribute to hair loss without treatment," Meghan Feely, a board-certified dermatologist, told Digg.
There are few accessories that can beat the hat in both style and function. If you want to keep your hat as a part of your staple look, at least make sure it is clean and fits perfectly on your head. Hats off to you for looking out for your health.