Are You Still Fully Vaccinated If You Haven't Had A Booster Shot?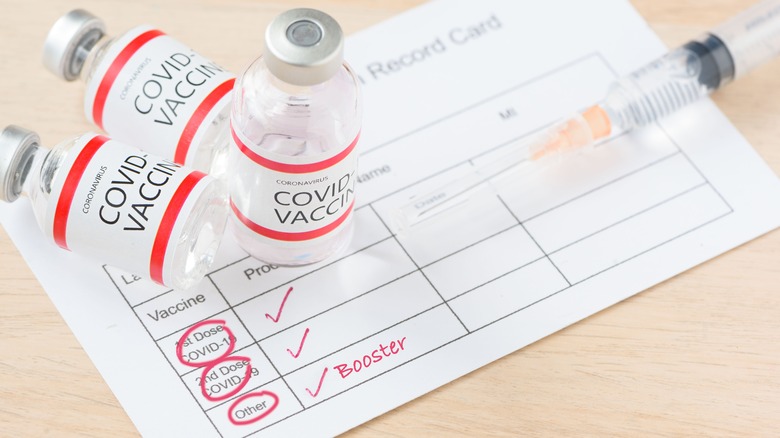 Teeradej/Shutterstock
In September, the Food and Drug Administration authorized Pfizer-BioNTech COVID-19 booster shots for certain groups. Moderna and Johnson & Johnson boosters are likely to become available in the near future (via CDC). While booster shots give you more protection against COVID-19, the authorization of them does not necessarily mean that everyone should get one immediately.
To be clear, vaccines alone are effective, according to the World Health Organization. The organization notes that in order for a vaccine to be approved, it must have at least a 50% efficacy rate. The vaccine can prevent you from becoming dangerously ill or dying from COVID-19. You are also less likely to spread the disease. COVID-19 vaccines also appear to offer protection from COVID-19 variants, according to the Mayo Clinic.
Furthermore, vaccinations may help protect you against "long COVID" if you happen to experience a breakthrough case, per Harvard Health. If you are already vaccinated but have not received a booster, you may be wondering if you are still considered fully vaccinated.
Some people will not need booster shots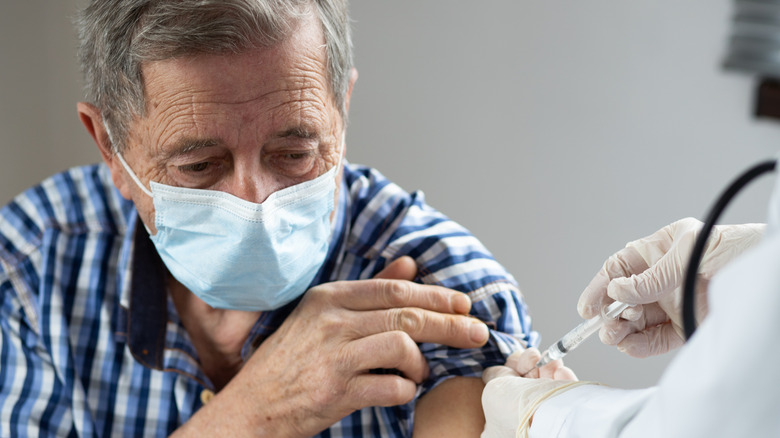 Melinda Nagy/Shutterstock
For most people, the answer is yes, you can be considered fully vaccinated without a booster. While the CDC has authorized COVID-19 booster shots, it has not changed the definition of what it means to be fully vaccinated. According to the CDC, a person is deemed fully vaccinated two weeks after receiving the "primary series" of a COVID-19 vaccine, which means two weeks after either the single dose of the Johnson & Johnson vaccine or both doses of the Moderna or Pfizer vaccines.
That being said, for people who are considered to be at risk — people over the age of 65, those with compromised immune systems, or those whose jobs put them at risk — boosters should be thought of a little differently. "For clarity's sake, if you are immunocompromised, we'll call your third shot a third dose. ... If you're not immunocompromised, a third shot is considered a booster," Anita Gupta, adjunct assistant professor of anesthesiology and critical care medicine and pain medicine at Johns Hopkins University School of Medicine, told WebMD.