Does Dr. Fauci Believe We Can Prevent Another COVID-19 Surge?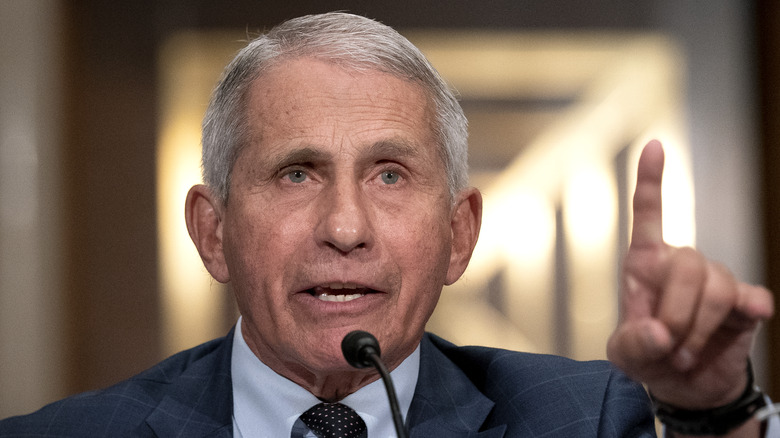 Pool/Getty Images
With COVID-19 cases once again on the decline, many Americans are wondering if the U.S. will be able to prevent another surge in infections and hospitalizations in the coming weeks (via CNN). According to infectious disease expert Dr. Anthony Fauci, another spike in COVID-19 cases is possible, but not inevitable. "It's going to be within our capability to prevent that from happening," the White House chief medical advisor and director of the National Institute of Allergy and Infectious Diseases (NIH) said in an interview on "Fox News Sunday."
While there are still more than 85,000 new cases per day, new data from Johns Hopkins University shows that cases have declined by more than 8,000 in just the last week, and deaths have decreased by 200 per day. However, the continuation of this downward trend ultimately relies on increasing vaccination rates across the country. "If we don't do very well in that regard, there's always the danger that there will be enough circulating virus that you can have a stalling of the diminishing of the number of cases, and when that happens, as we've seen in the past with other waves that we've been through, there's the danger of resurgence," Dr. Fauci said.
Vaccine mandates lead to higher vaccination rates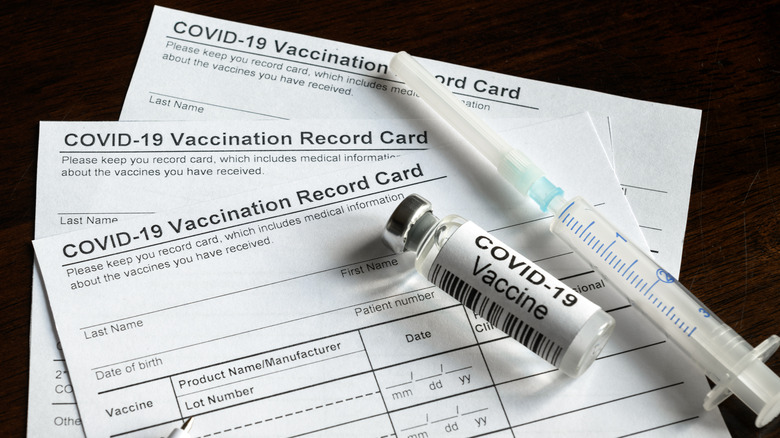 Viacheslav Lopatin/Shutterstock
That's why vaccine mandates are so important. Whether they're on the state level, local level, or in private businesses, vaccine mandates can actually boost vaccination rates, which is the key to stopping the spread of COVID-19. In fact, towns and cities with vaccine mandates have seen a significant increase in vaccination rates since the mandates were first issued (via Forbes). For instance, the vaccination rate among city employees in San Francisco increased from 55% to 94% just within the span of 4 months. New York City, San Jose, and Walnut Creek, California have also seen similar results.
"Things like mandating, be they masks or vaccinations, they're very important," Dr. Fauci said (via New York Times). "We're not living in a vacuum as individuals. We're living in a society, and society needs to be protected. And you do that by not only protecting yourself but by protecting the people around you, by getting vaccinated."