How Often Do Vaccine Mix-Ups Occur?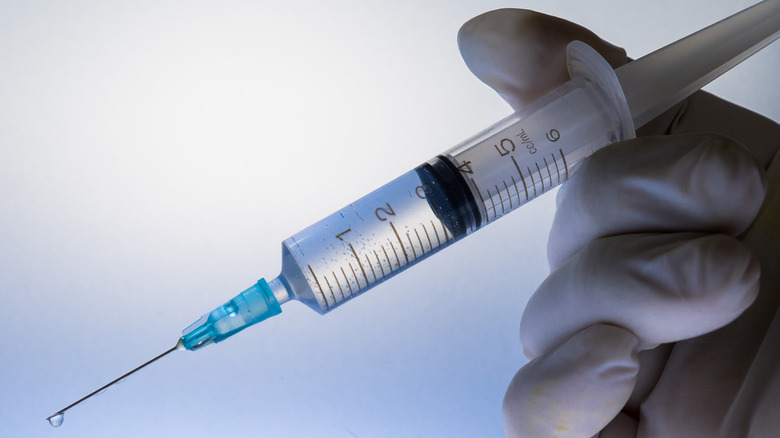 Tama2u/Shutterstock
While extremely rare, reports reveal that during the course of the COVID-19 pandemic, two kinds of vaccine mix-ups have occurred as a result of human error within the health care community (via CNN). The first kind of mix-up has occurred during the height of the current flu season, with vaccine recipients reporting having accidentally been issued the COVID-19 vaccine, rather than the requested flu shot. The second kind of mix-up that has occurred is the mixing of COVID-19 mRNA vaccines, such as the Pfizer and Moderna shots.
Health officials are stressing to the public that these instances are few and far between. "A single bad situation like that gets a lot of coverage, but hundreds of millions of doses and second doses have been administered in a very effective, accurate and careful way," Jennifer Kertanis, director of health for the Farmington Valley Health District in Connecticut, told CNN. "While these types of mistakes are really unfortunate, they don't happen very often and people administering these vaccines are doing everything they can to put steps in place to reduce that potential for human error."
Demonstrating just how rare these mix-ups are, Lori Freeman, CEO of the National Association of County and City Health Officials compares their frequency to that of a "plane crash."
Are there risks to vaccine mixing?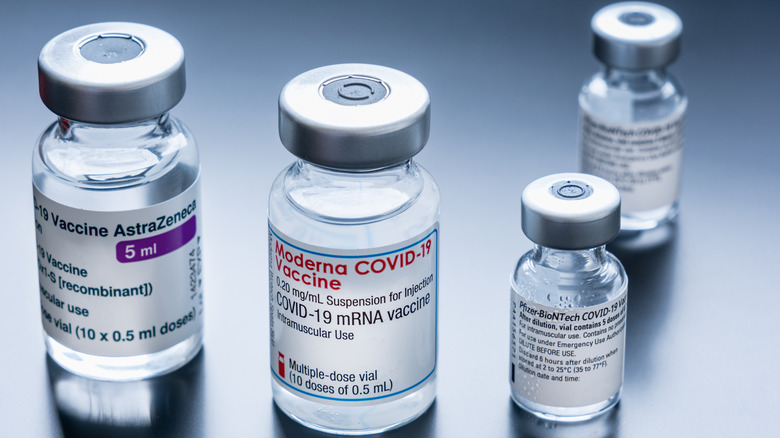 Marc Bruxelle/Shutterstock
The Institute for Safe Medication Practices attributes these rare errors to a number of potential factors. Examples of factors that have influenced the COVID-19 and influenza vaccine mix-ups, specifically, include increased vaccine demand, short-staffed pharmacies, and improper placement or labeling of syringes.
A spokesperson for Walgreens told CNN about the importance of patient safety and the measures it has put in place to further ensure safety. "Our multi-step vaccination procedure includes several safety checks to minimize the chance of human error and we have reviewed this process with our pharmacy staff in order to prevent such occurrences," Walgreens said in a statement.
Regarding the mix-ups involving different brands of the vaccine, a recent study found that when it comes to booster shots, mixing dosages of the Moderna, Pfizer, and Johnson & Johnson vaccine may actually provide further protection than continuously receiving the same brand of vaccine (via TIME). In a preliminary report, researchers examined 458 participants who either received the same vaccine for their booster shot or that of a different brand. The results indicated that those vaccinated with a different brand than that of their original doses had an increase in antibody amounts, compared to those who received the same vaccine as they had originally.