Why The CDC Is Now Recommending A Booster Shot For All Vaccinated Adults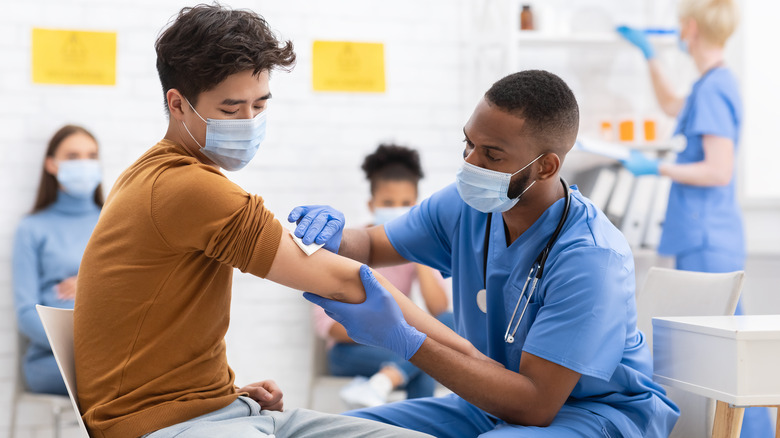 Prostock Studio/Shutterstock
In a statement for immediate release on Monday, November 29, 2021, the CDC updated booster shot recommendations for all U.S. citizens. The latest guidance has a nuanced modification stating that all eligible U.S. adults aged 18 and older should get a booster shot. 
Eligibility includes those vaccinated with their second dose of Pfizer-BioNTech or Moderna at least six months ago, or the single-shot of Johnson & Johnson vaccine two months ago (via Bloomberg). The new recommendation stands in stark contrast to the guidelines released earlier this month, which stated that adults 50 and older, and those 18 and older who are living in long-term care, should get the booster shot (per CNN). 
The approaching holiday season was a major consideration in expanding eligibility for COVID-19 booster shots in a previous statement released by the CDC. However, the recent emergence of the Omicron variant has become a new cause for concern, public health experts claim.
We're still learning more about the Omicron variant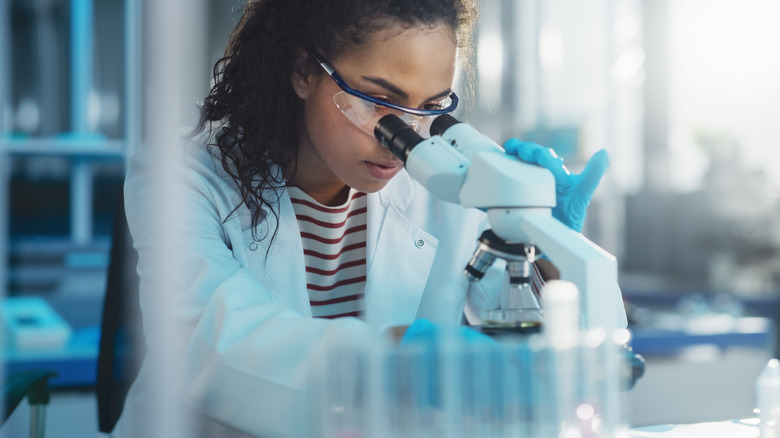 Gorodenkoff/Shutterstock
While there's still much to learn about the new variant, initial data from South Africa suggests that the Omicron variant is highly transmissible. Additionally, it may take several weeks to know how severe it is, per CNN. But the CDC isn't wasting any time. In fact, since the Omicron data emerged, the CDC promptly updated vaccination and booster guidance. 
In addition to encouraging all eligible adults to get boosted as soon as possible, the CDC continues trying to convert 47 million adults from being unvaccinated to vaccinated. While the CDC states that the Omicron variant reinforces vaccine and booster significance, scientists are still unclear about whether or not the current vaccines are effective against the new variant (via CDC). However, despite questions over efficacy, some public health experts are optimistic that severe illness is unlikely for those who are vaccinated, according to the Wall Street Journal. 
As the CDC continues to promote initial vaccine and booster adoption, scientists and pharmaceutical companies are working diligently to examine vaccine efficacy against the new Omicron variant and adapt their vaccines accordingly.