How Is The COVID-19 Omicron Variant Impacting Travel?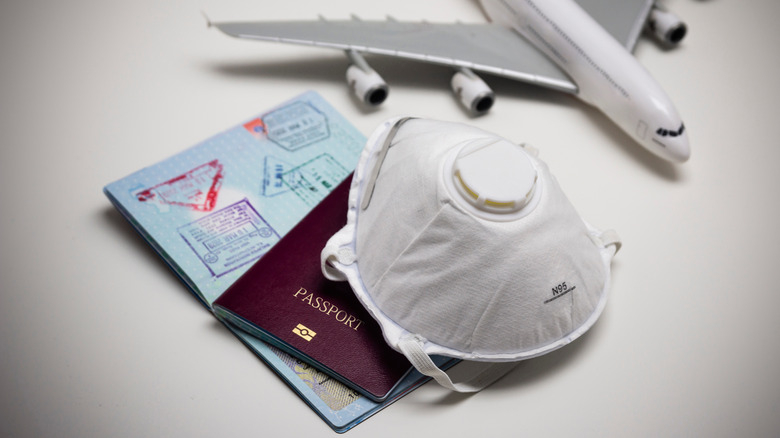 zuzana caprnkova/Shutterstock
About halfway through 2021, the United States found itself facing a new wave of severe COVID-19 cases in the form of the Delta variant. In fact, by the start of July, CNN reported that Delta variant COVID-19 cases were present in every state across the country (via Newsweek). With cases first reported in India in late 2020, the Centers for Disease Control and Prevention (CDC) stressed that the Delta variant is not only twice as contagious as previous viral strains, but it also spreads far more quickly.
As of this writing, many countries around the globe are facing new concerns in the wake of the Omicron variant. In a public statement issued by the CDC, health officials explained that the World Health Organization (WHO) had officially dubbed the Omicron variant as a "Variant of Concern." While the U.S. has not seen any reported cases as of yet, Omicron variant cases were first reported in South Africa and have since been detected in multiple countries (via CNN). Several countries, including the United States, have started implementing new travel restrictions.
Travel restrictions have left some travelers unable to return home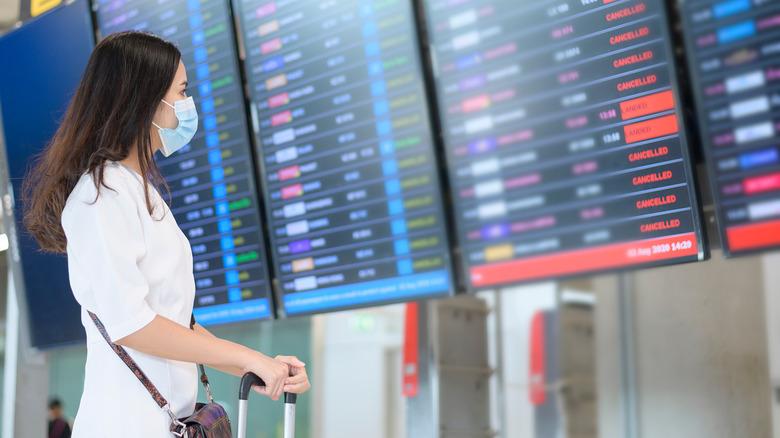 Thanakorn.P/Shutterstock
Many countries have implemented emergency response plans when it comes to international travel including Japan, Canada, Australia, the European Union, the United States, and more (via CNN). These countries have executed travel bans from South African countries including Botswana, Mozambique, Lesotho, Namibia, South Africa, and Zimbabwe, among others.
The quick response from health officials has forced many travelers to remain in these countries, unable to return until further notice. Traveler Movin Jain, who traveled from India to South Africa, is one such example. Jain spoke to CNN, saying, "We are stranded, having to elongate our stay in South Africa on our own dime, and with no direct or written communication from the airline except the generic news. We do not know how long this might last."
While some countries have restricted travel altogether, others, such as Canada, will instead be implementing strict testing policies for returning residents. And as Reuters confirmed, "The travel restrictions do not ban flights or apply to U.S. citizens and lawful U.S. permanent residents." The current U.S. administration has decided to carefully monitor the development of the Omicron variant. President Joe Biden stated this is in an effort "to be cautious" (via CNBC).