What We Know About The First Case Of The Omicron COVID-19 Variant Confirmed In The US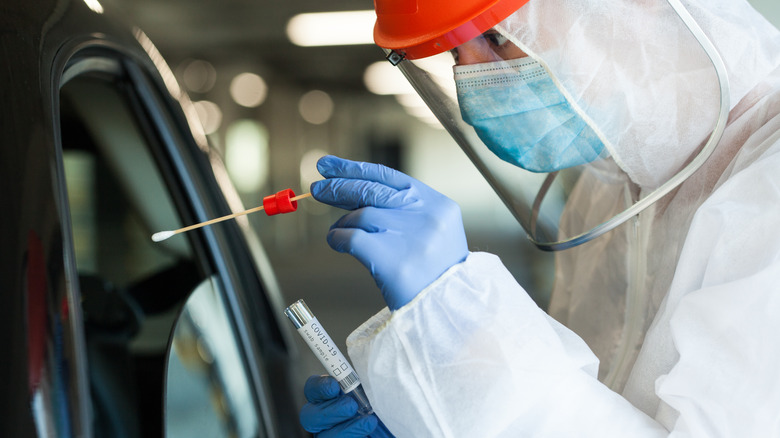 Cryptographer/Shutterstock
Just days after the newest COVID-19 variant Omicron began to be discussed as a worldwide cause for concern, the first case was detected in the United States (via CNN). Dr. Anthony Fauci, director of the National Institute of Allergy and Infectious Diseases, shared this information in a recent White House news briefing, explaining that the case came from someone who traveled from South Africa to California on November 22nd. The individual tested positive for COVID-19 a week later and it was determined that they carried the Omicron variant, which was first discovered by scientists in South Africa, although the origin of the variant itself is still unknown.
According to Dr. Fauci, the individual was fully vaccinated and is currently self-quarantining. They are only experiencing mild symptoms. When asked if they had received a booster shot, Dr. Fauci replied, "To my knowledge, no." All close contacts of the individual have tested negative for COVID-19 so far. Dr. Fauci acknowledged that it was "just a matter of time" until this variant was detected in the US (via USA Today). Surveillance was recently increased at several major airports around the country.
How the world is reacting to Omicron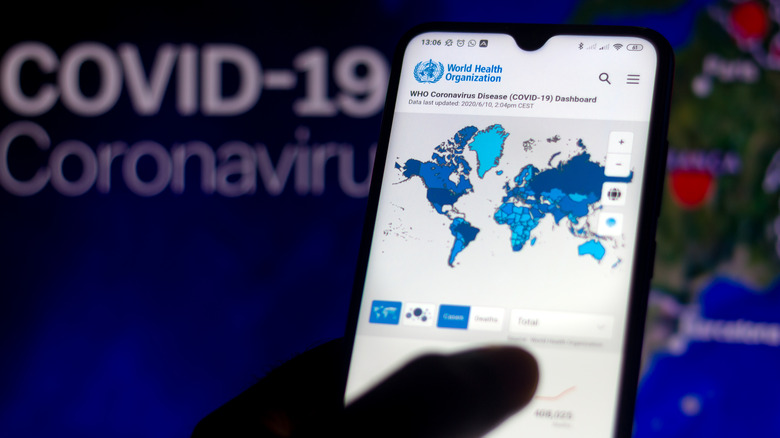 rafapress/Shutterstock
In addition to increased airport surveillance, the US has already restricted travel for non-US citizens from eight African countries (via NPR). These include Botswana, Eswatini, Lesotho, Malawi, Mozambique, Namibia, South Africa, and Zimbabwe. The variant was first reported in South Africa, although cases have since been discovered in many other countries including the United Kingdom, Germany, Israel, Australia, and Hong Kong.
As of November 18th, at least 56 countries had implemented new travel restrictions in a response to the Omicron variant (via Reuters). Japan, Israel, and Morocco have all banned foreign tourists and Australia has delayed its border reopening date by at least two weeks (via New York Times). There is also a rumor that the US will make its entry requirements more strict in the coming weeks, possibly requiring incoming passengers to be tested for COVID-19 no earlier than 24 hours before their departure (via Bloomberg). While this is currently the rule for unvaccinated travelers, the new guidelines would apply to everyone, regardless of vaccination status. However, this restriction has not officially been announced.