Will Your Holiday Celebrations Be Impacted By The COVID-19 Omicron Variant?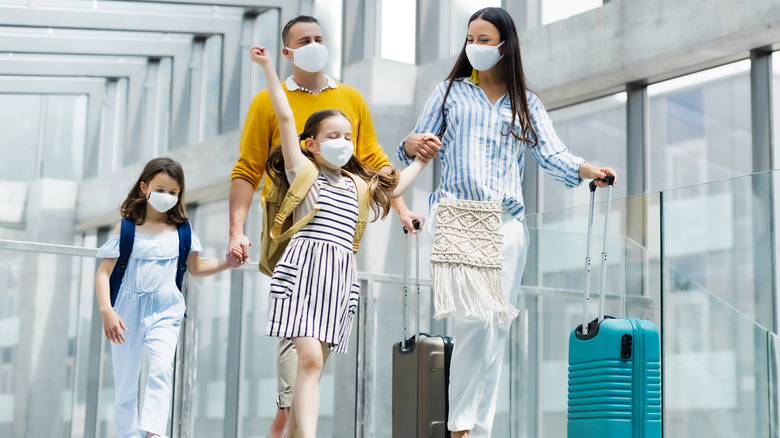 Halfpoint/Shutterstock
The new Omicron variant has caused many people to rethink the safety measures they should take to avoid getting COVID-19. A Morning Consult survey found that most Americans support implementing a variety of public health measures to fight the new variant, with 78% of Americans supporting travel restrictions. While most Americans support public health measures on a community level, some people may wonder whether they need to take more precautions on an individual level as well. Some are no doubt wondering if they should cancel their holiday plans.
In some ways, the anxiety related to the Omicron variant is similar to that which we experienced in the beginning of the pandemic. We just don't know much about the variant, including whether it could evade vaccines and monoclonal antibody treatments (via The New York Times). There is hope, though. Dr. Anthony Fauci, chief medical advisor to the President of the United States and director of the National Institute of Allergy and Infectious Diseases (NIAID), told PBS NewsHour that despite its mutations, he would be surprised if vaccines were not effective at all against the variant. Does this influence his view on how we should spend the upcoming holidays?
The Omicron variant may (or may not) impact your holiday celebrations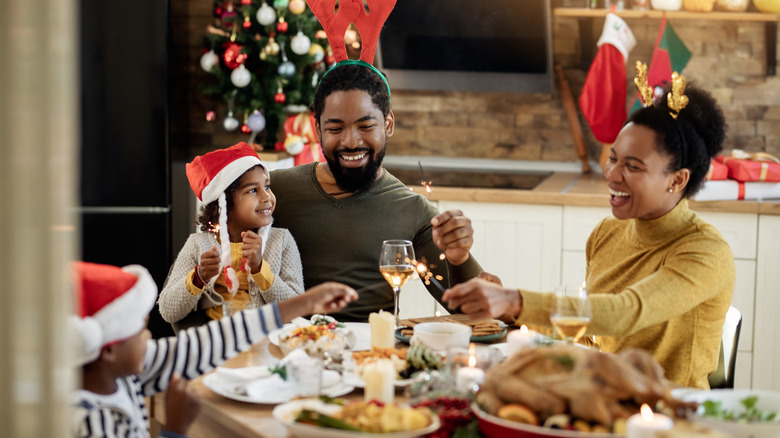 Drazen Zigic/Shutterstock
Dr. Fauci says that in spite of the Omicron variant, fully vaccinated families should feel free to gather during the holidays, but he adds that people should get their booster shots as soon as possible (per CNN). "The level of antibodies that rise and go up following a boost is much, much higher than the peak level that you get after your second dose of a two-dose vaccine," he said.
Of course, the corresponding recommendation for unvaccinated people is to get vaccinated. In light of the Omicron variant, nearly one-third of unvaccinated Americans are considering following this recommendation, according to Morning Consult.
Fauci further explained that anyone who travels during the holiday season should take care and be prudent. This involves wearing a mask, according to the Centers for Disease Control and Prevention (CDC). Due to the Omicron variant, the CDC is also likely to revise travel-related testing protocols, so that even vaccinated travelers need to receive a negative COVID-19 test before flying into the United States (per ABC News).