Pfizer's Recent Claim Offers Good News For The COVID-19 Omicron Variant Spread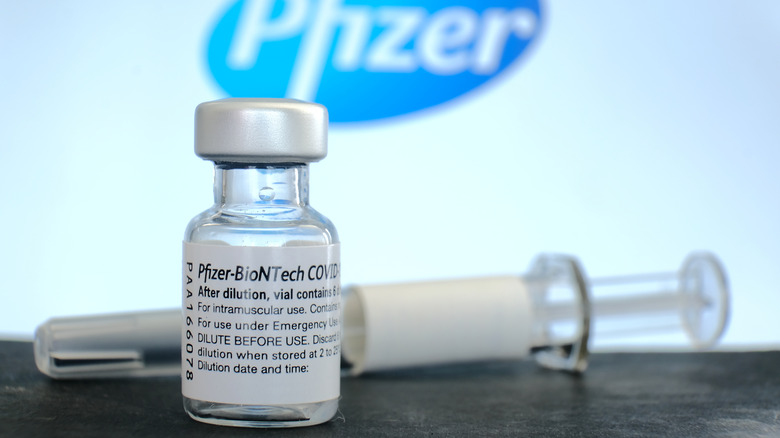 Flowersandtraveling/Shutterstock
The Omicron variant of COVID-19 has many people concerned as early reports indicate that it can spread faster than other variants of the virus, per the Centers for Disease Control and Prevention (CDC). The good news is that the symptoms of this variant appear to be milder than other variants, according to Dr. Rochelle Walensky, director of the CDC (via the Associated Press). So far, reported symptoms include congestion, cough, and fatigue. In addition, no deaths have been reported. While more data are needed to know how severe Omicron is and what treatments will work against it, vaccines are still the best measure to protect against COVID-19 and any variants (via CDC).
If you are one of the millions of people who have been vaccinated against COVID-19, you might be wondering just how much you are protected against Omicron. According to a statement released by the pharmaceutical companies Pfizer and BioNTech on Wednesday, Dec. 8, early research is looking good.
Preliminary studies show vaccines and boosters provide protection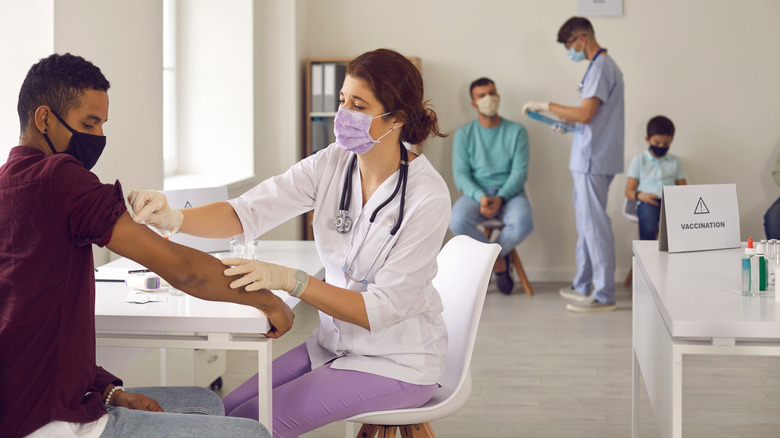 Studio Romantic/Shutterstock
Preliminary laboratory research indicated that 3 doses of its vaccine were enough to "neutralize" the Omicron variant, adding that 2 doses of the vaccine may only provide some protection against it, per the release. "Although two doses of the vaccine may still offer protection against severe disease caused by the Omicron strain, it's clear from these preliminary data that protection is improved with a third dose of our vaccine," Albert Bourla, chairman and CEO of Pfizer said. He added that getting fully vaccinated with the first 2 doses along with a booster is the "best course of action" to suppress the spread of COVID-19.
Pfizer said that it would continue to collect more data and assess information. In the meantime, the company has begun to develop a vaccine specifically for the Omicron variant, which they said should be available to the public within 100 days.