Here's How Moderna's Booster Shot Works Against The COVID-19 Omicron Variant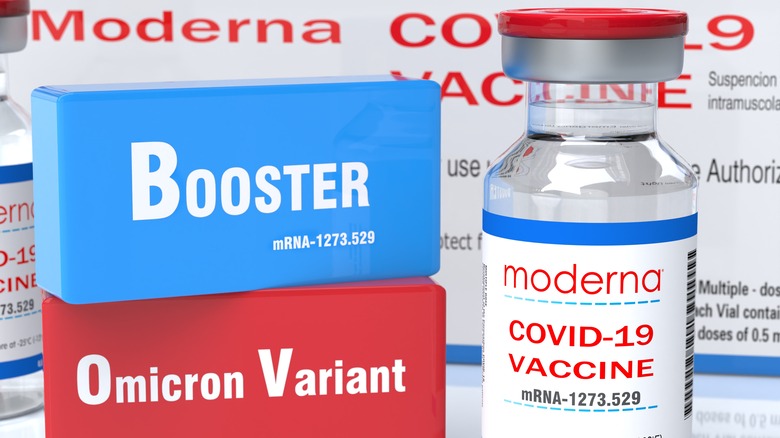 Giovanni Cancemi/Shutterstock
The Moderna booster shot provides substantial protection against the Omicron variant of COVID-19, according to a statement released by the biotechnology company on December 20. Preliminary data from lab testing found that Moderna's booster shot, which is half the dose of the first two shots of the vaccine, increases neutralizing antibody levels 37-fold higher than pre-boost levels (via NBC News).
"What we have available right now is 1273," Dr. Paul Burton, Moderna's chief medical officer, explained in an interview with Reuters (via NBC News). "It's highly effective, and it's extremely safe. I think it will protect people through the coming holiday period and through these winter months, when we're going to see the most severe pressure of Omicron."
The booster is currently administered as a 50-microgram dose, but the company also found that a 100-microgram dose of the vaccine increased antibody levels against Omicron by 83 times. While safety data indicates that the 100-microgram booster is generally safe, it has yielded a slightly higher percentage of adverse reactions than the current booster shot.
Moderna is developing an Omicron-specific booster shot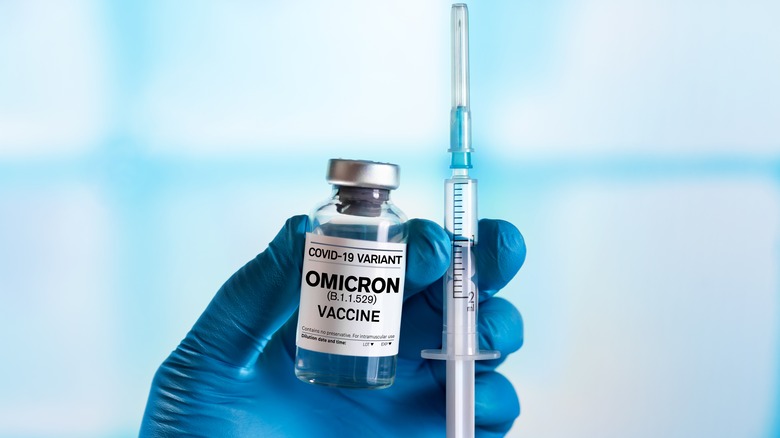 angellodeco/Shutterstock
Despite this success, Moderna is developing a vaccine in the event that the 50-microgram booster shot is no longer sufficient at some point in the future (via CNN). "To respond to this highly transmissible variant, Moderna will continue to rapidly advance an Omicron-specific booster candidate into clinical testing in case it becomes necessary in the future," Moderna CEO Stéphane Bancel said in the statement. "We will also continue to generate and share data across our booster strategies with public health authorities to help them make evidence-based decisions on the best vaccination strategies against SARS-CoV-2." The Omicron-targeted booster is expected to advance to clinical trials next year.
In the meantime, the company is making the current booster shot their primary focus and their first line of defense against the highly transmissible Omicron variant. Since the 50-microgram booster provides significant protection against the new strain of COVID-19, there is no real need for an Omicron-specific vaccine at this time. An additional dose of the COVID-19 vaccine is currently recommended for all adults, especially those who are high-risk or immunocompromised (via CDC).