Health Experts Reveal Whether A Second COVID-19 Booster Shot Is Necessary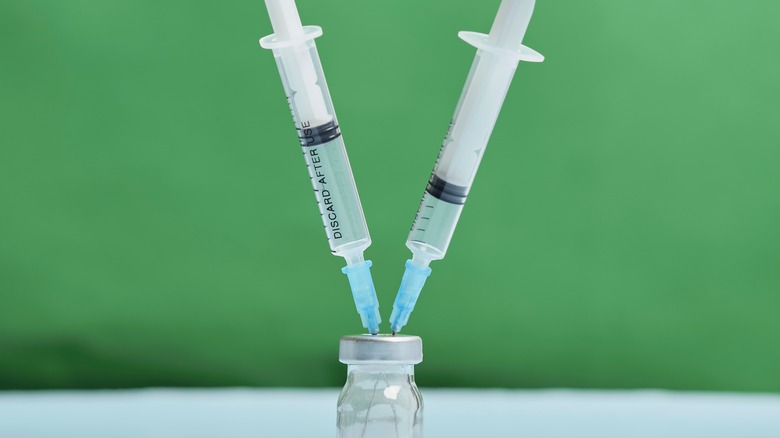 G.Tbov/Shutterstock
According to the Centers for Disease Control and Prevention, people who are fully vaccinated, as well as those having recovered from previous COVID-19 infection, are at low risk for reinfection for a period of roughly six months. Due to waning immunity over time, booster shots have been recommended by government officials and health experts in order to prevent a resurgence of COVID-19 cases worldwide. But how long can we expect booster shot immunity to last, and will another round be required in the near future?
Israel is among the countries currently working to provide a fourth dose of the vaccine, or second booster, to its citizens most susceptible to infection (via CNN). Among these populations are the elderly, healthcare workers, and those who are immunocompromised, as long as four months' time has passed since their first booster shot.
A recent British study found that booster shots are not as effective in providing protection against the Omicron variant as they have been previously against the initial COVID-19 strain and the Delta variant (via The New York Times). Researchers found that booster shot effectiveness can taper off within 10 weeks. In light of these findings, will the U.S. also be among those countries in need of a fourth vaccine dose?
A second booster shot may be necessary for some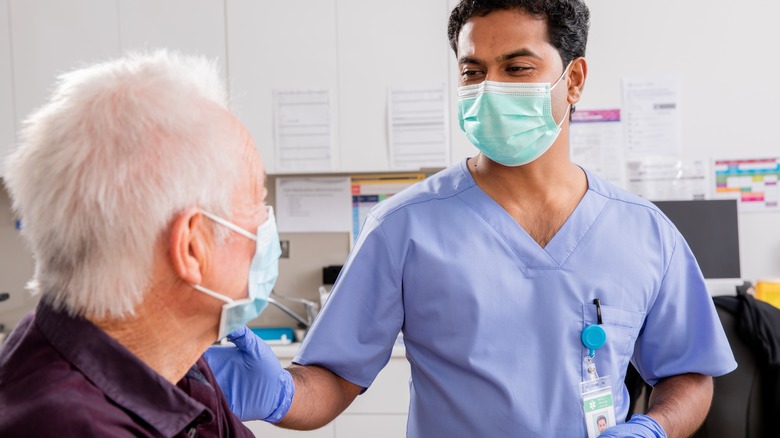 The Imagineers/Shutterstock
As of this writing, health experts say it's too soon to tell is a second booster will become necessary. Dr. Anthony Fauci, chief medical advisor to the president, addressed the need for a fourth vaccine dose in an interview with WCBS 880 describing such a discussion as "premature." Fauci went on to describe what determining factors may influence this future decision, saying, "One of the things that we're going to be following very carefully is what the durability of the protection is following the third dose of an mRNA vaccine." Fauci believes that a fourth dose may be necessary for those with severe pre-existing health conditions, but that the need amongst the general public has yet to be determined.
Pfizer Chairman and CEO Albert Bourla voiced a similar prediction in an interview with CNBC earlier this month, saying that a fourth dose may be inevitable. "I think when we see real world data, [it] will determine if the Omicron [variant] is well covered by the third dose and for how long," he explained. "And the second point, I think we will need the fourth dose. ... With Omicron, we need to wait and see because we have very little information. We may need it faster."
Still, some health experts are concerned that a second booster shot may not be in the best interest of the public. According to The New York Times, officials are wary of what they describe as "immune system fatigue," in which the body's ability to fight off COVID-19 infection may naturally diminish with ongoing doses. When it comes to the need for a second booster shot among individuals in the U.S., it appears that time will eventually tell.