Betty White's Cause Of Death Explained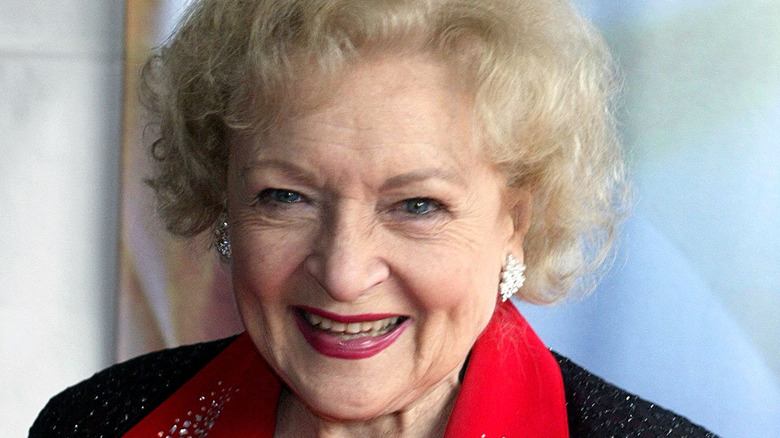 Everett Collection/Shutterstock
On December 31, 2021, beloved actress Betty White died just weeks before her 100th birthday (via CNN). White was known for playing comedic roles in television shows and movies like "Golden Girls," "Boston Legal," and "The Proposal." She was a pioneer in the entertainment industry and had a career that spanned over seven decades. Numerous people gave their condolences after the announcement of White's death. "Even though Betty was about to be 100, I thought she would live forever," White's agent and close friend Jeff Witjas told People. 
Although it was announced that White died from natural causes, some people began spreading a rumor shortly after her death that she experienced ill effects from her COVID-19 booster shot. This is not true. "Betty died peacefully in her sleep at her home," Witjas told People in a statement on January 3rd. "People are saying her death was related to getting a booster shot three days earlier but that is not true. She died of natural causes. Her death should not be politicized, that is not the life she lived." Witjas noted that White was aware of how many people loved her and loved her fans.
A 'cerebrovascular accident'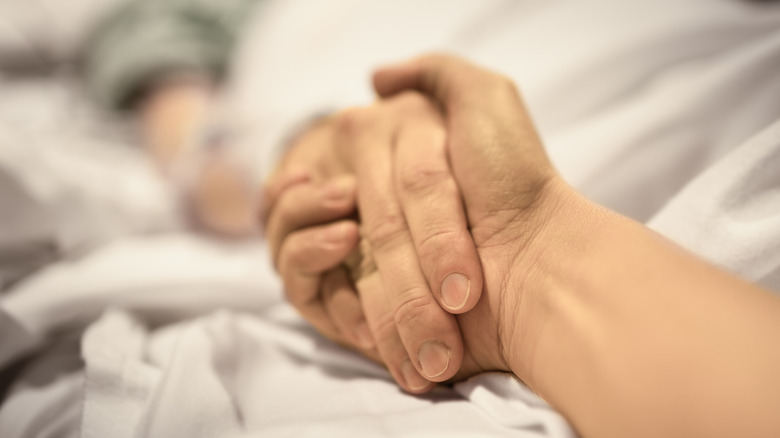 KieferPix/Shutterstock
Dying from "natural causes" is common among people of old age (via CNN). This broad term means that someone did not die at their own hand or by an event like a car crash. "It's solely and exclusively due to natural causes, a natural disease process [like] infection, cancer, heart disease, all of those things that are going to carry us off at some point along the way," said Dr. David R. Fowler, president of the National Association of Medical Examiners.
Six days prior to her death, Betty White had a stroke, according to TMZ. Citing her death certificate, TMZ revealed that Betty White's specific cause of natural death was indeed a "cerebrovascular accident." As the site explained, this means "a loss of blood flow to part of the brain, resulting in brain tissue damage." Like natural cause deaths, strokes are increasingly common in older adults — especially men ages 65 to 79 and women older than 80, according to Lone Star Neurology.