Has The COVID-19 Omicron Surge Reached Its Peak?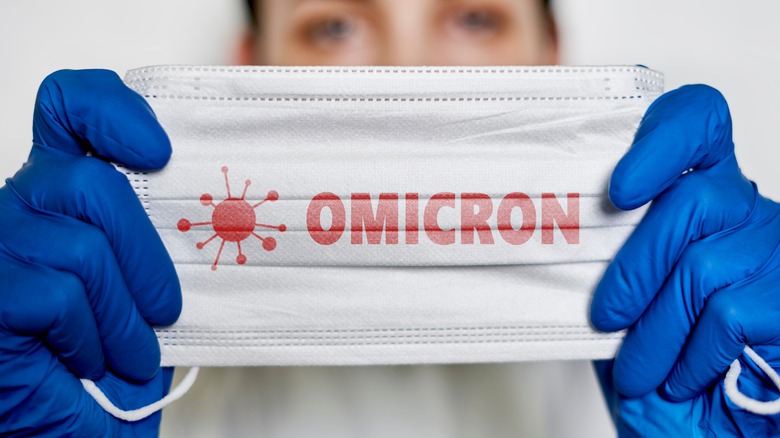 G.Tbov/Shutterstock
The COVID-19 virus has presented many variants over the past two years, but few have been as noticeable as the omicron variant. Omicron was first discovered in Botswana and South Africa in November 2021 (via New York Times). Although the symptoms are not as severe as other variants, omicron has quickly become the most transmissible and dominant variant in the world. In December 2021, New York City saw twenty times more cases than they had been seeing just a few weeks prior (via New York Times).
While the surge has once again pushed hospitals across the country to their limits, there may be hope on the horizon. In the past few days, the number of daily new cases in New York City has flattened. In New Jersey and Maryland, new cases have begun to decrease slightly. Other large cities around the country are also seeing their case numbers level out. While experts are cautious about this trend, data from around the world is also promising. South Africa, which saw one of the first spikes from omicron, has already seen new daily cases fall by about 70% since they peaked in mid-December. While we still need to be alert and wary of this variant, it seems that there may be some hope for the healthcare system in the coming weeks.
Vaccines and the omicron variant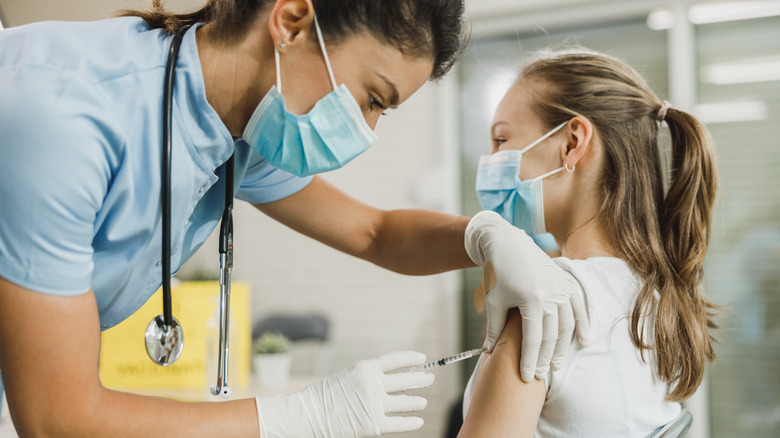 MilanMarkovic78/Shutterstock
Because so many people, vaccinated and unvaccinated, are getting sick with the omicron variant, some people may be wondering if it's worth getting the COVID-19 vaccine and booster shot. Experts say that yes, it is still important to get vaccinated. "This is such a contagious virus that it can spread not only among the unvaccinated, where I think it still has a very substantial risk of causing serious disease that might require hospitalization, but it can also spread among vaccinated persons, although the illness it produces among the vaccinated, particularly if you've had a boost, is generally mild and even without symptoms," Dr. William Schaffner, a professor of preventive medicine and infectious diseases at Vanderbilt University Medical Center in Tennessee, told Healthline.
People who are unvaccinated have the highest risk of developing serious symptoms and dying from COVID-19. By getting vaccinated and getting your booster shot, you can significantly reduce your risk of dealing with a severe illness.