Matthew Stafford's Wife Opens Up About Life After Her Tragic Diagnosis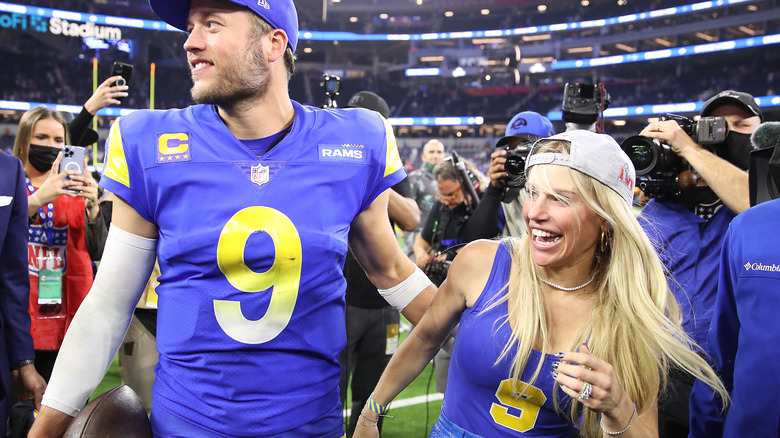 Christian Petersen/Getty Images
Kelly Stafford, wife of Matthew Stafford, quarterback for the Los Angeles Rams of the National Football League, was diagnosed with brain cancer and had a tumor removed from her brain in April 2019. She opened up and talked about her experience in an interview with ESPN in October of that year. At that time, Kelly was a mom of three young girls, and she shared that the potential of not being able to see her children grow up and raise them, were her biggest fears. However, she managed to find some sense of strength and community through social media and has been very open about her journey.
But being an open book didn't always come easily. Kelly admits feelings of vulnerability when she first began sharing through social media and hoped others could offer their prayers. Most of all, she's wanted fans to know, she's human just like they are.
Kelly shares some of her most challenging times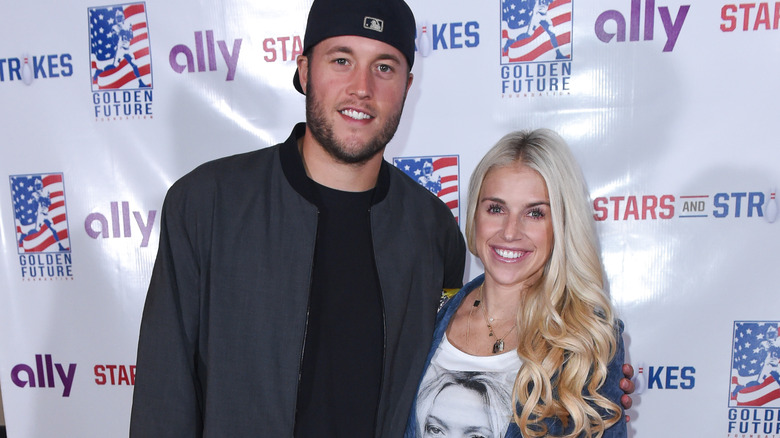 Aaron J. Thornton/Getty Images
In 2019, Kelly underwent 12 hours of brain surgery to remove the tumor, according to People. As she eased into recovery, it seemed her and Matthew gained a new outlook on life and a completely new appreciation for family. But that's not all. Kelly's become an active voice for moms and encourages them to take the time they need to care for themselves. And if health challenges do arise, she wants moms to know it's okay to feel scary and uncomfortable emotions. "Not only did I want to let people know what I was going through, I wanted to say: It's OK to be scared, regardless of your situation."
In addition to Kelly receiving massive virtual support through social media, it seems her husband pulled out all the stops to help her recover at home (via People). Fast-forward two years and the family looks to be doing well. Kelly's hosting her own podcast, "The Morning After with Kelley Stafford," and she's even had two years of clear scans (via People). With Matthew playing in the upcoming 2022 Superbowl, it's apparent the family has a lot to look forward to in the not-so-distant future.