Could Treating COVID-19 Be As Simple As Taking A Daily Pill?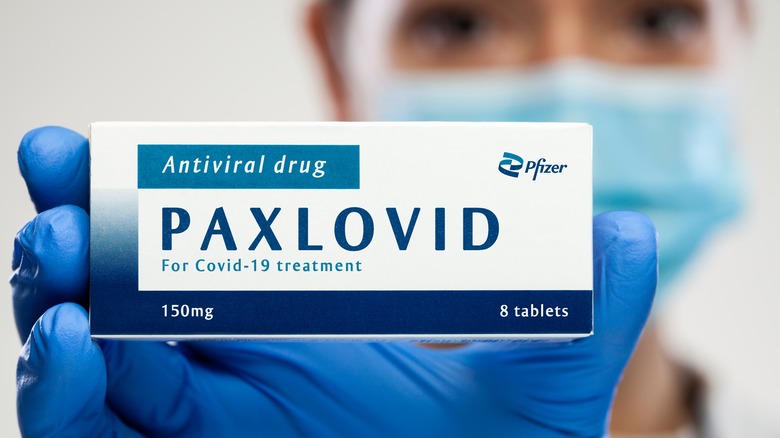 Cryptographer/Shutterstock
In the near future, the standard treatment of COVID-19 may be as simple as taking a daily pill. Two oral pills for COVID-19 have been granted emergency use authorization by the FDA, and the Biden administration's newly announced "test to treat" program, which would provide Americans with free tests and antiviral pills if they test positive, relies specifically on these medications (via NPR). So far the roll-out of COVID-19 antiviral pills has been slow, but with the White House placing orders for the more than 1,000 pharmacies across the country that have signed up for the program so far (per CNN), we should expect to see them almost everywhere shortly.
What makes antiviral pills different from other treatments for COVID-19 that have been available so far, like monoclonal antibodies, is that they can be taken at home and do not need hospitalization or medical supervision. With the CDC's director Dr. Rochelle Walensky announcing yesterday that COVID-19 will "probably be a seasonal virus" and never really go away (via NBC News), daily antiviral pills are poised to become a standard treatment protocol for the virus from here on out in the United States. However, the FDA has currently only authorized the pills for people who are at high risk of developing severe disease, according to Verywell Health.
How effective are the COVID-19 antiviral pills?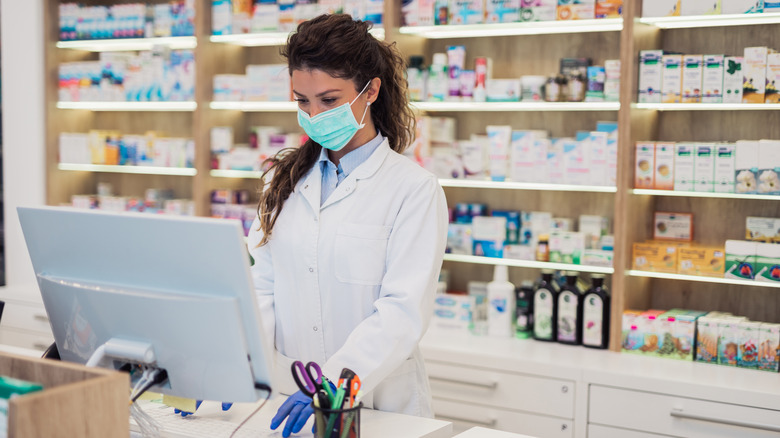 hedgehog94/Shutterstock
The first COVID-19 antiviral pill to be granted emergency use authorization was Pfizer's Paxlovid, which showed the ability to reduce hospitalizations and death from the virus by 88 percent in clinical trials (via FDA).
"Today's authorization introduces the first treatment for COVID-19 that is in the form of a pill that is taken orally — a major step forward in the fight against this global pandemic," said Dr. Patrizia Cavazzoni, director of the FDA's Center for Drug Evaluation and Research, in a statement released on December 22, 2021, when the pill was approved.
Just a day later the FDA authorized Merck's Molnupiravir antiviral pill, which reduces the risk of hospitalization or death from COVID-19 by 30 percent (via Reuters). Both pills are most effective when used as close as possible to the onset of symptoms of COVID-19 and are meant to be taken as a full course of three pills twice a day, in the case of Paxlovid, or four pills twice a day of Molnupiravir, for five full days in a row (via NBC News).