Why Europe's Rising COVID-19 Cases Have U.S. Health Officials Paying Close Attention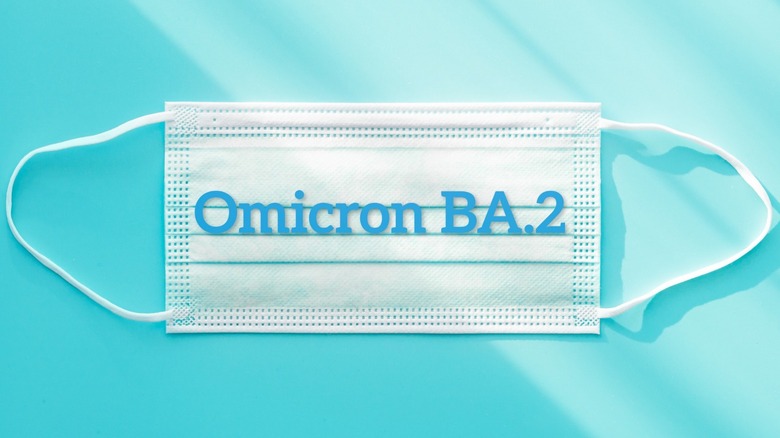 AndrewFall/Shutterstock
Just as some countries began relaxing mask mandates and quarantine restrictions in recent weeks, COVID-19 cases seem to be back on the rise in parts of Europe. 
As such, U.S. health officials are paying attention to some European countries and concerned that a new wave happening there is a hint of what's to come for Americans. The UK is seeing 48% more cases compared to a week ago, the Netherlands has seen a 48% increase in cases in the past week, and Germany has seen a 20% increase (via CNN).
Dr. Anthony Fauci, director of the National Institute of Allergy and Infectious Diseases, told CNN that health experts believe the reasons for these increases in cases are threefold: the rise of the new Omicron BA.2 subvariant, which is 80% more transmissible than the first Omicron strain; increased indoor activities with less mask-wearing; and lower levels of immunity as the efficacy of vaccinations and protection resulting from prior infection begin to wane.
"Without a doubt, opening up society and having people mingle indoors is clearly something that is a contributor, as well as overall waning immunity, which means we've really got to stay heads-up and keep our eye on the pattern here," Fauci told CNN. 
The Centers for Disease Control (CDC) estimates that 12% of new COVID-19 cases in the U.S. are BA.2 cases and could spike hospitalizations. CNN reports that only 50% of eligible Americans are fully vaccinated and boosted.
How to stay healthy and protect against infection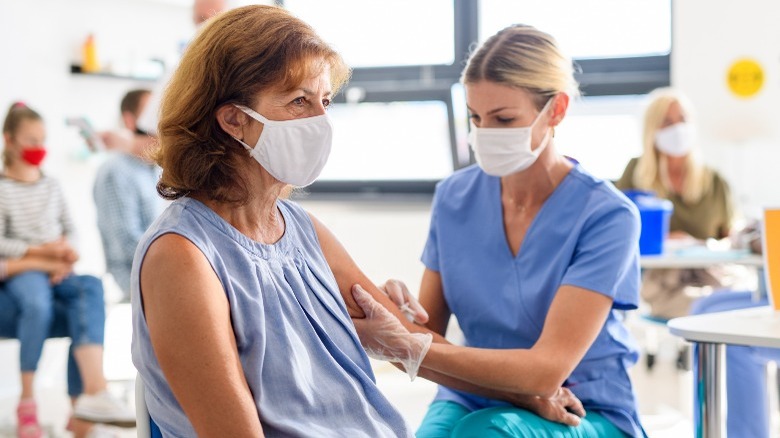 Halfpoint/Shutterstock
During a recent White House briefing, Press Secretary Jen Psaki noted that BA.2 has been circulating in the U.S. for a while and that the White House has been monitoring it closely. She added that the country is armed with effective tools to protect people from getting infected or severely ill, such as mRNA vaccines, therapeutics, and tests. 
Also known as "stealth" Omicron due to inherent genetic mutations that can make it more difficult to distinguish between this variant and the Delta variant, BA.2 may not pose a serious danger, but Americans should not be complacent. "While BA.2 does not appear to cause more severe disease and our vaccines appear to be effective, BA.2 does show signs of spreading more easily, which really could translate into that slowing down of the trend we're seeing with cases declining," cautions Andrea Garcia, American Medical Association Director of Science, Medicine and Public Health (via AMA).
According to health experts and guidelines from the CDC, to stay well-protected against all COVID-19 variants, get vaccinated and boosted, wear a mask, especially if you must be indoors or around crowds, stay six feet away from others, get tested to deter spreading the virus and wash your hands regularly or use hand sanitizer when that is your only option.