Why COVID-19 Rates Still Matter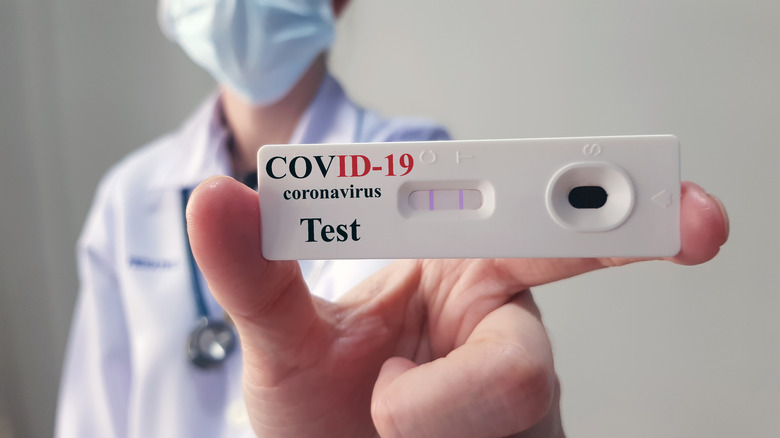 joel bubble ben/Shutterstock
After the Omicron surge peaked in late January, COVID cases have been following a sharp decline in the country (via The New York Times). This has led to optimism about the future of the pandemic, with many states dropping COVID restrictions and no longer requiring masks or vaccines to participate in many public activities (via AARP). Around the world, many countries have also been dropping local COVID restrictions and border requirements for tourists (via Nature). While seeing fewer COVID cases is certainly positive news, scientists say that people shouldn't feel like the pandemic is over just yet.
According to CNN, medical experts are urging people to continue testing themselves for COVID regularly. Many positive cases go unreported, which can lead to a delay in response before a surge. "Dating back to the beginning of the pandemic, we've always known that case numbers were being undercounted. It was never quite clear how much," said Michael Osterholm, director of the Center for Infectious Disease Research and Policy at the University of Minnesota. If everyone were to get tested before large gatherings or travel and when they felt symptoms of the virus, it would be less likely to spread so quickly. "Even though things are going down, boy, is there a lot of Covid out there," said Janet Hamilton, executive director of the Council of State and Territorial Epidemiologists.
Is the pandemic over?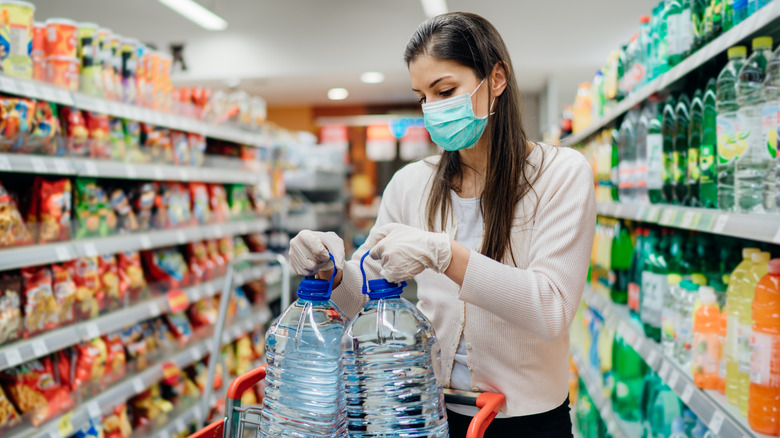 eldar nurkovic/Shutterstock
With a vaccine readily available and COVID restrictions being lifted around the world, it can be easy to feel like the pandemic is finally over. However, this is not quite true. According to NBC News, WHO's Director General Tedros Adhanom Ghebreyesus announced last week that "although reported cases and deaths are declining globally, and several countries have lifted restrictions, the pandemic is far from over." With COVID restrictions being lifted and testing not happening as often, we are already seeing rises in cases in some areas.
"Cases have declined substantially following the peak of the Omicron wave [but] the increasing presence of the BA.2 sub-lineage of omicron and the recent slight increase in infections in those over 55 shows that the pandemic is not over and that we can expect to see Covid-19 circulating at high levels," said Dr. Jenny Harries, chief executive of the UK Health Security Agency. The most effective way to move past the COVID pandemic is to make vaccines available to everyone around the world and to encourage everyone who can to get vaccinated.