What You Need To Know About The Mask Mandate Lift On Public Transit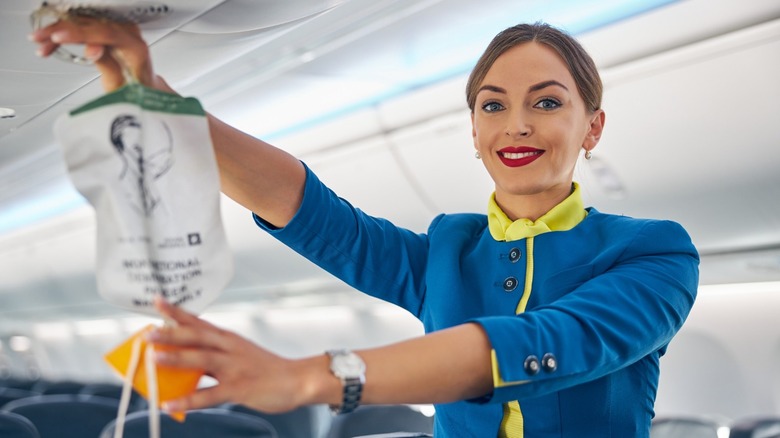 Svitlana Hulko/Shutterstock
Following many months of mandated mask-wearing triggered by the COVID-19 pandemic, U.S. District Judge Kathryn Kimball Mizelle in Tampa ruled in favor of a lawsuit against the Biden administration's travel mask mandate. The national mandate required travelers to wear masks on airplanes as well as in airports, taxis, and other forms of mass transit. The judge stated that the Centers for Disease Control and Prevention (CDC) did not have the authority to issue the January 2021 health order and that the agency did not follow proper rulemaking procedures. According to U.S. News & World Report, the ruling evoked celebrations on airplanes even as some passengers expressed concern that ending the travel mandate at this time could be jumping the gun.
Following the ruling, the Transportation Security Administration (TSA) dropped its enforcement of the directive. However, the ruling allows for airlines, airports, and other mass transit entities the choice of whether or not they want to maintain mask rules. For example, passengers on a flight may be permitted to travel maskless, but when they arrive at a local airport, there may be a directive that requires them to put their masks back on.
The White House expressed disappointment in the ruling but acknowledged that the mask order is not currently in effect. The CDC's latest extension of the mask mandate was due to expire on May 3.
How to protect yourself from COVID-19 while traveling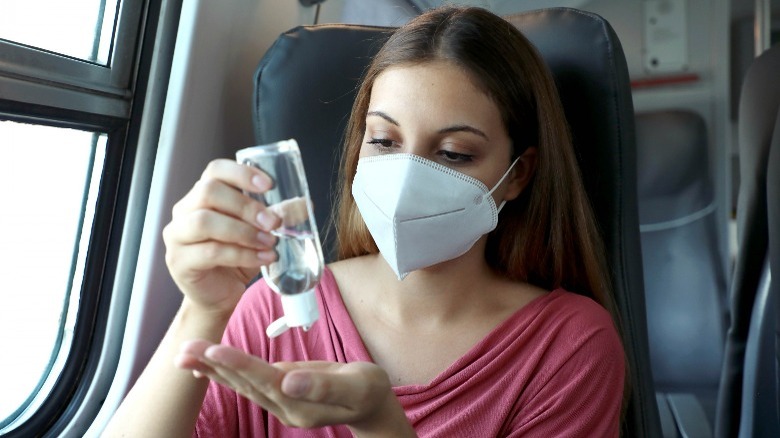 Zigres/Shutterstock
For those who are concerned about traveling on airplanes and within other types of transit situations where masks are now optional, there are precautionary measures you can still take. Certainly, masking up is still an option. The CDC continues to recommend N95 or K95 masks, and stresses that whatever mask you choose should fit properly, without any gaps.
David Powell, physician and medical adviser to the International Air Transport Association, told Bloomberg News in December that you should also be sure to be up to date on your vaccinations and boosters for the strongest protection against severe disease. He also suggested that when flying in a plane, you should maintain hand hygiene, avoid touching common surfaces, and minimize the amount of time you spend maskless. Despite the proximity of fellow passengers, Dr. Powell noted that the airplane is a high airflow environment and that, based on studies and observation, the spread of COVID-19 on airline flights seems to be less than in other indoor environments such as restaurants, nightclubs, and gyms.
In the meantime, despite the new ruling, some major airports are still aligning with the CDC and encouraging people to wear masks (via U.S. News & World Report).