Maria Shriver Explains How Lifestyle Impacts Neurological Diseases - Exclusive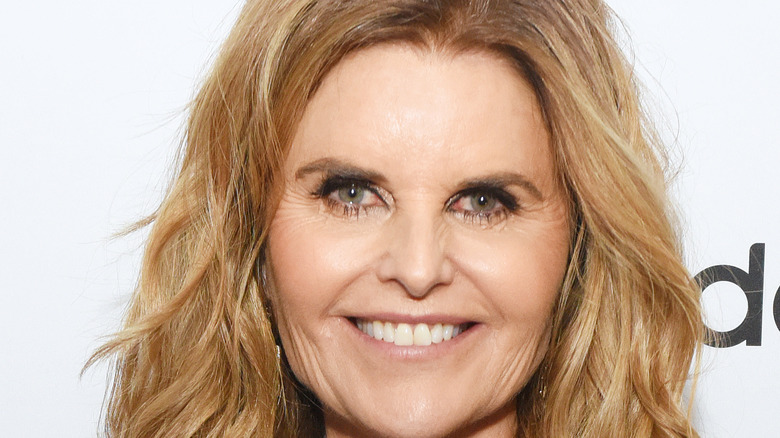 Bonnie Biess/Getty Images
Maria Shriver has spearheaded many causes in her life, but perhaps the most important to her is Alzheimer's prevention. Shriver's father, Sargent Shriver, was diagnosed with Alzheimer's in 2003, and Shriver became one of his primary caregivers. She quickly realized how few resources were available to the families and caregivers of those with Alzheimer's.
Shriver also noticed that women seemed to be disproportionately impacted by the disease. To understand this discrepancy, Shriver started research for what eventually became "The Shriver Report." When it was published, "The Shriver Report" was a groundbreaking look at how Alzheimer's affects women.
After completing her work on the report, Shriver decided to start the Women's Alzheimer's Movement (WAM), a foundation that puts women at the center of Alzheimer's research, treatment, and prevention. With WAM, Shriver has helped fund research for women and Alzheimer's, revealing a critical means for prevention — lifestyle changes.
In an exclusive interview with Health Digest, Shriver discussed how lifestyle choices impact neurological diseases, like Alzheimer's, and how lifestyle changes may be the key to preventing them.
Revealing the impact of lifestyle choices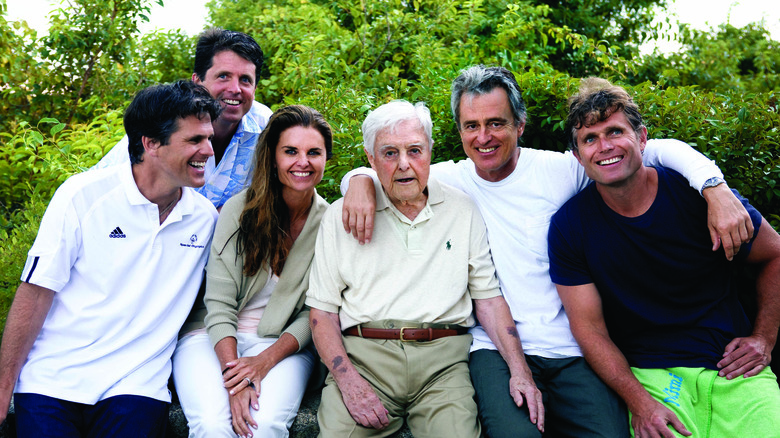 Maria Shriver
Shriver told Health Digest that the primary focus of the Women's Alzheimer's Movement is researching the links between gender and Alzheimer's, specifically, why women are at higher risk than men. The organization has funded studies that examine the role of hormones in Alzheimer's development, biological mechanisms that increase Alzheimer's risk, and several other factors.
However, WAM has recently shifted the focus of its research to examine how lifestyle impacts Alzheimer's risk. One factor they're particularly interested in is stress.
"We know stress is a contributing risk factor for many diseases, including Alzheimer's, and that women often have a higher incidence of stress in their lives than men," Shriver explained.
Shriver suggests that teaching women stress management techniques could be the key to reducing Alzheimer's risk among that population. She hopes that the research WAM has funded will convince women how important it is to make lifestyle changes, especially regarding stress.
Shriver acknowledged that women need support to make changes in their lives, which is why WAM is also committed to providing women with the education and resources they need. The organization isn't just gathering information and putting out recommendations. It's also making sure that women get access to support.
Can lifestyle changes really prevent Alzheimer's?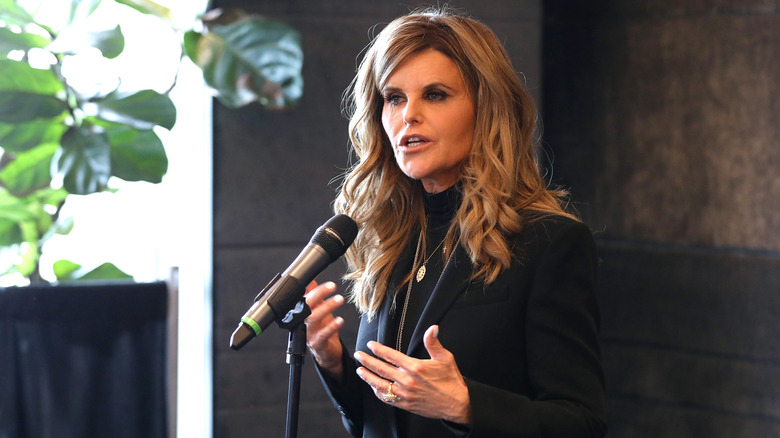 Cindy Ord/Getty Images
WAM has funded and discovered surprising and encouraging information about lifestyle and Alzheimer's prevention. "Currently, research has shown us that up to 40% of Alzheimer's disease cases could be prevented and/or delayed with lifestyle modification," Shriver revealed.
While curing Alzheimer's is challenging due to the fact that it's a complex and progressive disease, Shriver believes prevention is a critical initiative. As such, WAM has funded and examined how assisted lifestyle change programs can slow Alzheimer's development. Additionally, they look at other factors, such as how attending church and other community-building spaces can help slow disease progression and how socioeconomic status impacts Alzheimer's risk. To further promote preventative measures, WAM has partnered with the Cleveland Clinic at the Women's Alzheimer's Movement Prevention Center in Las Vegas, and they hope to open more prevention centers around the country.
Keep up to date on all things brain health at The Women's Alzheimer's Movement.