What's Driving An Increase In Uterine Cancer Death Rates?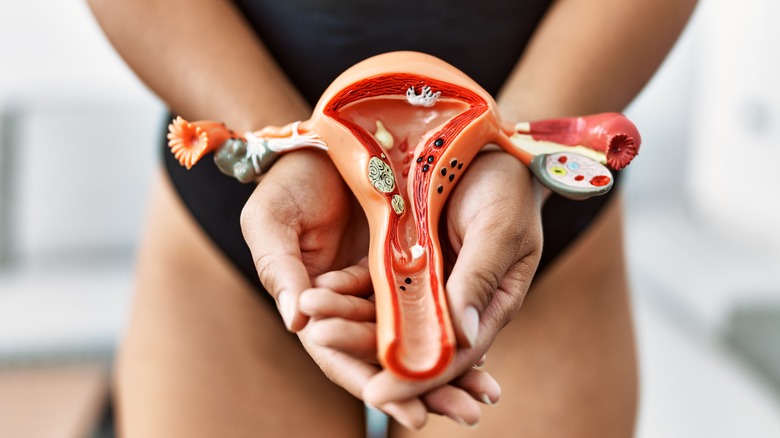 Krakenimages.com/Shutterstock
Endometrial cancer is the most common type of uterine cancer and occurs within the lining of the uterus, otherwise known as the endometrium (via American Cancer Society). There are two main types of endometrial cancer, type 1 and type 2. While type 1 endometrial cancer is slow-growing and not considered aggressive, type 2 tends to be fast-spreading within the uterus as well as outside of it, per the American Cancer Society. 
According to Yale Medicine, signs of uterine cancer include pain while urinating or having sex as well as any unusual bleeding outside the window of your period. Typically, uterine cancer is diagnosed through a biopsy or ultrasound and depending on your diagnosis, treatment can include surgery, radiation, or chemotherapy, per Yale Medicine.
According to ABC News, almost 70,000 women in the United States will be diagnosed with uterine cancer in 2022. New research is also showing that deaths from uterine cancer are on the rise.
Uterine cancer deaths are on the rise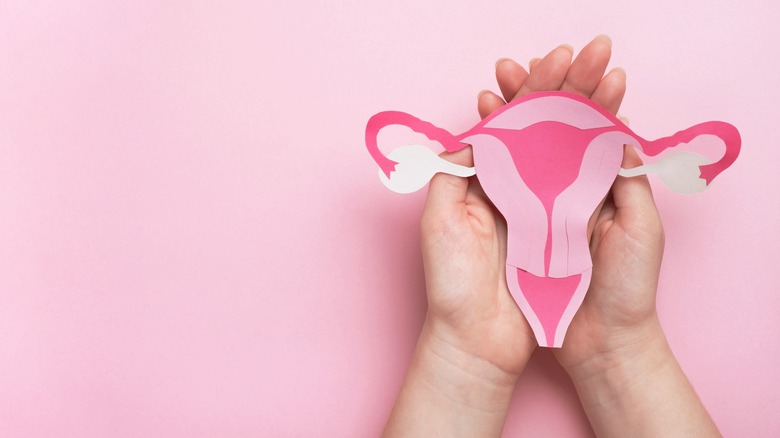 Helena Nechaeva/Shutterstock
A 2022 study published in JAMA Oncology has found that from 2010 to 2017, deaths from uterine cancer increased by 1.8% per year for all women. According to ABC News, deaths from type 2 endometrial cancer increased by 2.7% each year during the study. Black women, in particular, were two times as likely to die from type 2 endometrial cancer, per ABC News.
While study authors note that obesity, in particular, is linked to type 1 endometrial cancer, they remain perplexed as to why there is such a significant increase in deaths stemming from type 2 (via ABC News). This study however helps to highlight the need for further research into the matter. Dr. Pamela Soliman of the MD Anderson Cancer Center in Houston, Texas explained to ABC News, "For most cancers, there have been improvements over the last 20 years. It's alarming that we haven't had the same success with uterine cancer. This allows us to focus our efforts on specific areas that could potentially have a bigger impact on mortality."