Does Obesity Affect COVID-19 Vaccine Effectiveness?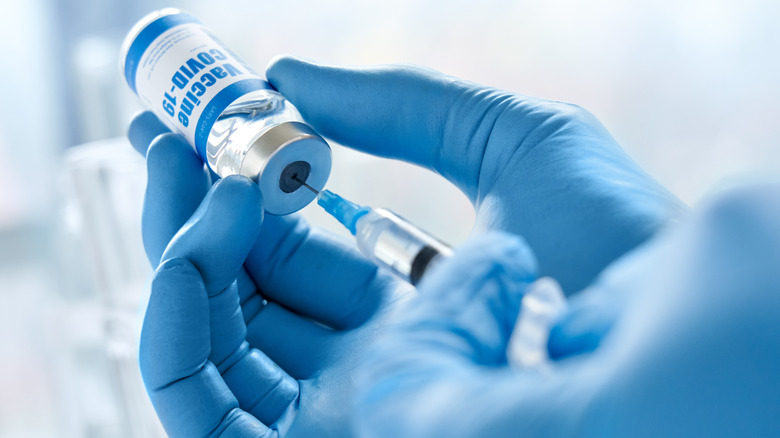 insta_photos/Shutterstock
Factoring in weight and height, body mass index (BMI) is used as a medical means to screen for overweight in patients, reports the U.S. Centers for Disease Control and Prevention (CDC). Influenced by both biological and environmental factors, obesity has been the focus of past scientific studies as it relates to vaccine efficacy (via Vaccine). With previous research showing a link between obesity and decreased levels of vaccine immunity, scientists continue to explore ways to provide increased protection for these individuals.
New research scheduled to be presented at the European Congress on Obesity (ECO) found that those with severe obesity demonstrated lower levels of COVID-19 vaccine-induced immunity. Class 3 obesity — medically termed "severe obesity" — is categorized by a body mass index (BMI) of 40 or above, as defined by the CDC. Utilizing two different COVID-19 vaccines, Pfizer and CoronaVac, researchers were able to assess levels of vaccine immunity as it relates to BMI as well as previous COVID-19 infection in patients, as reported by HealthDay.
Lower antibody levels were found in those with severe obesity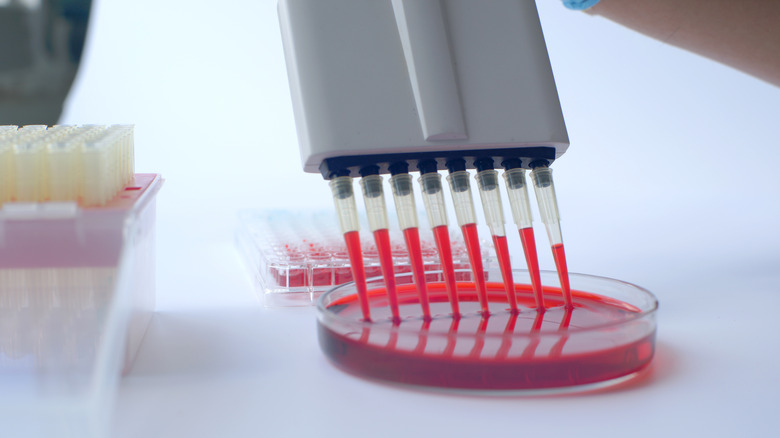 Choksawatdikorn/Shutterstock
Researchers categorized participants from Turkey into two groups: those with a BMI over 40, and adults who were medically deemed to be within a normal weight range (via HealthDay). Of the 124 adults in the severely obese group, most were between the ages of 42 and 63, while the control group consisted of 166 participants averaging between the ages of 39 to 47. Collecting patient blood samples four weeks after completion of either the two-dose Pfizer or CoronaVac vaccine, researchers assessed antibody levels against COVID-19 in both groups, including results from 70 patients with previous COVID-19 infection.
Among Pfizer recipients with no history of COVID-19, study findings showed that antibody levels were over three times lower in those with severe obesity than in the control group (per HealthDay). CoronaVac recipients with severe obesity who also had not contracted COVID-19 had antibody numbers 27 times lower than those of the control group. Those with a history of COVID-19 were shown to have similar antibody levels across both groups regardless of which vaccine they received.
Study author ​​Professor Volkan Demirhan Yumuk states in a news release, "These results provide new information on the antibody response to SARS-CoV-2 vaccines in people with severe obesity and reinforce the importance of prioritizing and increasing vaccine uptake in this vulnerable group."