Study Shows A History Of Cancer Won't Increase Severe COVID-19 Risk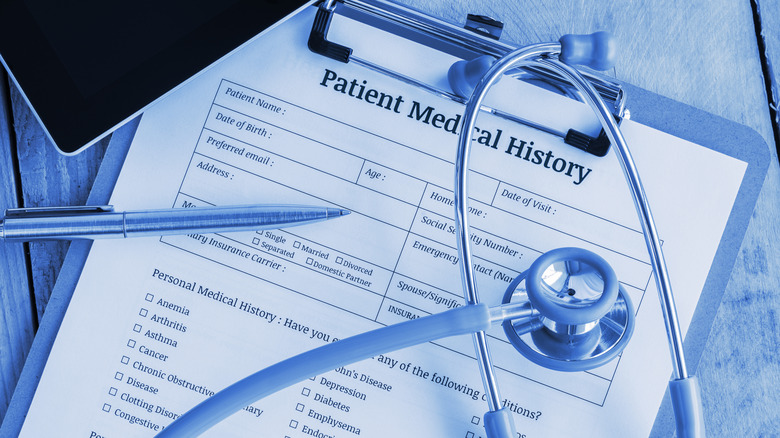 William Potter/Shutterstock
The American Society of Clinical Oncology (ASCO) reports that the risk of death or severe COVID-19-related complications is nearly twice as high in those diagnosed with cancer compared to those without the disease. With this knowledge, an increasing number of studies have focused on how cancer impacts a patient's COVID-19 risk and potential health outcomes.
In a new study published in PLOS ONE, researchers looked at electronic patient health records gathered across the country from those ages 18 and older with laboratory-confirmed cases of COVID-19 diagnosed between June and December of 2020. Records were obtained from over 700 hospitals and 7,000 clinics for more than 270,000 adult patients. A total of 8,034 patients were identified as having a history of cancer, and 10,426 patients were found to have received a more recent cancer diagnosis within 1 year of contracting COVID-19.
In addition to the timeline between patient cancer diagnosis and COVID-19 infection, researchers also factored in additional components including race, health insurance status, age, location, and cancer type (via HealthDay).
Some were not at an increased risk for complications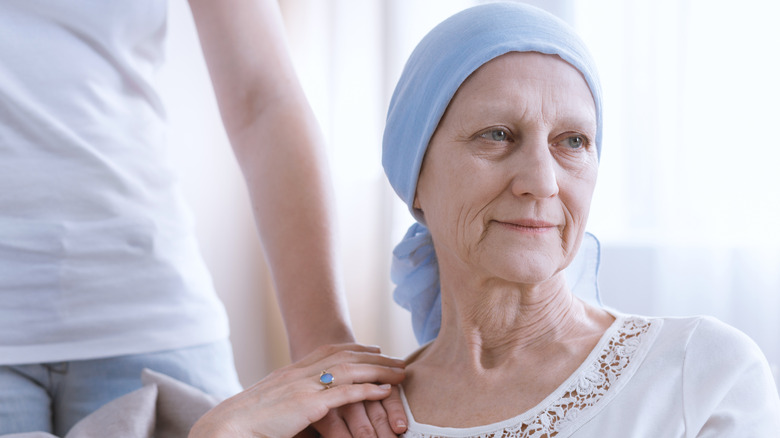 Photographee.eu/Shutterstock
Study co-lead author Youngran Kim discussed the findings in a public news release (via HealthDay). "We found that recent cancer diagnoses were associated with a 17% increased risk for death and 10% increased risk for hospitalization [from COVID-19]," said Kim. Specifically, those having received a cancer diagnosis within 1 year prior to COVID-19 infection were at a greater risk for hospitalization and death within 30 days of contracting the virus. Those with cancers of the blood, liver, and lungs were found to be particularly susceptible to severe COVID-19 outcomes.
However, those with greater lengths of time between their cancer diagnosis and time of COVID-19 infection did not yield the same results. Elaborating, Kim went on to add, " ... a history of cancer more than one year before COVID-19 diagnosis was not significantly associated with increased mortality or hospitalization" (per HealthDay).
In addition, researchers found that cancer patients were more likely to be White, male, Medicare recipients, and between the ages of 56-76 (via PLOS ONE). However, researchers stated that the study confirmed healthcare disparities, highlighting that Black cancer patients, Medicare recipients, those with comorbidities, and those located in southern regions of the US were at an increased risk for death following COVID-19 infection.