What To Know About Getting Abortion Pills Online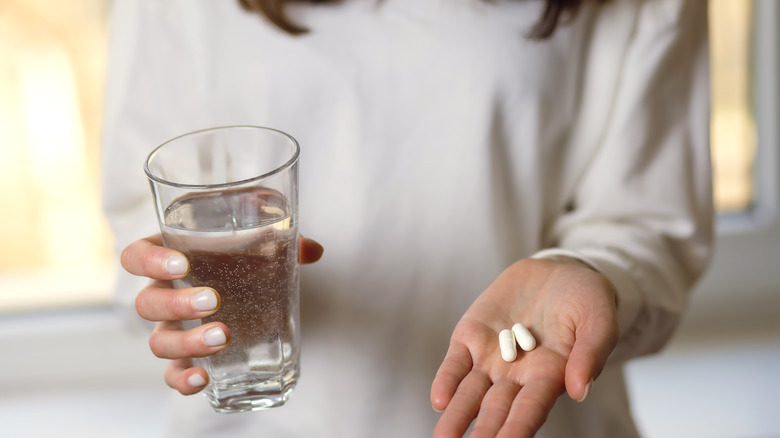 Artem Sokolov/Shutterstock
With new laws in Texas severely restricting access to safe abortion care, as well as a potential ruling from the United States Supreme Court threatening to overturn Roe v. Wade, many are wondering how to access services if their state ends up banning abortion care.
While abortion rates in the US have been on the decline in recent years, this does not apply to women who are living in impoverished areas. Many have limited access to birth control options, which has subsequently led to higher rates of abortion, per Healthline. If the overturning of Roe v. Wade passes and states begin to restrict access to safe abortions, it is low-income women who will be hit the hardest due to their limited ability to travel to areas where abortion is legal, per The New York Times. "Whenever states enact restrictions, the people who are most affected are the ones with the fewest resources," Rachel Jones, a researcher at Guttmacher Institute, told The New York Times.
Thanks to the expansion of telemedicine services in the wake of the pandemic, however, pregnant people in states where abortion services are limited or restricted have the option to purchase abortion pills online.
How to get abortion pills online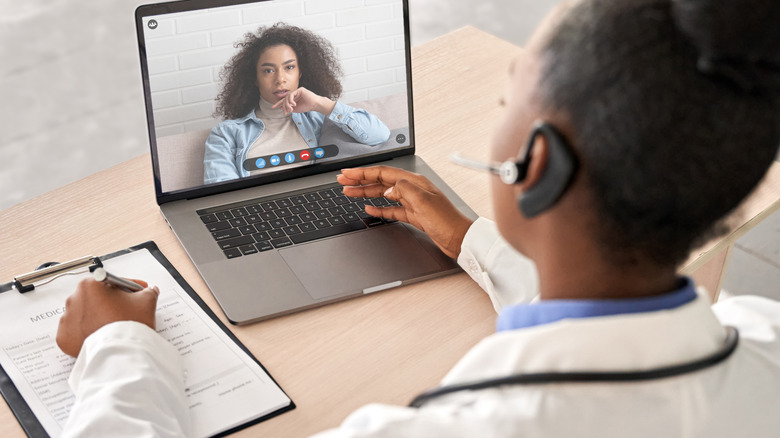 Insta Photos/Shutterstock
Telemedicine organizations are providing options for people to obtain medical abortion pills via mail. According to Healthline, medical abortions are conducted within the first trimester using two medications called mifepristone and misoprostol. Considered incredibly safe and effective, these abortion pills can now be accessed regardless of where you live, thanks to organizations like Aid Access, per Healthline.
Aid Access is an international program dedicated to providing accessible options for those looking to obtain a medical abortion. According to its website, if you live in certain states, you will be given a prescription from a US-based doctor who will mail you your prescriptions within a few days of contacting them. People in all other states, including those with more stringent restrictions on abortions, will be able to access their abortion pills through doctors based in Europe. They send the prescription to a reputable pharmacy in India, who will then fill and send you your package through the mail.
The price of obtaining abortion pills through Aid Access will vary depending on which fulfillment option you require, but will generally cost between $110-150. For those who are unable to pay this amount, Aid Access works with patients to figure out a more affordable option.