Are The People Who Need Paxlovid Actually Getting It?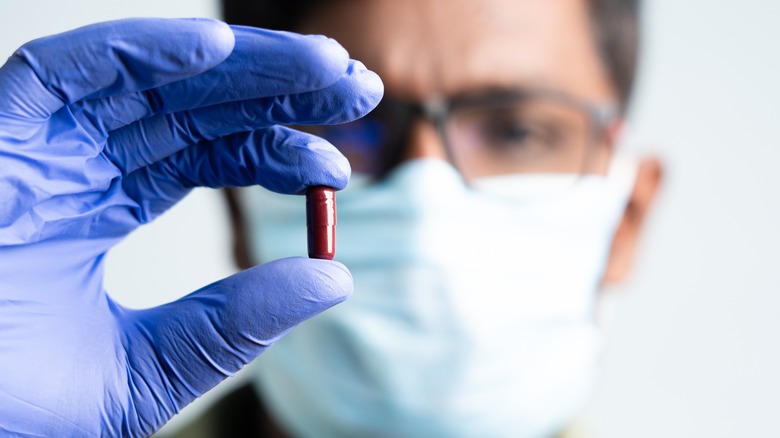 WESTOCK PRODUCTIONS/Shutterstock
Tracking and collecting data on healthcare services is always crucial for determining whether they're being administered equitably. This is especially important for determining who's getting the COVID-19 antiviral treatment, Paxlovid, as contagious COVID-19 variants spread across the country and vaccination rates have stalled. New data from the U.S. Department of Health and Human Services show that despite the nearly 2.8 million courses of Paxlovid that have been ordered since mid-December, when the treatment was approved for emergency use by the FDA, less than half have been administered.
Paxlovid has been a game-changer for COVID-19 treatment. It is an oral pill that can be taken at home by those that have a high risk for severe disease, helping to reduce the risk of hospitalization and death (via Yale Medicine). In a clinical trial, it was 89% effective at reducing this risk, supporting its emergency use authorization. Paxlovid is a three-pill dose that must be taken within five days of showing symptoms to work most effectively, taken twice a day for five days. It's currently only authorized for those 12 years and older who test positive and are at high risk for developing a severe infection and is only available by prescription. Side effects of the drug include impaired sense of taste, diarrhea, increased blood pressure, and muscle aches.
The urgent need for data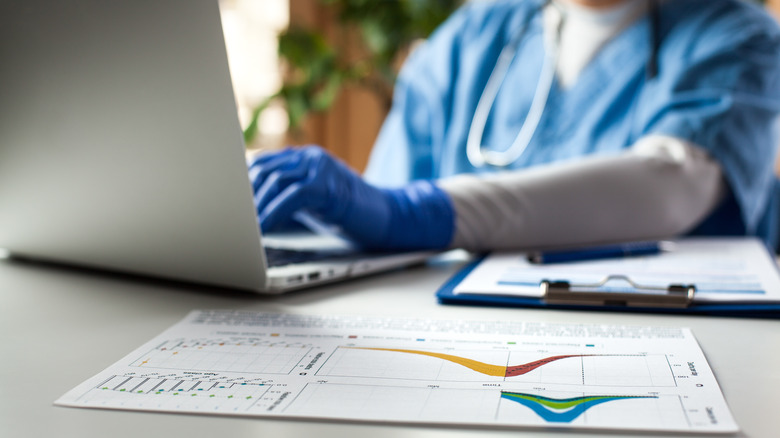 Cryptographer/Shutterstock
While it's clear that there have been many more courses of Paxlovid ordered than have been administered, the federal government has not shared data on who is receiving the doses (via CNN). So far, the only information we have access to are state-level totals, seeing that states like Nevada, Washington, and New York, have administered more doses than other states like South Dakota, Mississippi, and Alabama. This is leaving some experts concerned that those who are high-risk may not actually have equal access to the care they need.
Some barriers inherent to Paxlovid make it a little more tricky to obtain, especially for those who are low-income (per CNN). Because it requires a prescription from a doctor and must be taken within the first few days of infection, it may be harder for some to reach a healthcare facility in time to take it effectively. It also interacts with a long list of other drugs, and the prescribing guidelines are pretty complex and challenging.
Being aware of treatment rates is useful for determining if treatment is being pushed to communities where COVID-19 rates are higher. For example, rates have been higher in Asian Americans in recent months for the first time during the pandemic, but it's not clear if treatments are being targeted to this community (via CNN).