Moderna Could Be The Next COVID Vaccine Available For Kids Under 5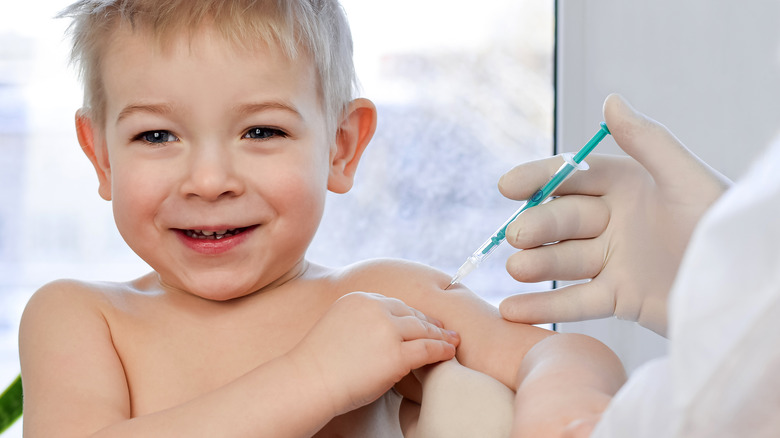 Marina Demidiuk/Shutterstock
While no COVID-19 vaccine has been approved as of yet for children up to 5 years old in the United States, the U.S. Food and Drug Administration (FDA) will be announcing its formal decision regarding the emergency use of the Pfizer and Moderna vaccines for young children in the coming week (per Healthline).
The FDA's Vaccines and Related Biological Products Advisory Committee has received both companies' applications for approval and will be meeting on June 15 to assess the results of the clinical trials (via WebMD). Pending approval, parents wishing to vaccinate their young children as soon as possible may be able to do so before the end of the month. "We know that many, many parents are eager to vaccinate their youngest kids and it's important to do this right," White House COVID-19 response coordinator Dr. Ashish Jha announced in a public statement last week (via WebMD). "We expect that vaccinations will begin in earnest as early as June 21 and really roll on throughout that week." 
According to the news release, state health officials are currently able to place vaccine order requests in advance of the decision. In the event of FDA emergency use authorization approval, 10 million doses will be prepared and ready for shipping.
FDA emergency use authorization decision will come next week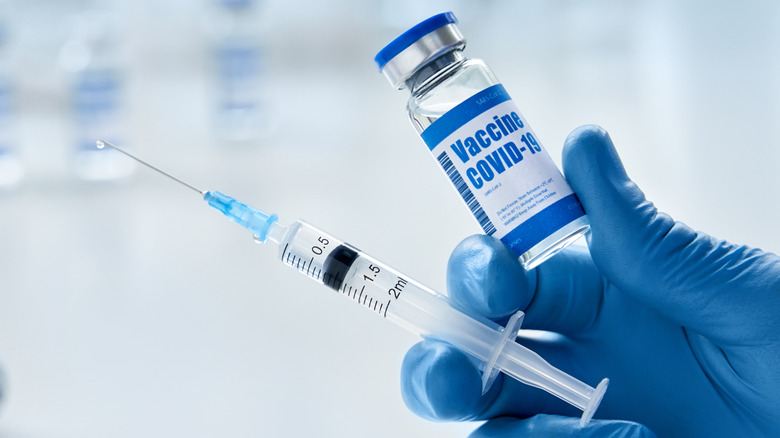 Insta Photos/Shutterstock
Moderna initially filed for emergency authorization of its vaccine for children 6 months of age to under 5 in April 2022, reports Healthline. Its decision to submit came after the results of its clinical trial revealed its two-dose vaccine provided a protection rate of 51% in those aged 6 months to under 2 years old, and a 37% protection rate in those between the ages of 2 and 5. Protection rates were calculated during the height of the Omicron surge earlier this year. Mild side effects were found in association with the vaccine with no instances of myocarditis or heart inflammation reported.
With masking guidelines relaxed across the country, experts have emphasized the need for protective measures for young children as we continue to combat COVID-19. "We know they can get severe disease, and they can be hospitalized, even if they don't have a comorbidity," Dr. Diego Hijano, an infectious disease specialist at St. Jude Children's Research Hospital, told Healthline. "We also have very few options to treat [this age group] because most of the treatment options are for adults or children over 12 years of age."