Dr. Jeff Andrews On The Importance Of Testing For COVID - Exclusive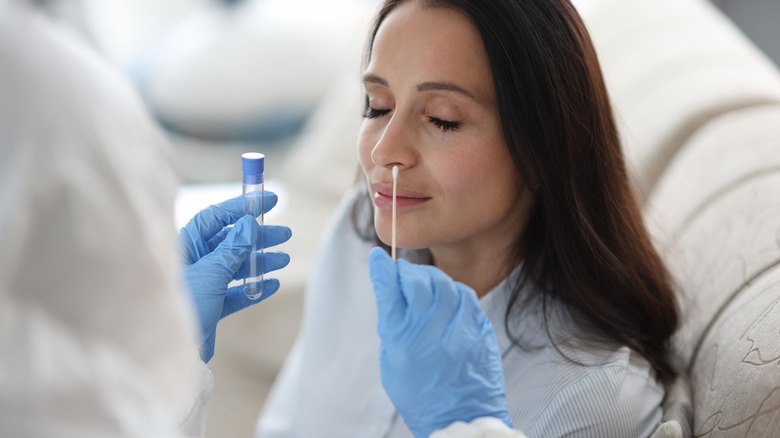 H_Ko/Shutterstock
With the wide range of COVID symptoms, it can be hard to tell if you have COVID or if it might be allergies, a cold, or something else. And if you are stressed out after a known COVID exposure, it can be easy to convince yourself you have the virus — stress and anxiety can cause similar symptoms to COVID-19, like shortness of breath, headache, fatigue, and muscle pain (via Insider). So how can you tell if it's COVID or some other medical condition? 
In an exclusive interview with Health Digest, we spoke with Dr. Jeff Andrews, a health expert on the COVID-19 pandemic response and infectious disease testing. He shared the importance of testing for COVID, when you should get tested, and the future of at-home COVID testing. He also gave his suggestions for what you should do if you have COVID symptoms but test negative on an at-home test.
How to tell if you have COVID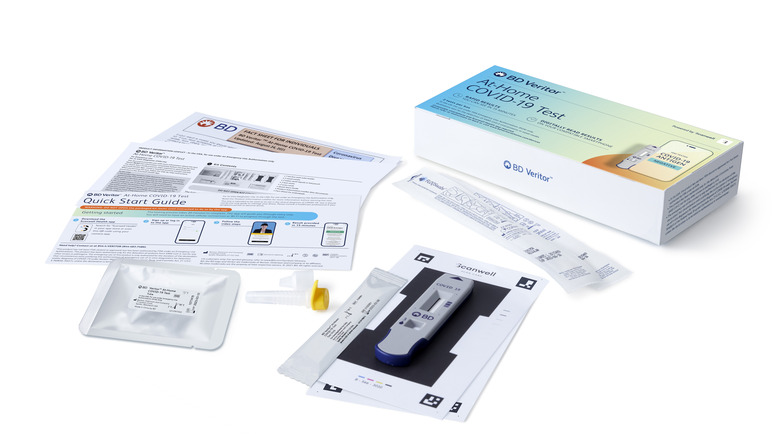 BD
It's not just you — it can also be extremely difficult at first glance for medical providers to tell the difference between COVID-19 symptoms and signs of other respiratory issues like allergies, the common cold, or flu. Many of these conditions share the same symptoms: coughing, sneezing, sore throat, runny nose, congestion, body aches, headache, etc. 
"The best way for clinicians and patients to know is to test," says Dr. Jeff Andrews. "This is increasingly true during respiratory season (October-May) in the United States where many of these viruses and conditions are co-circulating." It's even more important to test yourself for COVID now that mask mandates and other mitigation tactics, like social distancing, have gone out the window. Many Americans are tired of masking and ready for the pandemic to be over — but it is not (via Forbes). This could be one of the contributing factors to the current rise in COVID cases.
The future of COVID testing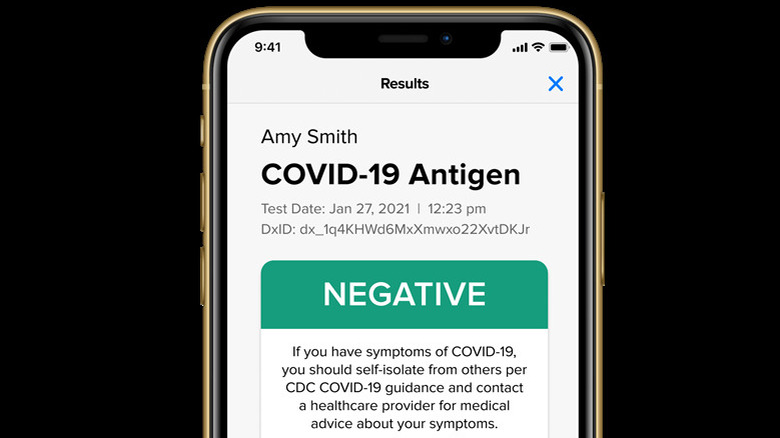 BD
COVID testing also isn't going anywhere — at least in the near future. "The recent rise in daily cases conveys a continued need for accessible COVID-19 testing that will likely persist well into 2023," Dr. Jeff Andrews says. He notes that the importance of testing is even more crucial now that there are FDA-approved medications available for addressing COVID-19 symptoms. You can get a prescription from your physician for one of these medications after you receive a positive COVID-19 test result.
For someone who has COVID symptoms but tests negative on an at-home test, Andrews advises that they follow up with their medical provider for additional instructions. It is possible for at-home tests to have incorrect results. Also, make sure your test is not expired — Andrews warns against using any at-home COVID test past the expiration date, which you can find on the outside of the box.
Even with COVID cases on the rise, BD Integrated Diagnostic Solutions does not anticipate any supply issues with their at-home tests. They also provide support to customers interested in filing for reimbursement for their BD Veritor™ At-Home COVID-19 Test and have helpful instructions available on their website.
To learn more about BD, please visit https://www.bd.com/en-us. You can follow BD on LinkedIn, Twitter, and Instagram.