Anavasi Diagnostics Chief Medical Officer Dr. Michael Blaivas On Paxlovid And Rebounds - Exclusive Interview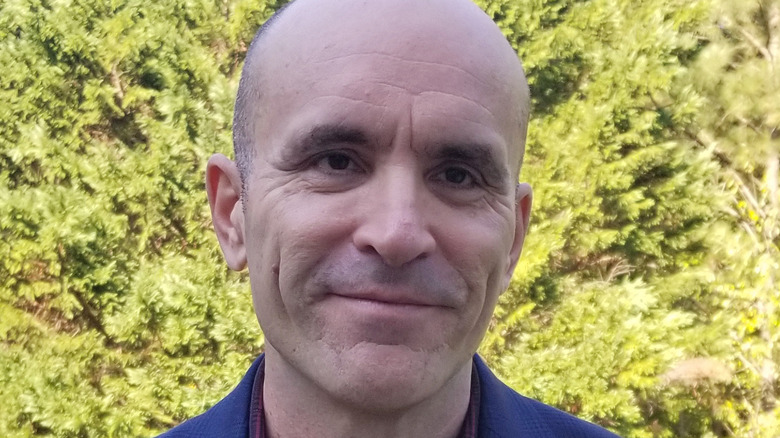 Michael Blaivas
When COVID-19 vaccines became widely available in 2021, many of us breathed a sigh of relief: Surely, once everyone was vaccinated, we thought, the pandemic would become a thing of the past. But as we all know, things didn't resolve quite that easily. Many were reluctant to take the vaccine, outbreaks continued to occur, and even worse, new variants of the virus continued to emerge, most of which were able to infect even those who'd been fully vaccinated. So if it feels like COVID just keeps coming back like a zombie in a bad movie, you're not imagining it.
It hasn't been all bad news. The vaccines, while unable to block all infections, effectively prevent infections from becoming severe. New treatments, such as Paxlovid, can suppress the virus and its effects if taken early after infection. Effective as it is, however, Paxlovid is not a cure-all. In rare cases, you can still experience rebound infections after taking it, and there are important precautions you need to follow while and after taking it. In an exclusive interview, Dr. Michael Blaivas, chief medical officer at Anavasi Diagnostics, shares what you need to know about Paxlovid.
Here's what to expect when taking Paxlovid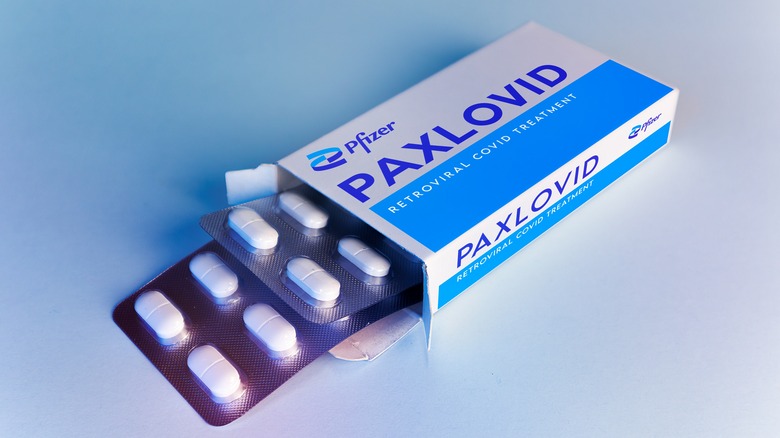 george martin studio/Shutterstock
First, can you share how Paxlovid works?
Paxlovid is actually a combination of two medications, nirmatrelvir and ritonavir. These are both antiviral medications. Nirmatrelvir is a new medication recently developed for COVID, and ritonavir is an older one that helps nirmatrelvir to function better, hence the combination of the two. Paxlovid interferes with the virus's ability to replicate or multiply, preventing the progression from mild to severe disease. This is why it is important to give the medication early in the disease process.
How can you expect to feel after taking Paxlovid?
You can have some mild side effects from taking Paxlovid, such as muscle aches, diarrhea, and others, but in general, you should start to feel better within a few days. The medication is taken for five days, and the main thing is that the patient taking it should not feel worse than before because the disease should not progress to a more severe state.
How frequently do rebound COVID cases happen after taking Paxlovid?
Rebound cases are not frequent and tend to be mild. Original studies show that virus levels jumped up again after taking the drug in about 2% of patients studied. Similarly, there are only small numbers of reported cases to the FDA where rebound occurred in actual clinical use of Paxlovid, and none progressed to severe disease.
Dr. Michael Blaivas shares what to do if you get a rebound infection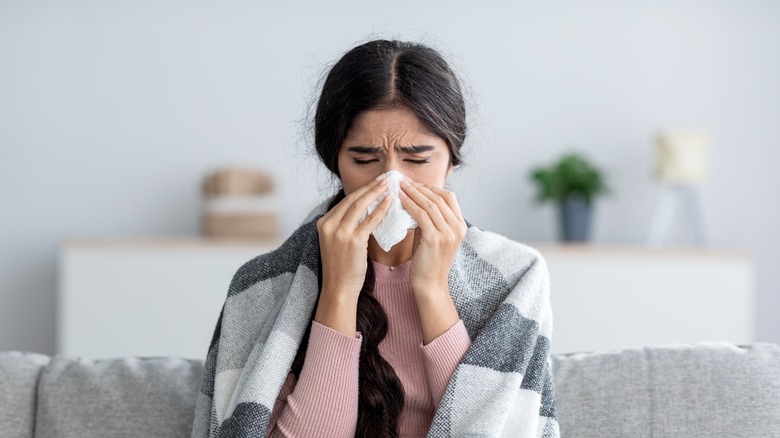 Prostock-studio/Shutterstock
How can you continue to transmit infection during rebound infections, and what measures can you take to keep those around you safe?
In a rebound case, studies showed that viral counts in the patient go up, causing the rebound symptoms. If viral replication/production transiently increases (like during a rebound) and that virus can get out of your body, such as through sneezing, wiping a nose, coughing, etc, then you can continue to transmit infection.
The best way to keep from infecting others is to quarantine and wear an N95 mask whenever around other people. Also, using hand sanitizer frequently will keep virus off your hands and make it less likely that you will spread it.
What are some general precautions you should follow after taking Paxlovid?
Make sure you give enough time to restart any medications that might interact with Paxlovid. There are over 25 medication names listed, and patients should check with their doctor when they can restart a medication they were told to stop before taking Paxlovid. Some interactions could be serious, so make sure there is no overlap of those medications and Paxlovid in your body. Keep in mind that Paxlovid has not been used on that many people, so if you start having significant symptoms of any kind, it is important to report them to your doctor. Lastly, in case you start having your COVID symptoms come back after taking Paxlovid, assume you may be infectious again, isolate, and get a reliable and accurate molecular COVID test like AscensioDx and others.
Regular in-home testing is critical for reducing virus transmission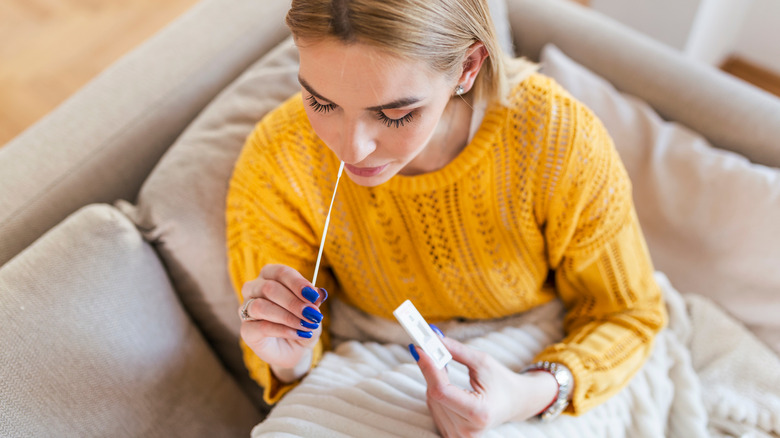 Photoroyalty/Shutterstock
What are your thoughts on the Importance of continuous at-home testing?
This is actually critical for stopping the spread of COVID. We had hoped vaccination would mean the end of COVID spread, but as seen all around the world, vaccines have not stopped COVID from spreading anywhere. They have done a great job keeping people out of the ICU and from dying in the large numbers we saw with the original wave. However, given that being vaccinated does not matter for viral spread, the only way we have to contain the virus is to identify those infected as rapidly and efficiently as possible and having them quarantine to avoid infecting others. 
Allowing people to detect a viral infection in the convenience of their home means greatly improved access to testing for the general public. The downside is that reporting of results can suffer, and without good reporting, public health authorities cannot track COVID spread and impact as well, which is very important to do. Lastly, we need accurate and reliable tests for home testing, and that is best accomplished using molecular tests similar to AscensioDx and others that use big hospital lab PCR technology.
How often should you test yourself after taking Paxlovid?
Realistically, you need to test until you get a negative result. The pressure to have a negative test will vary from one person to another, such as someone who had to get back to work in person or is waiting to travel versus someone working remotely. Testing after completion of the 5-day course is reasonable, and then repeating in several days if the test is positive at first. Most people will not have rebound, and out of those that did have positive tests unexpectedly after treatment, most had no symptoms left. Unless symptoms come back, a negative test after completing treatment should be enough for the majority of cases.
For the latest COVID-19 news, make sure to keep up to date with current guidelines shared by the CDC and WHO. To learn more about the latest industry news related to molecular diagnostics, visit Anavasi's website https://www.anavasidx.com/industry-news.