Dr. Jeff Andrews On How To Protect Yourself And Your Loved Ones From COVID - Exclusive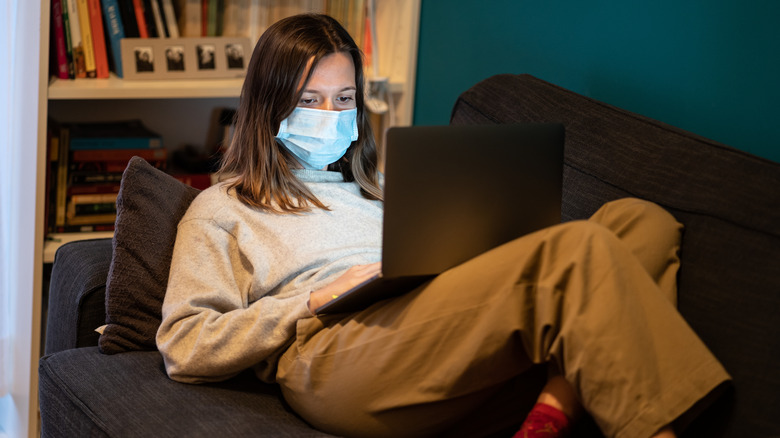 illpaxphotomatic/Shutterstock
Many of us are looking forward to summer vacations — but with COVID cases currently rising, future travel plans might seem daunting. While some may be rejoicing that mask mandates are no longer in effect or being enforced, this might cause others to worry about how to protect themselves and their loved ones against COVID. In an exclusive interview with Health Digest, medical expert Dr. Jeff Andrews shared tips on how to avoid getting COVID this summer and his view on the future of COVID-19 in our daily lives.
Andrews advises to always remain updated with COVID-19 vaccination recommendations from the Centers for Disease Control and Prevention (CDC). He also suggests to continue to wear a face mask and socially distance when you are able, especially in large crowded areas or inside. If you can, avoid crowds or indoor spaces where there are lots of people and always keep a few rapid at-home test kits on hand so you can use them when you or anyone you know develops symptoms.
Summer travel tips for avoiding COVID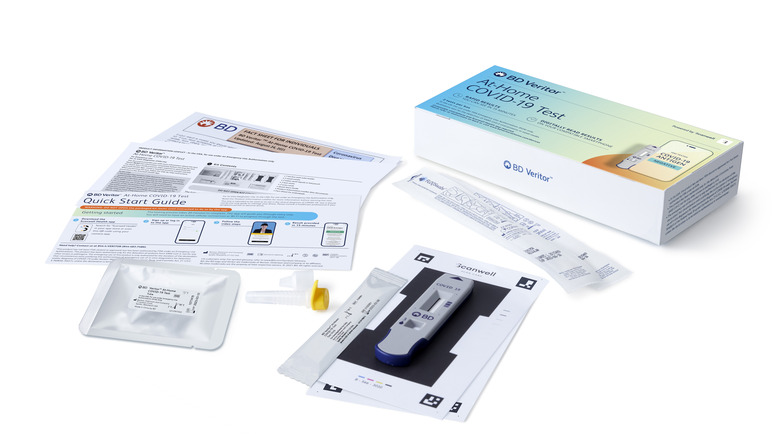 BD
"Remaining in compliance with vaccination recommendations by the CDC is the single most effective way to protect oneself from COVID-19 while traveling," says Andrews. "Currently, CDC recommends COVID-19 vaccines, including boosters, for everyone ages 5 years and older." Additionally, you can still wear a face mask (even if they are not required) and socially distance whenever possible to help decrease your risk of becoming infected with COVID. Andrews recommends contacting your doctor as soon as possible if you test positive — a physician can now prescribe you FDA-authorized medications to help address your symptoms.
Andrews also advises individuals with COVID immediately isolate from other people in their household and informing everyone they have been in close contact with about their positive test result. These folks should get tested as soon as possible to avoid infecting others. It is very important to avoid close contact with someone who has COVID as much as possible, especially in closed indoor spaces.
"This virus has continually demonstrated it is far from predictable. That said, my thoughts are aligned with the CDC's prediction that COVID-19 will eventually become an endemic seasonal respiratory virus like we see each year with influenza. We will likely see rises and spikes in cases during the cooler winter months and less cases in the warmer summer months."
To learn more about BD, please visit https://www.bd.com/en-us. You can follow BD on LinkedIn, Twitter, and Instagram.