Natalist's Dr. Kenosha Gleaton Discusses What Every Person Should Know About IUI And IVF - Exclusive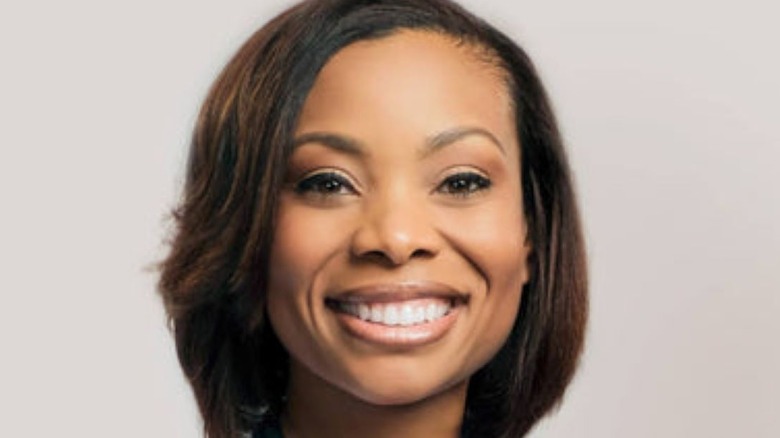 Natalist
Many people who have trouble getting pregnant turn to assisted reproductive technologies like intrauterine insemination (IUI) and in vitro fertilization (IVF). Often, these procedures are the last resort for people who have tried everything else and been on the emotional rollercoaster of infertility for years, and those same people are unprepared for the long, sometimes heartbreaking path of IUI and IVF.
That's why Dr. Kenosha Gleaton says it's crucial that people understand what they're getting into before they start their first round of IUI or IVF. Dr. Gleaton knows all about infertility and assisted reproductive technologies, not just because she's an OBGYN, but also because she's been there herself. Dr. Gleaton and her partner struggled through unexplained infertility for a long time before they tried IUI, which was unsuccessful. Luckily, they ended up conceiving on their own, and now have two beautiful boys.
Now, Dr. Gleaton shares her experiences with infertility and IUI to help others prepare for their infertility journeys. In an exclusive interview with Health Digest, Dr. Gleaton revealed what she thinks every person should know before starting IUI or IVF.
Finding the right doctor
Dr. Gleaton said that finding a good reproductive endocrinologist with whom you can build a good relationship with is the crucial first step. When IUI or IVF gets difficult and emotional, which it most likely will, a good relationship with your reproductive endocrinologist can make the difference between trying again or abandoning the process.
"The rigors and the time-sensitive testing that is required can be a lot," Dr. Gleaton explained. "Many patients, before that journey — they have no idea they'll be injecting themselves and no idea about these frequent ultrasounds and the costs involved and the emotional turmoil that's involved if it's unsuccessful."
A good reproductive endocrinologist that you can talk with frankly will help you understand the whole process before you get started. They'll also support you through multiple rounds of IUI and IVF if that's what it takes, and it often does take several tries, so you should find someone with whom you want to walk that path.
Be prepared to be 'very flexible'
Dr. Gleaton's advice for people starting their journeys with assisted reproductive technologies is to be prepared to be "very flexible." She explained that many people only think about the first steps of the process and assume that they'll be successful. They don't think about what they'll do if things don't go the way they expected, which is often the case.
"Think about the entire, comprehensive experience, as opposed to, 'Okay, I'm going to do this, and this is going to be the outcome,'" Dr. Gleaton said. "There's so many things that are unpredictable. If you're very rigid — and many of us Type-A folks have this issue — if you can't change, then you're going to have issues."
She also stressed how important it is to keep an open and optimistic mindset, even when things get really hard.
"Don't give up!" Dr. Gleaton exclaimed. "You have to believe that this is going to happen. You have to take care of yourself physically, but also emotionally and spiritually. We have great success stories along the way."
Visit the Natalist website for more information on how you can receive support at every stage of your reproductive journey. Plus, you can explore their wide variety of products ranging from at-home ovulation and pregnancy tests to evidence-backed supplements and books.