Why You May Want To Think Twice Before Using Banana Boat Sunscreen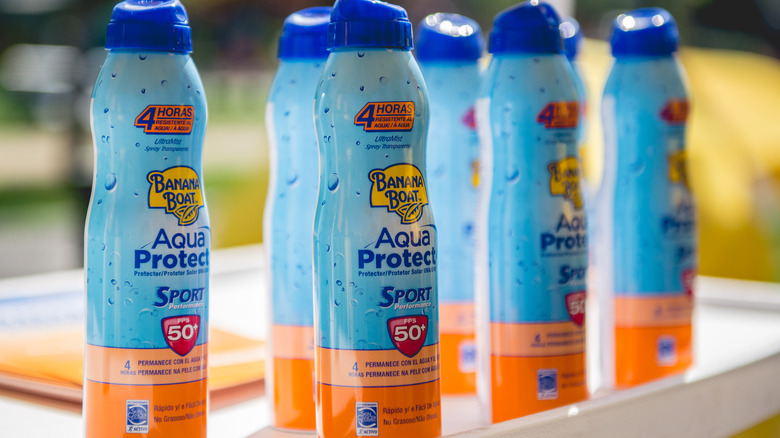 Samuel Ponce/Shutterstock
Sunscreen may be the quintessential smell of summertime. It's good practice to be safe in the sun, and that includes slathering on sunscreen while spending time outside. It also includes wearing a hat and sunglasses, wearing protective clothing, and staying in the shade when possible, according to Dr. Theresa Michele, director of the U.S. Food and Drug Administration (FDA) Office of Nonprescription Drugs. Rates for both melanoma and non-melanoma cancers are on the rise, and overexposure to the sun is directly linked to skin cancers, so sun protection is important.
You can typically feel pretty confident that you're getting a good product when you buy a sunscreen that's approved by the FDA. Sunscreen has been regulated since the 1970s, and the FDA continues to keep its regulations up to date based on the latest science. Regulations are often amended on active ingredients, maximum sun protection level (SPF) levels, broad-spectrum requirements, dosage forms, and labeling. But if you've purchased Banana Boat sunscreen recently, you may want to be cautious.
Banana Boat recall linked to trace amounts of benzene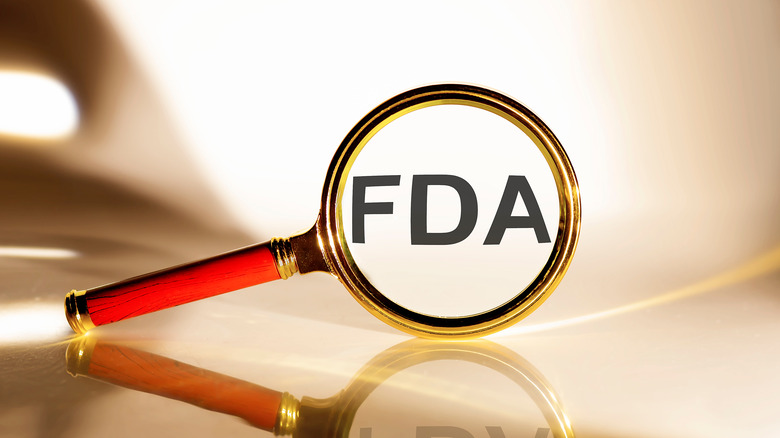 Drozd Irina/Shutterstock
Sometimes products can contain trace amounts of dangerous chemicals, which happened with Banana Boat sunscreen last week (via NBC News). Edgewell Personal Care Company voluntarily recalled three batches of Banana Boat Hair & Scalp Sunscreen Spray SPF 30, packaged in aerosol cans, after an internal review found traces of benzene in it. The chemical was present because of a propellant used to distribute the product during packaging.
Benzene is a known carcinogen and while it's not an ingredient in sunscreen, it's often found in trace amounts due to manufacturing issues, according to WebMD. In May 2021, benzene was detected in 78 batches of widely available sunscreens, including brands like Neutrogena, Banana Boat, and CVS Health. Most were sunscreens in spray form. If this problem persists, anyone could have significant exposure to benzene over a lifetime. Doctors worry that people are already confused or hesitant about sunscreen, and recalls like this like this may make that worse.
If you recently purchased any Banana Boat sunscreen products with the lot codes 20016AF, 20084BF, and 21139AF, be sure to stop using them immediately and throw away the product.