Would A COVID Memorial Day Help People Better Process Their Grief?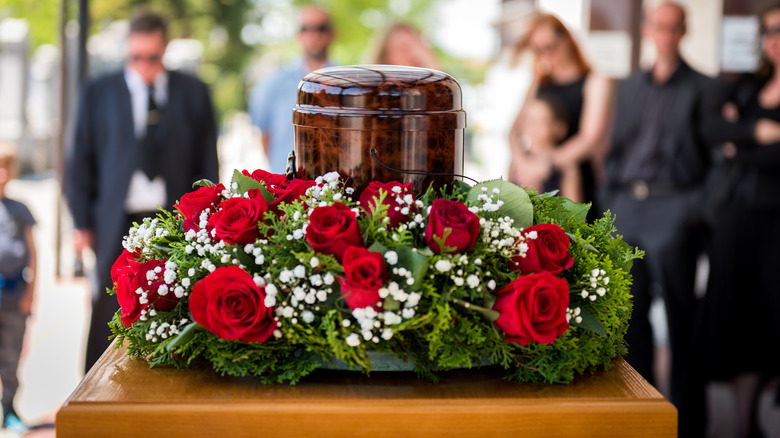 JGA/Shutterstock
For some, the pandemic feels like an unending cycle of wash, rinse, and repeat as the return to normal life sluggishly resumes. Announced as a nationwide emergency in the U.S. in March 2020, the virus has continued to spread throughout the globe (per Centers for Disease Control and Prevention). Since then, more than one million American citizens have lost their lives in the fight against the deadly virus (via New York Times).
Throughout the earlier stages of the pandemic, many families were forced to forego the traditional funeral or memorial services for those loved ones lost. The LA Times reported that for some, bar graphs depicting total deaths in a month that a loved one passed from COVID-19 have served as a crude memorial. While the mortality and communicability rates have slowed compared to earlier stages of the pandemic, there's still a question of how those who have suffered the loss of a loved one are recovering and processing their grief, especially as much of the world seems to be moving on.
In many historic events where a significant percentage of a population has died as a result of a tragic event, memorials or monuments are erected and days are specifically set aside to remember and honor the lives of those who have been lost. With so many Americans having lost loved ones as a result of the COVID pandemic, would a national memorial day help in processing this grief?
Death anniversaries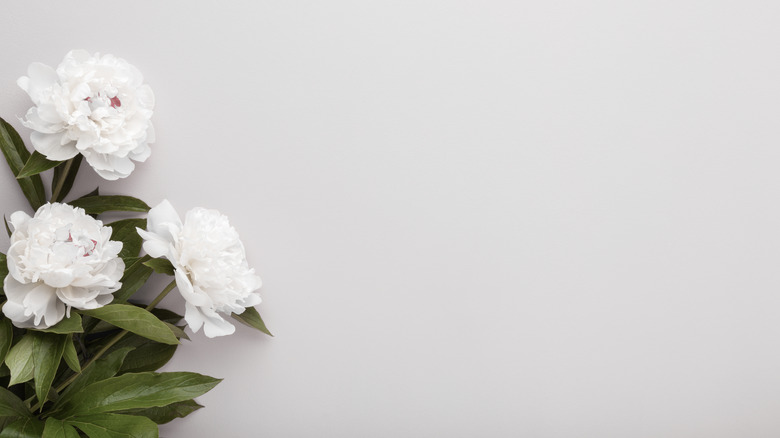 FotoDuets/Shutterstock
For individuals who have experienced the loss of a loved one at any time, death anniversaries can be difficult to experience (via Psychotherapy Network). In fact, any time there has been a significant loss, the annual date can be a painful reminder, triggering sadness, irritation, and even anger. Psychotherapy Network discusses how emotions associated with grief, particularly grief from the loss of a loved one, can be erratic and unpredictable. However, even without conscious awareness, it is not uncommon for these emotions to be more easily triggered surrounding the anniversary of the loss.
On the other hand, for some individuals, these days may also be honored in a somber way. According to a thesis conducted at Utah State University, mothers who had experienced loss due to stillbirth often found comfort in honoring their child's birthday as they would honor that of any living child, finding comfort in the event as it ensured the child would not be forgotten. Would a national memorial day honoring the more than one million people lost to COVID be helpful in processing grief?
Will a national memorial day help?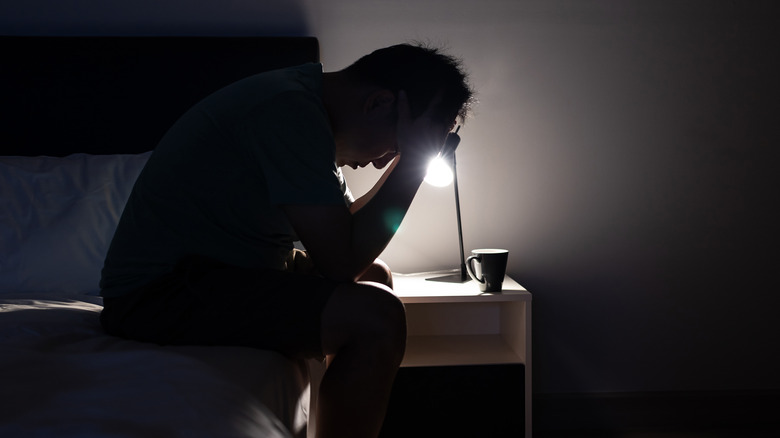 CGN089/Shutterstock
According to NPR, a group of advocates thinks so, petitioning for a national day honoring those who died. While a number of community vigils, online gatherings, and moments of silence may have been organized, advocates believe this is simply not enough. The advocacy group, called Marked by COVID, has been pressing politicians to establish a national day of memorial. The group has worked to unite those individuals who are suffering with no outlet for their grief. It has hosted a virtual memorial service where more than 500 people submitted photos of deceased loved ones, lit candles, and shared in one another's grief and loss. The group's founders argue that a national day of memorial for COVID victims would ensure these losses are never forgotten and help us educate future generations about the pandemic and who was lost.
As LA Times points out, an annual day of remembrance would bring people together and offer recognition to those who have lost loved ones. Yet despite the growing number of lives lost, there has yet to be a national and permanent memorial day, according to the New York Times. In the meantime, Remembering A Life offers suggestions for those dealing with a COVID loss, including hosting a ceremony or service when possible to gather loved ones together safely.
With the number of families impacted by death through the pandemic, a national day of mourning may offer recognition to those who have been lost.