As We Move Out Of The Pandemic's Crisis Phase, Here's What To Know About COVID Vaccines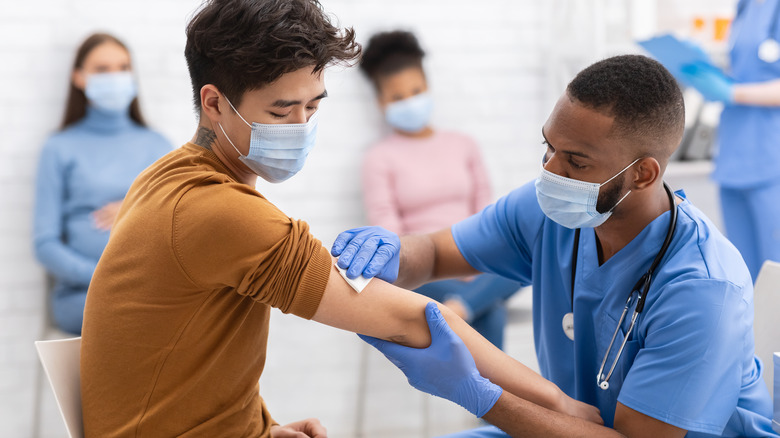 Prostock-studio/Shutterstock
As we move out of a COVID crisis phase, several changes have taken place. In April of this year, Dr. Anthony Fauci, President Biden's chief medical adviser, told PBS that the United States was moving from a COVID-19 pandemic phase to an endemic phase, noting that the number of cases and hospitalizations had dropped. Now, in the month of August, the Centers for Disease Control and Prevention (CDC) changed the COVID-19 guidelines, suggesting that the U.S. was moving into a different phase of the pandemic. The organization acknowledged that since the public is more equipped with tools to help reduce the spread of the virus, it was no longer disrupting our daily lives. 
On Tuesday, the Biden Administration announced that it would stop buying vaccines, other treatments, and tests as we head into the fall season (via CNN). White House Covid-19 Response Coordinator Dr. Ashish Jha says that since the country is moving out of the acute emergency phase, he hoped that next year, the public would see the commercialization of vaccines, tests, and other products. So, what exactly does this mean?
Vaccines will pivot to a private market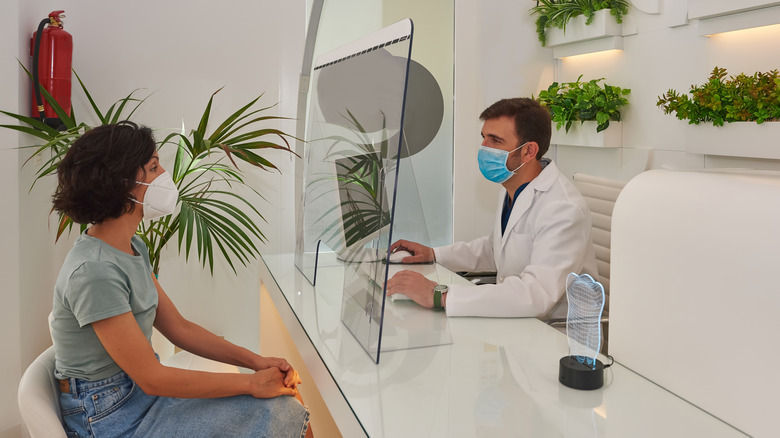 F. Altamirano/Shutterstock
Currently, COVID vaccines are free for those who want one, paid for by the federal government (via Vaccines.gov). Jha explains that when the government stops buying the vaccines, treatments, and diagnostic tests, they will shift to a private market, and you will need to visit a doctor or hospital to get them (via CNN).
Making the transition to the commercialization of vaccines and other treatments is complicated, Jha says, explaining that the process involves regulatory, market, and equity issues, but he said the administration is working hard to make the transition easy and trouble-free. He also says the transition will likely begin this fall and hopes for full commercialization by 2023, per CNN.
Jha urged people to get vaccines and boosters, pointing out that the U.S. could see a rough winter as the flu is expected to make a comeback. "I expect the fall and winter to look much more like the fall and winter of 2019, with a lot less mitigation," he says. A combination of a bad flu season and COVID could become problematic if a proactive preventive approach isn't taken.