What You Need To Know About The Recent Wendy's E. Coli Outbreak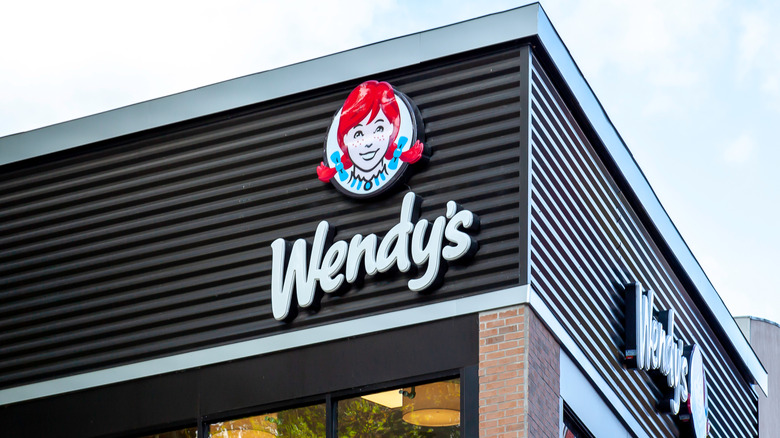 JHVEPhoto/Shutterstock
The Centers for Disease Control and Prevention (CDC) is currently investigating an E. coli outbreak in four states that has infected at least 37 people and put 10 people in the hospital. While the exact source of the outbreak is still unknown, 22 out of 26 sick people who were surveyed reported falling ill after eating sandwiches with romaine lettuce at Wendy's restaurants in Michigan, Ohio, and Pennsylvania. According to CNN, 19 cases of E. coli poisoning were reported in Ohio, 15 were reported in Michigan, two in Pennsylvania, and one in Indiana. Three of the Michigan cases involved kidney failure.
As it turns out, Wendy's is removing romaine lettuce from their sandwiches in those states as a precautionary measure, but the CDC said it is not advising people to stay away from Wendy's fast food chains or to avoid eating romaine lettuce. The CDC also said that there's no evidence that romaine lettuce served or sold at other restaurants and grocery stores is also contaminated with E. coli. The agency will continue to investigate whether or not any other restaurants used the same type of romaine lettuce as the Wendy's locations, and whether this lettuce is indeed the source of the outbreak.
Lettuce is a common source of E. coli outbreaks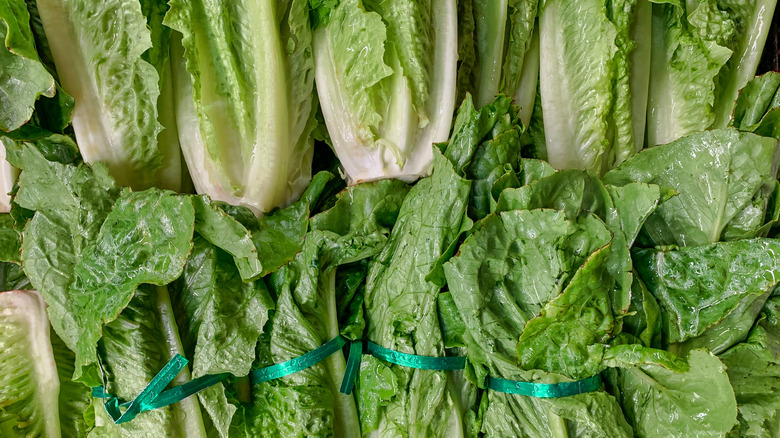 Rosamar/Shutterstock
Although the source of the outbreak has yet to be determined, romaine lettuces and other leafy greens are among the most common causes of E. coli outbreaks, per CDC. According to Insider, this is largely because leafy greens are often eaten raw, whereas other vegetables are often cooked first, which can help kill off any harmful germs and bacteria.
Per Insider, experts also say that the lettuce is the most likely culprit due to the relatively short period of time in which E. coli cases were reported in the region. As it turns out, lettuce only has a shelf life of one to two weeks and all 37 cases of illness were reported between July 26 and August 6, 2022.
In addition, the same E. coli strain in the current outbreak has been identified in previous ones involving lettuce and raw leafy greens. As a matter of fact, there were at least 46 multi-state E. coli outbreaks involving bags of romaine lettuce or other leafy greens between 2006 and 2019 (via Consumer Reports).
Symptoms of E. coli poisoning usually appear anywhere from three to five days after eating contaminated foods and can include fever of at least 102 degrees Fahrenheit, diarrhea, vomiting, bloody stool, dry mouth, dehydration, dizziness, and urinary retention.