What To Know About Dr. Fauci's Plans To Resign From Federal Work In December
Pool/Getty Images
In a public statement issued Monday, Dr. Anthony Fauci announced that he will be resigning from his various roles as Director of the National Institute of Allergy and Infectious Diseases (NIAID), Chief of the NIAID Laboratory of Immunoregulation, and Chief Medical Advisor to President Joe Biden once 2022 comes to a close.
With plans to resign in December, his decision comes following over 50 years of service to the government in the fight against infectious disease threats, per the statement. Having served as NIAID director under seven different administrations, Dr. Fauci has played a large part in the country's response to HIV/AIDS, West Nile virus, pandemic influenza, anthrax attacks, COVID-19, and more.
Addressing how he will be spending his remaining months with the National Institutes of Health, Dr. Fauci stated, "Over the coming months, I will continue to put my full effort, passion and commitment into my current responsibilities, as well as help prepare the Institute for a leadership transition. NIH is served by some of the most talented scientists in the world, and I have no doubt that I am leaving this work in very capable hands."
Dr. Fauci's plans for the next phase of his career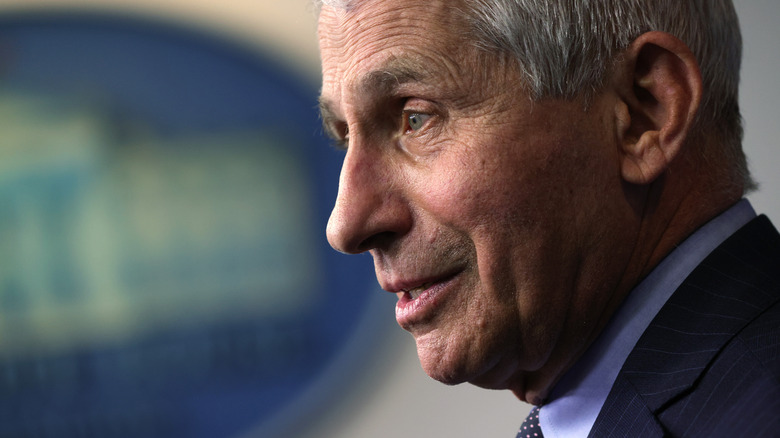 Alex Wong/Getty Images
Rather than retiring, Dr. Fauci emphasized in his statement that he is instead choosing to take his career in a different direction. "So long as I'm healthy, which I am, and I'm energetic, which I am, and I'm passionate, which I am, I want to do some things outside of the realm of the federal government," Dr. Fauci stated in an interview, as reported by The New York Times. He went on to say that his future plans include writing, traveling, and motivating young people to become government leaders.
In response to Dr. Fauci's announcement, President Joe Biden issued a public statement commending his Chief Medical Advisor for his dedication and numerous contributions to the health and safety of the American public.
"As he leaves his position in the U.S. Government, I know the American people and the entire world will continue to benefit from Dr. Fauci's expertise in whatever he does next," President Biden stated. "I extend my deepest thanks for his public service. The United States of America is stronger, more resilient, and healthier because of him."