Lawsuit Alleges A Best-Selling Amazon Mattress May Be Hazardous To Your Health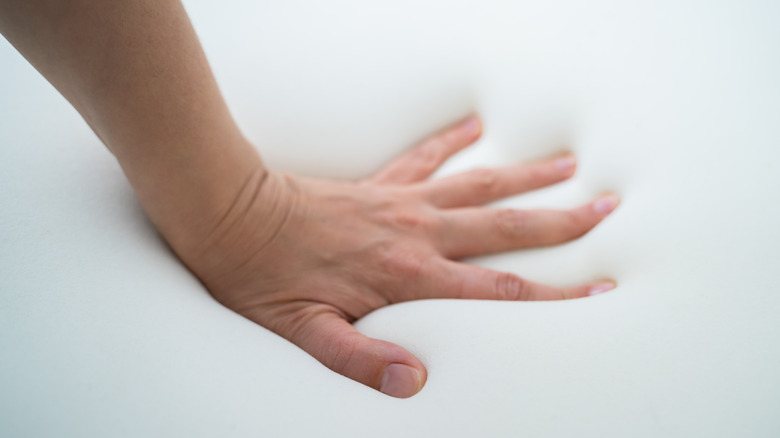 Andrey_Popov/Shutterstock
Correction 9/7/22: A previous version of this story attributed a CBS News quote to a Zinus representative. The statement came from the Consumer Product Safety Commission.
Zinus Inc.'s "Green Tea Mattress" is the subject of recent lawsuits following customer claims that the product has negatively impacted their health, reports CBS News. Ranked amongst Amazon's top best-selling mattresses, consumer health concerns were related to fiberglass exposure from the product.
California resident, Vanessa Gutierrez, shared her experience with the Los Angeles Times after purchasing the mattress. She explained that her 5-month-old baby and 9-year-old daughter began to experience various symptoms including sores, rashes, and asthma flare-ups after use. "The baby got the worst of it," Gutierrez told the publication. "I thought she was overactive, but it was because she was feeling the burning.... It looked like little paper cuts all over the back of her legs."
Gutierrez is one of the thousands of Americans who have been affected by the product, reports CBS News. For some customers, the fiberglass contamination in their homes has led to thousands of dollars worth of expenses for medical treatment and hotel costs.
Symptoms of fiberglass exposure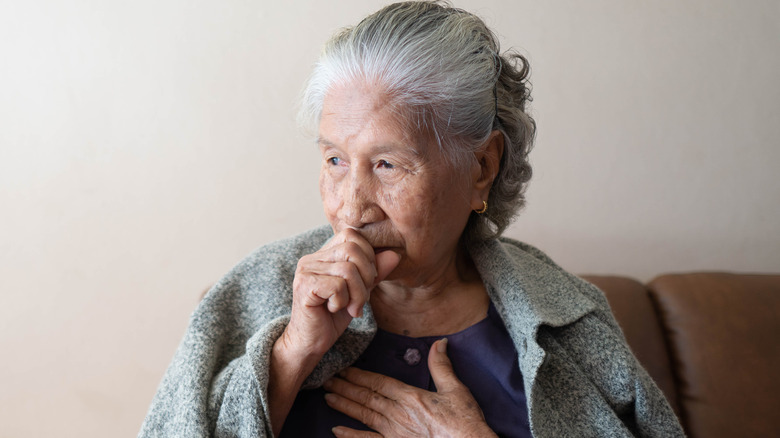 Orawan Pattarawimonchai/Shutterstock
Representatives from the Consumer Product Safety Commission noted in a CBS News release, "Most consumer complaints about fiberglass being released from mattresses that have been reviewed by staff involved the outer cover being removed or damaged. If the outer cover remains intact, then the exposure to fiberglass particles is expected to be minimal." 
Zinus explained to CBS News that the Consumer Product Safety Commission (CPSC) does not deem the kind of flame-resistant fiberglass used in the making of their mattress to be harmful to humans. "A lawsuit and related misinformation campaign is misleading consumers about the type of mattress materials used to comply with fire regulations and protect our customers," a Zinus spokesperson said in a statement. "The type of chemical-free fire safety material that we use is standard in the mattress industry across all price points."
Made up of tiny glass fibers, the Washington State Department of Health explains fiberglass exposure can occur through inhalation, ingestion, or through direct skin contact. Used for insulation purposes, the material can also be found in ceilings, walls, ventilation systems, and more. Inhalation or skin contact with fiberglass can provoke skin, eye, nose, and throat irritation. Individuals may experience symptoms such as wheezing, coughing, or itching, while greater degrees of airborne exposure can provoke flare-ups of preexisting respiratory conditions. However, symptoms experienced are usually temporary, experts note.