What We Know About The First Reported US Monkeypox-Related Death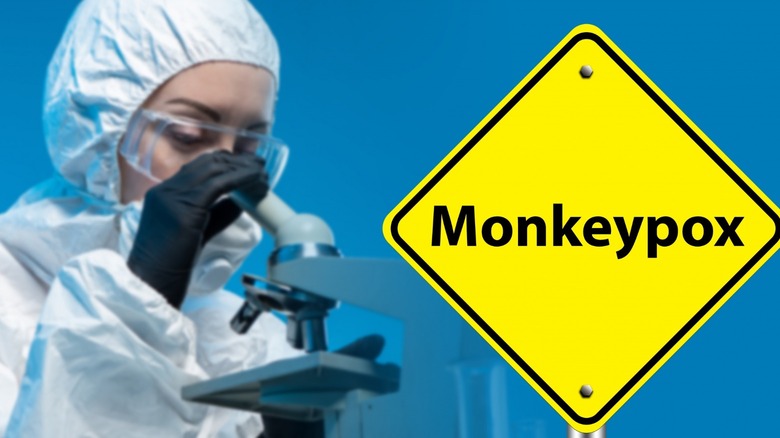 FOTOGRIN/Shutterstock
According to the World Health Organization, monkeypox is a viral zoonosis disease, which means that the virus was initially transmitted from animals to humans. Monkeypox gained awareness after the eradicated smallpox virus because the two share similar symptoms. And while monkeypox is currently dominating headlines, the first monkeypox outbreak in the United States was in 2003. Now in 2022, the monkeypox virus has been spreading to many countries. Initially, the World Health Organization (WHO) announced that the virus was not a global health emergency, but on July 23 — amidst a rise in cases — the organization declared monkeypox a global health emergency (per Think Global Health). The only other diseases with that designation are COVID-19 and Polio.
MedlinePlus says that monkeypox can spread through a number of ways, ranging from contact with or consumption of an infected animal to close contact with an infected person. You may even contract it by touching an item of clothing of an infected person. As of August 30, there are over 47,000 confirmed cases across 90 countries, totaling 15 global deaths (per Think Global Health). The first monkeypox-related death in the United States was reported earlier this week. Here's everything you need to know.
The first Monkeypox-related death occurred in Texas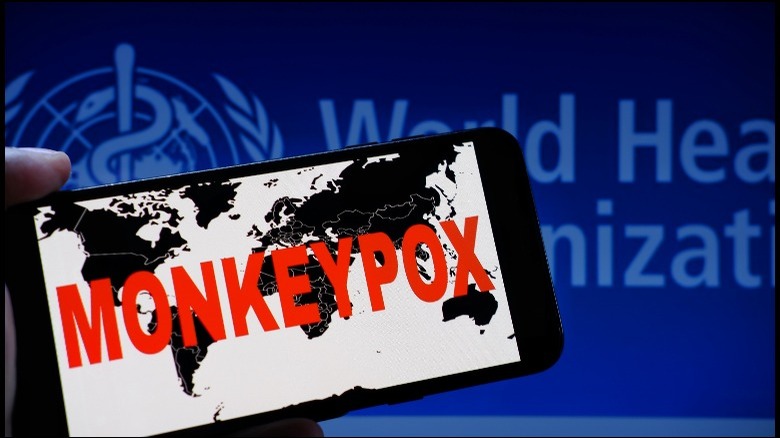 Poetra.RH/Shutterstock
According to the Centers for Disease Control and Prevention, as of August 22 there were nearly 19,000 reported cases of monkeypox in the United States. The United States is currently the country with the most cases of monkeypox, nearly tripling the amount of cases in Spain — the country with the second highest count of reported cases — which has a little over 6,500 cases (per Centers for Disease Control and Prevention). While the United States had yet to register a death related to monkeypox, things changed earlier this week. On Tuesday August 30, Texas reported that an adult diagnosed with monkeypox passed away (via CNBC).
Monkeypox disease — which is caused by infection from the monkeypox virus — is not likely to be fatal (via Centers for Disease Control and Prevention). However, children under the age of 8, along with those who have a compromised immune system, a history of eczema, or are pregnant or breastfeeding are at higher risk of severe illness or death. Notably, the aforementioned and recently deceased Harris County resident was "severely immunocompromised" (per Texas Department of State Health Services). Healthline says that an autopsy will be done to help determine the cause of death. This news does not mean that monkeypox is the official cause of death, but rather that a person diagnosed with monkeypox has died.