Why Monkeypox Cases Are Really Falling In The U.S.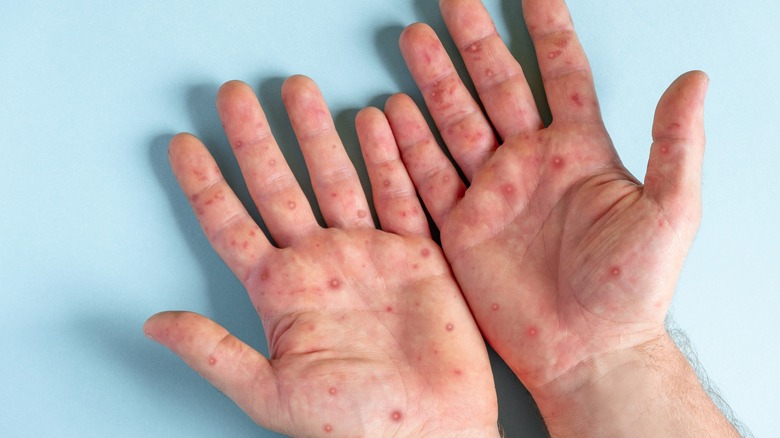 Marina Demidiuk/Shutterstock
Monkeypox cases in the U.S. have fallen by 40% since early August, marking a significant decrease in the number of new infections in the country since the start of the outbreak (via NBC News). Overall, more than 19,000 monkeypox cases have been reported in the U.S. since May, most of which were reported throughout the month of August. Recent data from the Centers for Disease Control and Prevention (CDC) show that the reported cases have decreased from a daily average of 656 to 148 cases between August 10 and August 31, 2022.
However, the overall drop in cases is mostly due to falling case counts in large cities, like Los Angeles and New York City (per NBC News). As it turns out, more rural and suburban areas are actually seeing an uptick in cases. "The rate of rise is lower, but we are still seeing increases and we are of course a very diverse country and things are not even across the country," CDC Director Dr. Rochelle Walensky said during a briefing on Friday (via CNN). "So, we're watching this with cautious optimism."
Experts attribute drop in monkeypox cases to vaccines and changes in behavior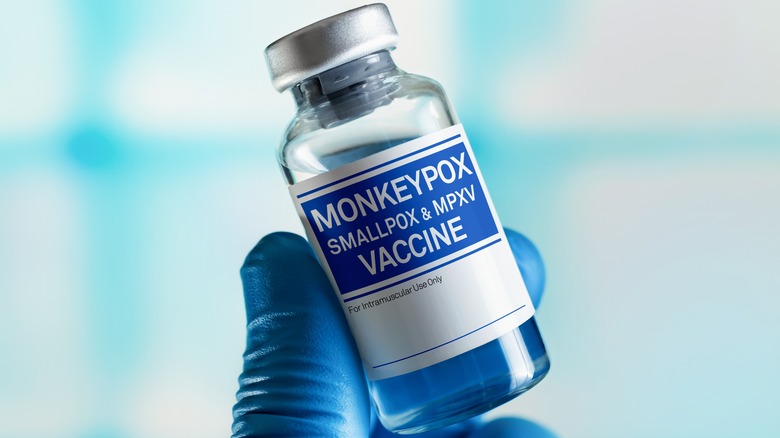 angellodeco/Shutterstock
Although monkeypox cases aren't decreasing everywhere in the country, the recent drop in cases in cities is being attributed to vaccinations and changes in behavior among those who are most at risk (via NBC News). In fact, men who have sex with men, which are the ones currently most affected by the outbreak, have taken precautions to prevent the spread of the virus by altering their sexual behavior. While monkeypox is not a sexually transmitted infection (STI), it is spread through prolonged physical content, which can include sexual contact, according to the CDC.
As a result, the CDC recommends reducing or avoiding behaviors that can increase your risk of exposure to monkeypox, and the LGBTQ+ community is doing just that. In fact, a new survey from the CDC shows that 50% of gay and bisexual men have reduced one-time sexual encounters and sex with partners met on dating apps. However, experts agree that this isn't enough to put an end to the outbreak. Ultimately, widespread access to vaccines and treatments are needed to stop the spread of the virus in every geographic region of the country. According to WebMD, public health officials are now focused on vaccinating people in high-risk communities and on college campuses.