What We Know About Queen Elizabeth's Death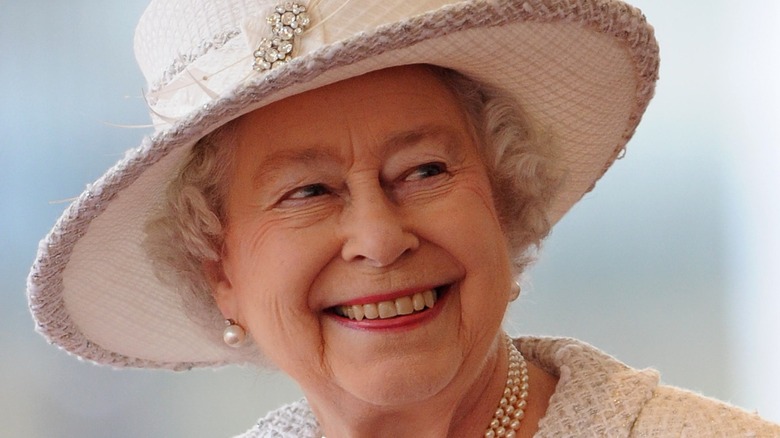 Wpa Pool/Getty Images
Sadly, Queen Elizabeth II passed away at the age of 96 on September 8, 2022. The longest reigning monarch in British history, Elizabeth was a much beloved reigning figure and sat on the throne for 70 years, per NBC. In June 2022 she set a new record, becoming the second-longest reigning ruler in the history of the world (via National Public Radio).
That same month, to celebrate her long-standing position, she also celebrated her Platinum Jubilee (via Northeastern University). She became the first British royal to celebrate such a milestone, surpassing Queen Victoria who reigned for 63 years. Celebrations included a bank holiday, derby, parade, and performances from celebrities like Diana Ross and Elton John. The queen attended a few events in person on the first day of the long weekend, but was absent from a thanksgiving service at St. Paul's Cathedral on the second day and the Epsom Derby on the third, citing discomfort following the previous events, according to BBC. Before the weekend's events, the palace had stated that the queen would decide which events she felt comfortable attending, so her absences weren't a complete surprise.
The queen's recent health issues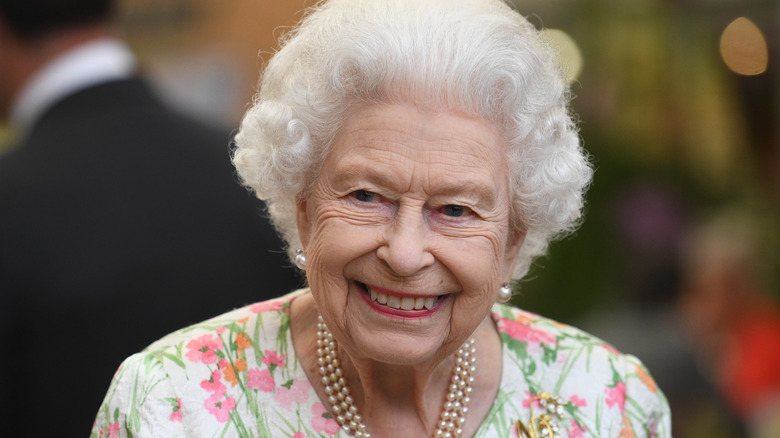 Wpa Pool/Getty Images
Towards the end of her life, Queen Elizabeth began to make fewer public appearances (via People). She began using a cane for walking in October 2021, which she often used up to her death. She canceled a trip to Northern Ireland later that same month, and sprained her back in November 2021. She tested positive for COVID-19 in February 2022, not long after her son Prince Charles and his wife Camilla tested positive. Fortunately, she made a full recovery. 
And during her Platinum Jubilee in June 2022, the queen virtually attended a few events from home, according to CNN. This was uncommon for the queen, who rarely missed engagements at the last minute in the previous years. She was known for her busy schedule of appointments and appearances, and fulfilling these many official duties became a hallmark of her reign. But towards the end of her life, she greatly reduced her commitments, focusing instead on her responsibilities as the head of the Church of England and the Head of State.
Death at 96 years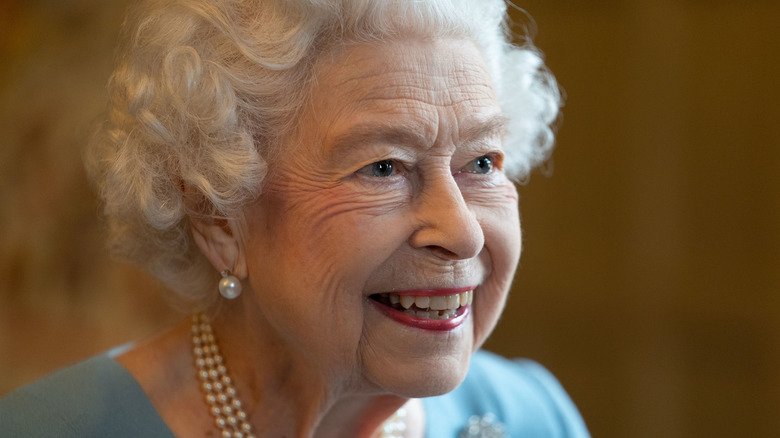 Wpa Pool/Getty Images
On September 8, 2022, Queen Elizabeth II passed away peacefully in her home, the Balmoral Castle in Scotland. While no official cause of death has been released, "episodic mobility problems" had been cited as one of the chief, ongoing concerns by her medical team, which led to the consensus she needed to remain under constant medical supervision right before her passing. Mobility related issues become increasingly common in older age and can result in physical and functional losses and an increased risk of disease. 
A 2019 study published in Journal of NeuroEngineering and Rehabilitation identified several impactful changes that can occur to an individual with mobility issues, including doubled reaction time, losses in vision and somatosensory systems, decreased physical activity and speed, and a greater risk of falls leading to injury and death. One 2017 study published in BMC Health Services Research even found significant associations with poor mobility and an increased risk of all cause mortality. Further, an earlier 2000 study published in the Journal of the American Geriatrics Society revealed that in both men and women, mortality risk was two times greater in those who were actively impaired and a three times greater risk for those who were sedentary, suggesting physical mobility plays a large role in mortality rates.
The queen was said to be "comfortable" in her home surrounded by her loved ones, including Prince Charles, the Duke of Cornwall, and his wife, Camilla, the Duchess of Cornwall, Princess Anne, Prince Andrew, and Prince Edward, as well as her grandson Prince William, the Duke of Cambridge, and Prince Harry, according to CNBC.