Why The White House Is Urging Americans To Get The New COVID Vaccine As Soon As Possible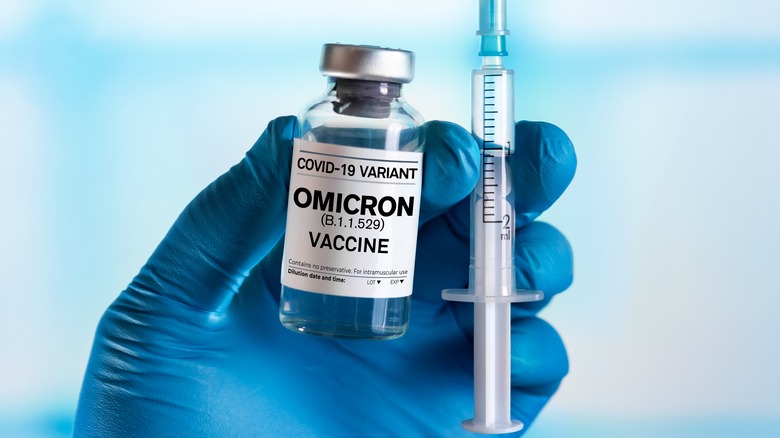 angellodeco/Shutterstock
As we enter the remaining months of the year, the White House is urging people across the U.S. to get their new updated booster shot sooner rather than later, reports NBC News. The urgency comes ahead of an anticipated increase in COVID-19 case numbers as cold weather and holiday celebrations approach, pushing friends and families indoors. "We want Americans to know that the vaccine is here and that they shouldn't wait," a government official told NBC News.
The updated boosters from both Pfizer and Moderna are bivalent vaccines specifically designed to offer increased protection against the BA.4 and BA.5 Omicron subvariants (via CNBC). At this time, Pfizer's vaccine has been approved for use in those at least 12 years of age, while Moderna's booster is only authorized for those at least 18 years old.
In an effort to increase access to the updated shots, the administration is encouraging schools and universities across the country to host vaccination events as students return to school, reports NBC News.
Where to find the updated boosters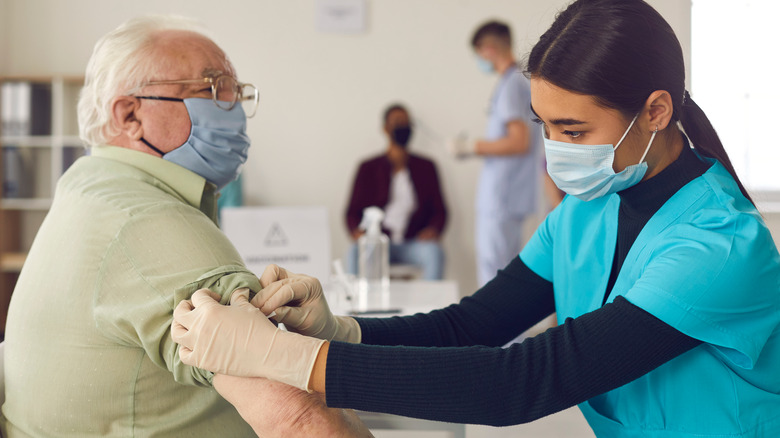 Studio Romantic/Shutterstock
In a press release issued Tuesday, White House COVID-19 Response Coordinator Dr. Ashish Jha explained that distribution of the updated vaccines to health clinics has already begun. "We have worked extremely hard to make sure we have ample supply of these new updated vaccines available for the American people," Dr. Jha stated. "We have been working over the weekend to get these vaccines out to tens of thousands of convenient, trusted locations around the country."
As per the press release, the updated boosters will come at no charge to the public. Those of age who have completed their primary series of vaccinations and allowed two months' time to pass since their last vaccine, may now be able to schedule their booster shot online at their local drug store, reports CNBC. While not all locations have yet been stocked, Walgreens has begun administering both the Pfizer and Moderna boosters, as has CVS. Rite Aid is also offering both vaccines at select locations. People can visit Vaccines.gov to search for nearby locations specifically offering the updated booster.
"The president's simplest message is: Don't wait. Get a Covid shot this fall," a senior government official told NBC News. "Covid isn't over."