Biden Was Only Half Right In Saying The Pandemic Is Over, According To A Chief Medical Officer - Exclusive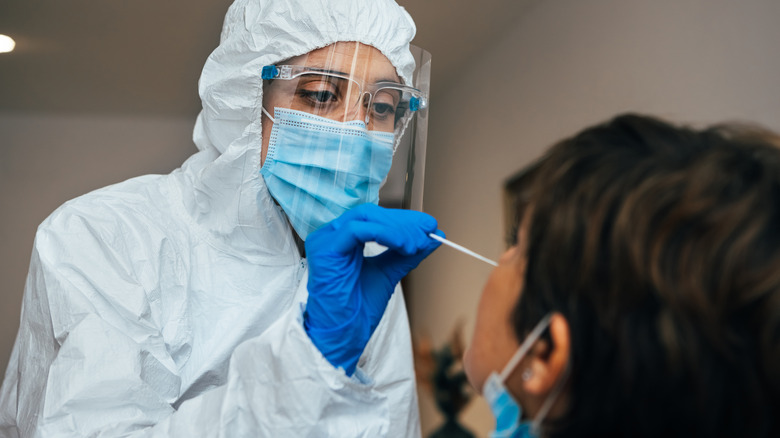 Basilico Studio Stock/Shutterstock
President Joe Biden said that "the pandemic is over" in an interview with Scott Pelley on last Sunday's episode of "60 Minutes." In an exclusive interview with Health Digest, Chief Medical Officer at Anavasi Diagnostics Dr. Mike Blaivas says that when it comes to the idea of the pandemic being over, it's all about your frame of reference. "Looking around them, some people outside of medicine and politics might have difficulty declaring the pandemic as completely behind us," he said. For many people, COVID is still on top of everyone's minds, he explains.
However, Blaivas says the dictionary definition of the word "pandemic" offers up a different perspective. Merriam-Webster's Medical Dictionary defines a pandemic as "occurring over a wide geographic area (as multiple countries or continents) and typically affecting a significant proportion of the population." Blaivas points out that the dictionary entry also references the mortality rate of the 1918 Spanish Flu as an example of how a pandemic can be characterized. "Clearly, we are past any similar point with COVID-19, and according to this definition (and example cited) we are not in a pandemic state," Blaivas says.
Despite this, Blaivas says we're not quite done with COVID-19.
There still could be another variant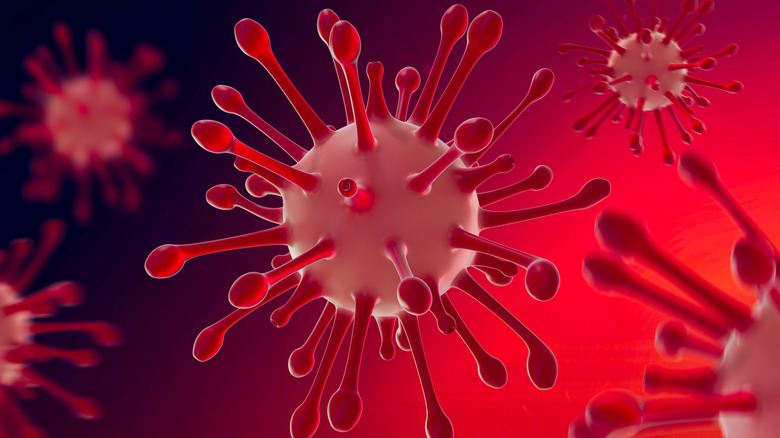 MIA Studio/Shutterstock
Although many lockdowns and restrictions are behind us, Blaivas points out that we may not be out of the woods just yet. "Unfortunately, with Covid-19, we are potentially just a nasty variant away from similar conditions. While this is unlikely to happen, it could mean a return to Pandemic status, theoretically. It's most probable that Biden is unaware of this definition as he is not involved in healthcare," he states.
Biden told 60 Minutes, "We still have a problem with COVID. We're still doing a lotta work on it. It's– but the pandemic is over."
From a medical standpoint, Blaivas says that an end of a pandemic means infections aren't spreading all over the world. Infections might be isolated in one country, but other countries aren't likely to be affected, and a significant portion of the population is no longer at risk. "This is a subjective statement, but most people could agree on some point where infection rates are falling, and most people are no longer affected," he explains.
Blaivas also points out that the end of a pandemic also means that infection rates aren't increasing. According to the Centers for Disease Control and Prevention, the 7-day average number of COVID cases as of September 19 was 54,152, which is down from 94,268 on August 19.
To learn more about Dr. Michael Blaivas, visit Anavasi Diagnostics.