The Rate Of Americans Who Have Received The Bivalent Vaccine Isn't What Experts Expected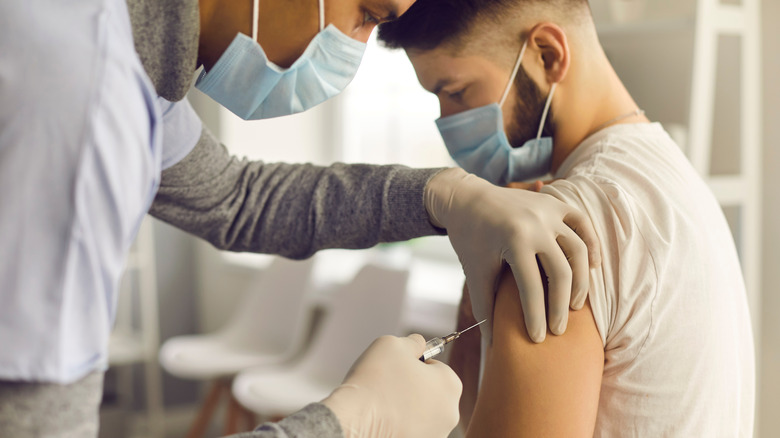 Studio Romantic/Shutterstock
With the Omicron BA.5 subvariant now accounting for over 85% of COVID-19 cases in the U.S., government health officials are urging the public to get an updated bivalent booster shot as soon as possible, reports USA Today. "I am recommending anyone that asks me to get it as soon as they can," said Libby Richards, associate professor of nursing at Purdue University's College of Health and Human Sciences, to the publication. "It takes two weeks for the body to start to develop antibodies, meaning it takes two weeks for you to gain protections against the new COVID variant."
Pfizer's booster shot has been approved for those at least 12 years of age as long as two or more months have passed since their last dose, as per USA Today. For Moderna's booster vaccine, these same guidelines apply to those 18 and older. Designed to boost immunity against the Omicron subvariants as well as the original virus strain, White House COVID-19 coordinator Dr. Ashish Jha states that Americans should aim to receive their booster no later than October 31. Yet as we enter into the first week of October, the number of people across the country who have received their bivalent booster within the last month is below what health experts had expected.
Reasons for low bivalent booster vaccination rates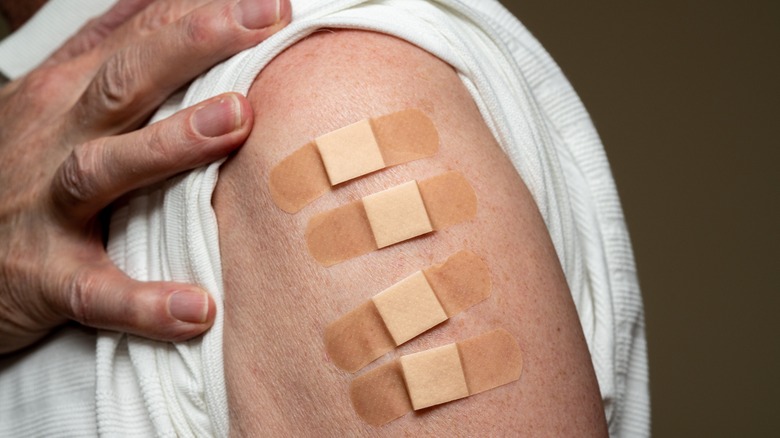 Steve Heap/Shutterstock
Recent data released from the Centers for Disease Control and Prevention (CDC) last week shows that roughly 3.6% of eligible people in the U.S. have received a bivalent booster dose since early September, reports NBC News. However, USA Today reports this percentage may be even lower, standing at only 1.5% of Americans having received their updated booster. "I would expect a much higher proportion of Americans to have gotten the booster by this point," Dr. Scott Roberts, a Yale Medicine infectious disease specialist, told NBC News. He points to circulating messages amongst the public that the pandemic has come to an end as one potential reason for low booster vaccination rates. "The fact that this booster came out days before Biden said the pandemic is over is a huge mixed message," Dr. Roberts told the news outlet. "Now it's going to be that much harder to convince those at risk who are on the fence to get a booster."
As per NBC News, about 68% of people in the U.S. have received their primary series of COVID-19 vaccinations. However, health experts continue to stress the importance of staying up to date with booster shots, particularly as the country enters into the winter months and the thick of flu season.