Signs Your Loved One May Need In-Home Senior Care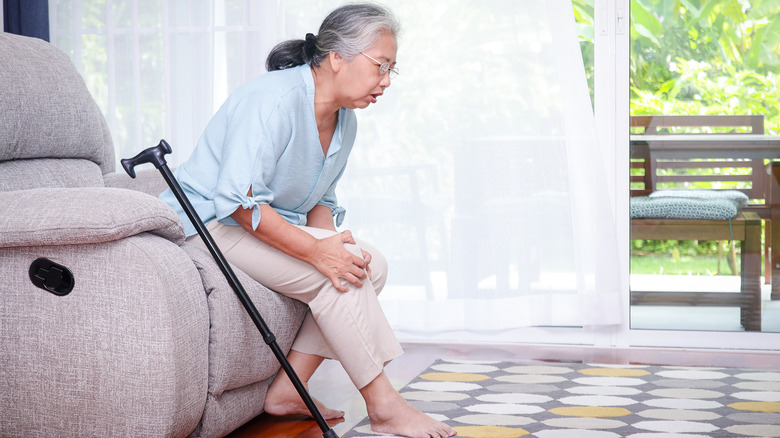 Supermao/Shutterstock
If you live far from aging parents or other family members, it may be difficult to know if they need extra help at home. According to AgingCare, your loved ones might want to be independent and hide any problems they're experiencing taking care of themselves. Then, a crisis may occur that forces you to make quick yet important decisions about their healthcare. You can prepare ahead of time by looking out for certain signs.
You can start by looking at the condition of their home, according to the National Institute on Aging. Poor housekeeping can signal the need for in-home care. You'll also need to look for symptoms of self-neglect, such as poor hygiene, hoarding, or dehydration. Be sure to check to see if their medications are up-to-date, and see if they have any medical conditions that need treatment. Someone who needs home care might also appear confused or absentminded. According to AgingCare, you should also make note of any difficulty getting out of a chair, and look for any burns or bruises that might be signs of problems cooking or balancing. Your loved one might also lose interest in hobbies that once brought them pleasure, or they might suffer from mood swings. Check for any unpaid bills, and look for any unexplained dents or scratches on their car.
What to do if your loved one needs senior care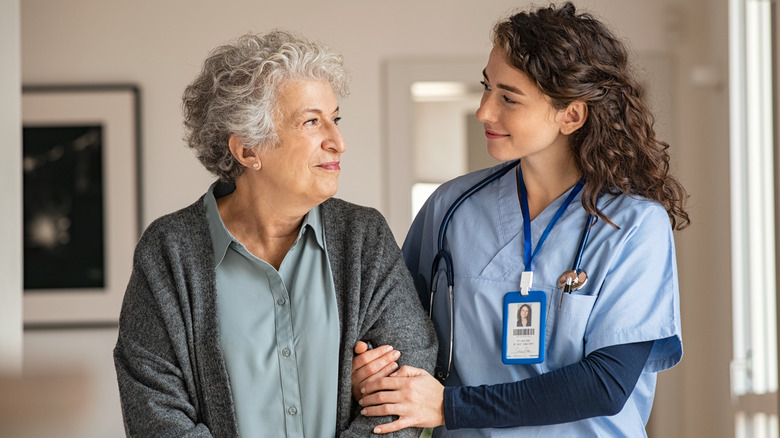 Rido/Shutterstock
According to AgingCare, it's important to talk to your parents or older family members about getting help at home before an accident occurs. They might be able to stay in their home safely with quality in-home care. There's a difference between home care and home health care, according to the Administration for Community Living. Home care includes help with running errands, cooking, or cleaning. Home health care can delay the need for a nursing home because it allows for skilled nursing or speech, occupational, or physical therapies. Home healthcare workers are typically licensed.
If you intend to hire someone for in-home care, the Administration for Community Living offers some important considerations. You should ask the worker or agency how long they have been in business and how caregivers are supervised. Each agency should have a nursing supervisor on call in case there are any emergencies. The agency or home care worker should also have a well-prepared plan of care that's coordinated with the doctor and family members.
AgingCare suggests researching any long-term care options and confirming that legal and financial plans are in place.