Why A Pre-Halloween COVID Booster Could Lead To A Healthier Holiday Season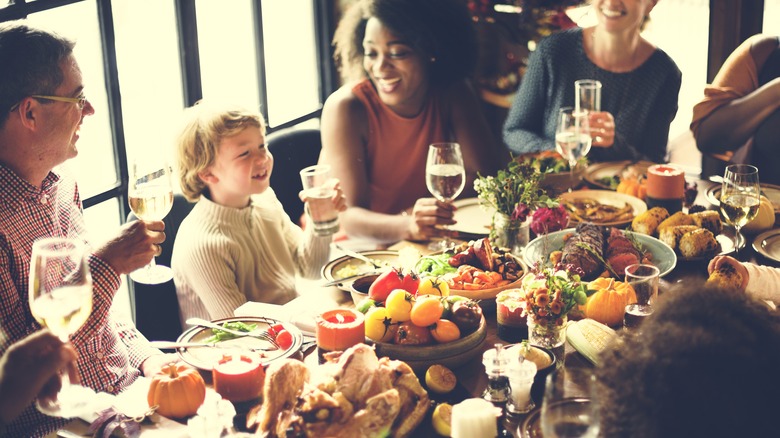 Rawpixel.com/Shutterstock
Now into the second week of October, spooky season is in full swing. With a few weeks left before Halloween, health officials are advising people to receive their updated booster shot before trick-or-treating commences. "I think people should get vaccinated before Halloween," said White House COVID-19 coordinator Dr. Ashish Jha in an announcement released from the Biden administration Tuesday (via AP News). With virus case numbers expected to rise throughout the remaining months of the year, government representatives stated that they expect the season ahead to be "challenging." By getting a pre-Halloween booster dose, experts say it will ramp up COVID-19 protection in time for Thanksgiving and the winter holidays.
Data from the U.S. Centers for Disease Control and Prevention (CDC) reveals rates of bivalent booster vaccinations have been low, with only 11.5 million people across the country having received the shot (via AP News). "We could save hundreds of lives each day this winter," Dr. Jha stated, as reported via the news outlet. That is, if more people opt to receive the new booster dose.
Protection can last as long as four months following a booster shot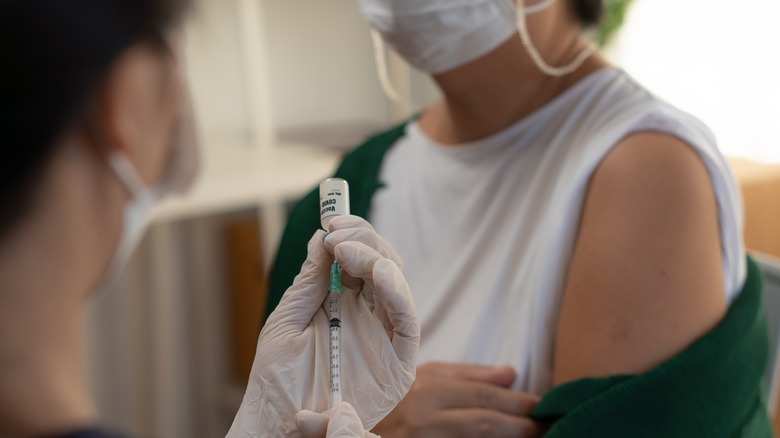 godshutter/Shutterstock
This week's announcement reinforces previous remarks made by Dr. Jha mid-way through September. "Why Halloween? Because three weeks after Halloween is Thanksgiving, and there's a lot of travel, and you're seeing family, and you're seeing friends — and a few weeks later, it's the holidays," he stated in a podcast episode of "In the Bubble with Andy Slavitt" (via CNBC). "We know respiratory viruses circulate at much higher levels in the fall and winter," Dr. Jha went on to say. "You don't want to be the person who gives it to your grandma."
Experts at CNBC explain that it can take between two to three weeks before vaccine-induced immunity is at its peak. Offering the greatest levels of protection for roughly three to four months following vaccination, October is a prime time for booster shots in order to have lasting protection through the holidays. "We are not helpless against these challenges," Dr. Jha stated Tuesday (via AP News). "What happens this winter is up to us."