Is Peloton's First Rowing Machine Worth The Hype?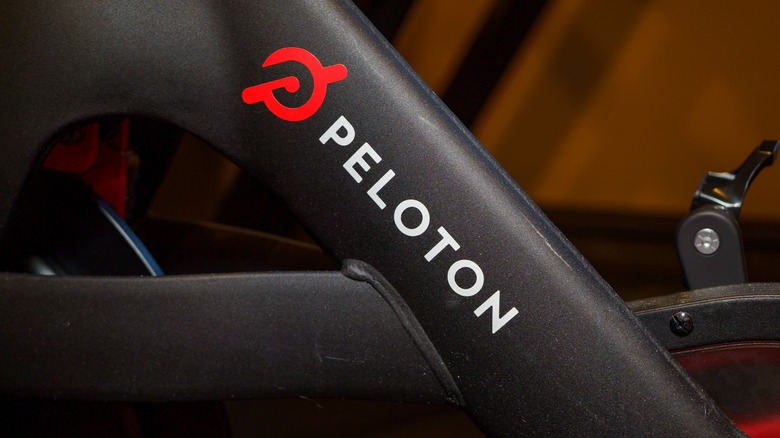 BrandonKleinPhoto/Shutterstock
Peloton is adding a rowing machine to its array of at-home fitness machines just in time for the holidays. Be prepared to pay, because the Peloton Row starts at $3,195 without the add-ons. Additionally, you'll still have to pay $44 a month to access the live classes or on-demand workouts on the Peloton app, and the Peloton Row doesn't work without the membership-based app. When your instructor calls for a particular workout intensity during a rowing class, you'll get a Personal Pace Target so you'll know how to adjust your workout for maximum results. Like other Peloton offerings, you'll have high-intensity interval training (HIIT) and endurance classes. However, the Peloton Row will give you the option to choose a scenic ride to make you feel like you're rowing on a river.
According to Wired, Peloton believes it's a premium experience compared to other cardio and rowing machines on the market. Let's take a look at how Peloton Row stacks up against other cardio machines and rowers.
The pros of rowing machines versus other cardio machines
Rido/Shutterstock
American Fitness Professionals and Associates says rowing is a full-body experience, using 65% to 75% of your leg muscles and 25% to 35% of your upper body muscles. According to Healthline, an indoor rower is a low-impact cardio machine for all fitness levels that allows you to build both power and endurance. The repetitive movement of a rowing stroke can calm the mind. Rowing machines like the Peloton Row can be stowed easier than a bike or treadmill, and they can be stored upright. The Peloton Row uses magnetic resistance rather than a flywheel, which means you won't disturb other people in your house during your workout.
According to Consumer Reports, rowing machines might not be best for people with back issues, especially if they are unaware of the correct rowing form. If you're just getting started with rowing, the Peloton Row comes with Form Assist, which gives you cues on how to correct your stroke in real-time. Form Assist also provides you with insights after your workout so you can see where you can improve.
Rowing machines are great alternatives if you're recovering from other workouts as well (via Today). They generally place less stress on joints and muscles.
Peloton Row versus other rowers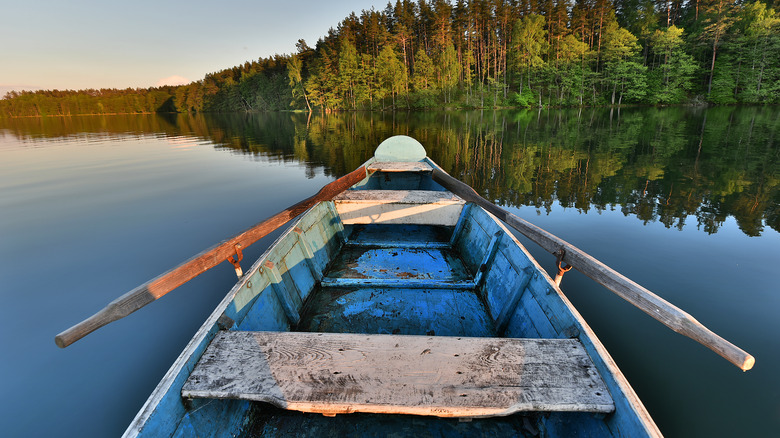 Irmantas Arnauskas/Shutterstock
Men's Health lauded the comfort and quiet ride of the Peloton Row, as well as its Form Assist to help with rowing technique. Garage Gym Reviews believes this rowing machine is best for people who are already fans of Peloton or don't have budget constraints.
Fortune compares the Peloton Row with Hydrow's premium rowing machine, which costs $2,495. Hydrow also has lower-end rowing machines for $1,695, and the required monthly membership costs $38 a month. Hydrow's rowing classes are on the water, and your screen can mimic rowing along many waterways around the world. Hydrow doesn't have Peloton's Form Assist, but it offers one-on-one coaching for $79 per 30-minute session.
WaterRower uses a water flywheel, which sounds like you're rowing in a body of water. The premium aluminum water rowers start at $1,899, and the ones equipped with a smart meter cost $1,499. You don't need an exclusive app or membership to work these rowers, but WaterRowers integrate with other rowing apps for workouts. If you're into an immersive experience, you can connect your rower with Ergatta, where you can race with other rowers around the world or enjoy a relaxing row on a distant waterway.
If you just want to row, you can opt for the no-nonsense Concept 2 RowErg, which doesn't have an HD screen. Instead, you can monitor your performance on a small screen and "race" against a computerized pacer. The RowErg sells for $990.